I was out today talking to a couple of people on the street today. I realised one thing , we are shaped by our believes .
It doesn't matter of you have more than one PHD(degree), if you believe you aren't worth anything, then even your PHD will end up worthless.
Then I began to question what do you believe?how do you believe?

For me personally, the word of God is what I believe.
But what do other people believe?
To get opportunities you must know someone in the high ranks.

You can never be wealthy if you don't work hard, sweat blood and water...this is me exaggerating.

If as a lady you go over 30yrs you might never get married, you would have difficulties getting pregnant.

You can only be average because your parent aren't really that wealthy.
You need to hear wrong and weird believes 😪😪.
Obviously I don't fault them for their believes, society, family friends made them that way .
For a man who have search for opportunities only to be told to pay certain amount to receive favour or you have to pull ranks to get what you want.
For me personally pulling ranks is stressful, why can't things just work the normal way. But anyways I guess I believe this too because this is part of my experience. Don't get me wrong, I get favours but I strongly believe it is attributed to God, so yeah I know someone high up.
The hardwork equals wealth thing is obviously false. I believe in putting your best in what ever you do but it doesn't have to be hard!!! Me personally I prefer ease, I can't stress.🤣🤣🤣
If you are among those who believe hardwork equals wealth ,I tell you, you need to speak with with the cart pusher, or manual labourer who offloads goods from the vehicle into the store house.
The one for the women part really got me because personally I have 2 aunts who got married in their 30s and they both have 2 kids with no medical issues. So if you are a lady reading this don't let them pressure you into something you aren't ready for. Life doesn't have to be hard chose ease 😌.
If you saw @tired_momma article on a mother's story(..you can check it)
The example she gave on the woman who almost killed her child most likely due to post partum, you won't not want to rush getting married....take your time and besides the best part of your life is when you are single,enjoy it to the fullest before you get hitched.
The average part you know I used to think that way but I realised there isn't anything passion ,dedication and persistency can't solve.
How to believe.
This might shock you but believing is just believing, you might not see it but you just know, that is believing...I think it is one of the cheapest currency to having the best life ever.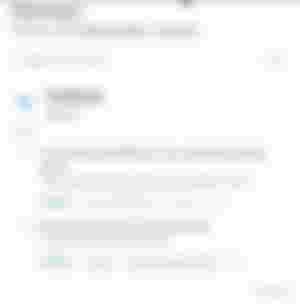 So what next?
Check what you believe and remember to stay 100% 💯Positive. Since being negative won't change anything for the better ,So keep your morale high always hope for the best.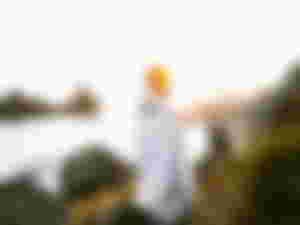 On this note how is my September going
I have been enjoying 😉my life.
Any difficulties: For me presently I think I am better than yesterday, that's all that matters today.
Well today's date is September 18, I look forward to the rest of the 12days in September, I have got this!!!
Thank you my dear sponsors and subscribers 😘❤.
It evening here in Nigeria, wherever you are I hope you have a lovely evening and night. Tomorrow is going to be better than today.🥰