Digital Marketing Basics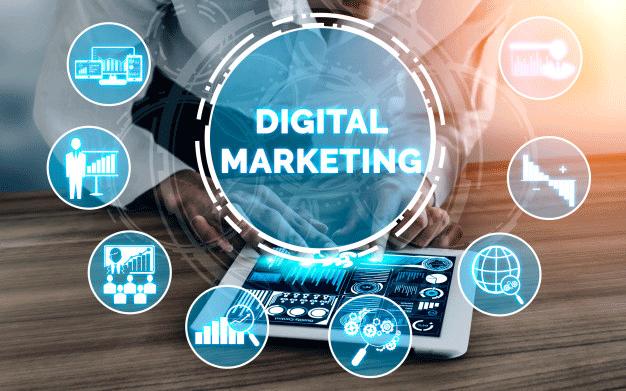 Write a article about digital marketing 500 words
Digital marketing is a broad term that encompasses all marketing efforts that utilize electronic devices or the internet. As technology advances, businesses have shifted from traditional marketing methods to digital marketing to reach a wider audience and increase their sales. In this article, we will explore the basics of digital marketing and how businesses can leverage it to achieve their marketing goals.
Search Engine Optimization (SEO) is an essential part of digital marketing that helps businesses rank higher in search engine results pages (SERPs). SEO involves optimizing website content, meta descriptions, and other technical aspects of the website to make it more accessible and attractive to search engines. By improving their website's SEO, businesses can increase their organic traffic, generate more leads, and ultimately increase their revenue.
Pay-per-click (PPC) advertising is another popular digital marketing strategy. PPC ads appear at the top of search engine results pages, and businesses only pay when a user clicks on their ad. PPC ads are highly targeted, which means businesses can reach their ideal customers with precision. By setting up PPC campaigns, businesses can increase their visibility, drive traffic to their website, and generate leads.
Social media marketing is another important aspect of digital marketing. With billions of users on social media platforms like Facebook, Twitter, and Instagram, businesses can reach a massive audience with the right social media marketing strategy. Social media marketing involves creating and sharing content on social media platforms to build brand awareness, engage with customers, and drive traffic to the website. By leveraging social media, businesses can build a loyal following, increase their online visibility, and drive sales.
Email marketing is a direct marketing strategy that involves sending promotional messages to a target audience via email. Email marketing can be used to promote products, services, or events, or to nurture relationships with customers. By creating targeted email campaigns, businesses can increase their customer engagement, build brand loyalty, and drive sales.
Content marketing is a strategic approach to creating and sharing valuable content that attracts and retains a clearly defined audience. Content marketing can take many forms, such as blog posts, infographics, videos, and e-books. By creating high-quality content, businesses can establish themselves as thought leaders in their industry, build trust with their audience, and ultimately drive sales.
In conclusion, digital marketing is a vital component of any modern marketing strategy. By leveraging the various digital marketing channels available, businesses can increase their online visibility, reach their ideal customers, and drive sales. Whether it's SEO, PPC advertising, social media marketing, email marketing, or content marketing, businesses must adopt a strategic approach to digital marketing to achieve their marketing goals. With the right digital marketing strategy in place, businesses can stay ahead of the competition and achieve long-term success.