The Philippines is the most powerful country in the world
The conflict between Ukraine and Russia is the talk of the century. It has already surpassed the pandemic, in my personal opinion. I was browsing through my social media newsfeed and I saw a comment stating that Russia has strong military power and nuclear weapons that could wipe out the entire Earth in less than 24 hours. Can you imagine that? Who would dare to stand against that country?

If you're not familiar with the Philippines, it is an Asian country that was used to be called "Archipelago de San Lazaro", and is also called the "Pearl of the Orient". It has more than 7,000 islands. Its 3 biggest islands are Luzon, Visayas, and Mindanao. It has been conquered and colonized by the Spaniards, Americans, and Japanese.
While the first-world countries are busy with their own issues, the Philippines is slowly but surely rising on the ranks when it comes to its military power. It has recruited thousands of police and army men and women, purchased high-powered ammunition, fighter jets, military planes and helicopters, and vessels.
Do you know that aside from its army, navy, and air force, it owns several entities exclusively that could help during the war? You might have never heard of them yet so let me share the secret with you: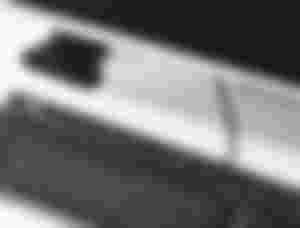 What country has the most number of keyboard warriors? The Philippines- we have millions of them. They can attack anywhere- from Facebook to Twitter
They can wage war online, flood or spam you, and even mass report your account. They come in hundreds and could wipe out your newsfeed in just a few minutes.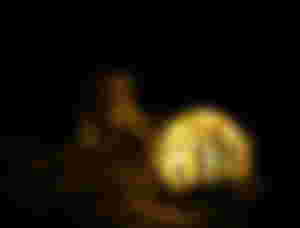 Tremble in fear. No air force can defeat our "aswangs" that pretend to be crows or bats and our "mananggals" who fly without their lower body. They are strong and fierce and cannot be killed by ordinary bullets. They also do not get tired and don't need any fuel to power up blood or flesh maybe that is what they need.
They have "Encanto" blood with gems containing the power of the 5 elements of the world namely water, fire, earth, wind, and quintessence. With these alone, the Philippines is already unstoppable and invincible.
Darna only swallows one stone but she is powerful. She can run fast, carry heavy things, and bullet proof. She definitely can face a number of battalions before she goes back to being an ordinary girl.
If Darna is tired, Krystala can replace her in the battle. She owns the most unique crystal in the world, not even Thanos knows it. She can definitely fight without stopping.
The Philippines' most handsome hero. He likes going to the gym to flex his muscles but he always comes to the rescue. He is one to watch out for in the battlefield.

He is not an "aswang" but he can take any animal forms. He is also strong and he defends those who are doing right. He is a strong addition in our military.
This man has been killed a thousand times yet he kept on surviving. He has already faced numerous enemies, brave, and already befriended death. He has surpassed the cat who only got 9 lives. He definitely could take down battalions.
If Cardo Dalisay needs a partner, Joaquin is the best candidate. He has excellent martial art and combat skills. He also has a power- his tattoo which comes to life if he needs aid.
Panday is one of our legendary heroes in the Philippines. He is a handsome lad who owns a powerful sword destined to defeat Lizardo, the lord of the darkness. He is courageous, loving, and helpful. He loves unconditionally. Our Panday can protect us from our enemies, no doubt. (Panday means carpenter)
The Marites have the most powerful mouth ever, it can spread gossip from here to abroad. They are also very intelligent. They think like investigators and speak like newscasters. They are always up to date. The Philippines has the fastest and unbeatable intelligence unit in the whole world.
 
These are the proof that despite being a third-world country, The Philippines is powerful. In fact, it is a legend. What country, do you think, is as powerful as The Philippines? Let me know by sharing your opinion below.
Note: This is my original content, all rights reserved. This is published for entertainment purposes only, please do not take it seriously.
The images were all from Unsplash.com
©HermaniGinger
March 2, 2022