Closed mouths don't get fed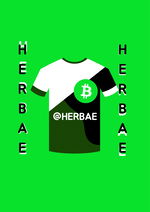 If you need anything, from a friend, from a casual business contact, from a stranger on the internet just learn to speak up. The worst thing someone can say to you is no but the best thing someone can say is yes.

True story.
I once boarded a bus, on getting to our destination when It was time to pay. I had just 1000Naira on me that day. The Transport fare was 500Naira. I paid 500naira and kept my 500naira change. Meanwhile there is this cute girl that sat beside me in the bus, when she was asked to pay, she started searching through her bag. She had misplaced her money.
I was there looking at the drama, because the driver was about to harass her thinking she was lying that she had money. And those bus drivers does know how to embarrass people.
Then she moved close to me and was like "Hey do you have any change please? I lost my money"
I was broke as hell at the time, all I had on me was just the 500naira change the bus driver gave me. But because she didn't keep her mouth closed, I paid for her and she thanked me.

People need to speak their mind and to be a little pushy when they need to be.
Personally, I have always been a very shy person and never really spoke my mind. I would get by using my looks and my charm.
I've seen so many people who i care about just not speak up for things they are actually interested in or want to do. They let things pass them by and never achieve anything because they never learn to put themselves out there. They don't even realise that they are the one holding themselves back.
If you want something you've got to ask for it, simple as that. You might not always get it straight away but if you keep asking you will eventually get it. Until then you can keep asking just as much as you like.
Need advice? ask for it. Need a hug? ask for it.
If you need help, ask for it. Need to talk to someone, ask for it.
We get caught up in our own worlds and forget how to talk to each other. We become mouths with no voices, people with no words.
We are all spirits wrapped in flesh and blood. We are all people, we are not defined by what we look like, where we come from or how we got here; we are defined by the way we live life and interact with each other.
Thanks for reading 💚💚