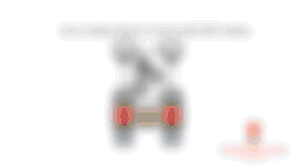 In South Africa, the official unemployment rate increased to an astronomical 32,5% in the fourth quarter of 2020. In Nigeria, the jobless rate currently stands at 33.3% according to the country's National Bureau of Statistics. Not only is unemployment rife particularly among the youth in many countries across the continent of Africa and other developing and even developed economies, the effects of covid-19 have also exacerbated the problem. It's not uncommon to have the topic trend on social media platforms such as Twitter on a regular basis and even Google trends shows a spike in interest in search terms such as 'youth unemployment' in places like South Africa. Can Peer-to-peer Exchange & Value Transfer be Part of the Solution? 
Many youths across Africa feel let down by the empty promises of job creation that are typically echoed by uninspiring demagogues and political pundits seeking votes during election campaign public performances. 
Determined to take matters into their own hands, more and more youths are turning to decentralised ecosystems instead of relying on the traditional structures that seem to be clearly failing them. 
Enter peer-to-peer digital asset exchange platforms. 
These projects which are often open-source and typically offer non-custodial, p2p value transfer services, and are trustless systems that disincentivize corruption, racketeering, and collusion or abuse of privilege and power.    
It appears as though, more and more, too many young people find it much easier to tap into global markets, especially digital asset markets where they only need a mobile phone and internet connectivity to participate, create value and earn much needed income to survive. 
With p2p platforms such as Remitano for example, all they need to do to earn a bit of passive income is simply recommend their friends to trade on the p2p exchange and they can get 40% commission immediately when their friends sign up and buy coins through their referral link. Additionally, when their friends refer others to trade on Remitano, they will earn another 10% commission. Some of the top earners on these p2p exchanges make significantly more on average than what many of the youths would earn in full-time employment.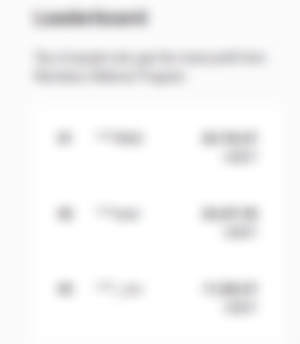 The difference is that on platforms such as Remitano, they will earn digital currency instead of fiat money such as Rand or Naira. The good thing is they are able to sell their digital currency for local currencies on the same platform with ease. They are also able to swap digital assets, for example, Bitcoin for Ethereum.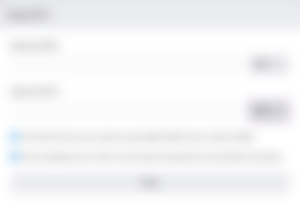 You can swap so many other different cryptocurrencies and potentially even grow your digital asset portfolio.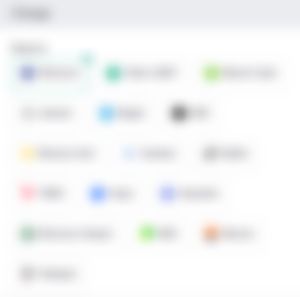 Peer-to-peer digital asset trading is on the rise. The most widely traded cryptocurrencies include Bitcoin, Tether (USDT), USDC, Ethereum and Litecoin. Unlike order-book style exchanges, P2P exchanges make it possible for buyers and sellers to be matched more directly. On a peer-to-peer exchange, you interact with other traders directly. Additional advantages of using p2p platforms include making it possible for users to choose when and where to operate, what methods of payment they want to accept, what trading terms and also the profit margins they want. 
This flexibility is what makes p2p crypto exchanges such as Vertex successful. Enabling traders from across the globe to meet on safe and secure open marketplaces is what will help close the digital divide. Opening up opportunities to millions of people across the world, particularly the youth in developing economies who despite being educated have very limited opportunities at their disposal is the power of peer-to-peer blockchain powered technologies.
Peer-to-peer platforms are the best alternative because unlike fiat-to-crypto on+off ramps such as Luno which are vulnerable to pushback from governments or regulatory bodies, as was recently the case in Nigeria, where it was reported that the Central Bank of Nigeria (CBN) was cracking down on the trade of cryptocurrencies. 
One of the biggest challenges in crypto is the on-ramp because in some jurisdictions e.g. the United States, accepting fiat currency for crypto requires a money transmission license, as well as a federal license and there are regulations to adhere to such as FinCen's Money Transmission Laws – laws intended to combat illegal money laundering. This can be quite costly and time consuming to set up and manage hence the limited number of regulated exchanges in those jurisdictions. Exchanges offering fiat-to-crypto on-ramps in Africa, such as Luno, Valr, & Coindirect are increasingly coming under threat from increasing regulatory pressure leaving p2p platforms like Vertex as the viable option for trading digital assets. 
The advantage with p2p platforms like Vertex is that traders can accept many different payment methods. Some of the most popular payment methods include Cash Deposit, Debit & Credit Card, Bank Transfer, PayPal, Payoneer, Western Union, MoneyGram, Skrill, and so many more! This means that you can even meet up in-person with another trader and engage in your exchange with no third party involvement if you wished to.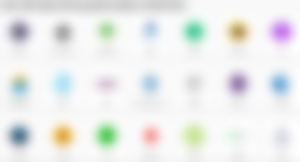 Financial Inclusion & Closing the Digital Divide
Becoming a trader on a platform like Vertex means that you can start a crypto trading business in your own community; buying and selling or exchanging digital currencies. This would help you create an income stream that can be lucrative and solve real challenges people face in your community. 
For instance, let's say that there are merchants or vendors in your community who import goods from far away places such as China where it's cheaper. You may find that the process that they go through when simply trying to get their goods shipped from China for sale locally is extremely cumbersome and complicated. As an example, some merchants report that they typically use prepaid credit cards which they have to load up with the amounts they need to pay suppliers and ship those prepaid credit cards via DHL. Sounds archaic right? Once the supplier receives the pre-paid card and accesses the funds with the PIN provided by the sender, only then will they ship the merchandise. Now imagine how risky and time consuming that can be when you need so many layers of trust for the transaction to take place. And how profitable can your business really be when there are so many transactional bottlenecks in the supply chain – not very efficient or profitable, right?
Many people still use traditional money transfer or remittance service businesses such as Western Union or MoneyGram but the fees and other limitations become a challenge. For example, one such limitation is the Single Discretionary Allowance in South Africa which allows residents to make international payments and investments (under certain guidelines and regulations) of up to R1 million per calendar year without any supporting documents. But when dealing with medium to large sized merchants that is simply not good enough. In addition, meeting the requirements to enable you to do larger transactions that exceed that limit is not so easy. You and your business would have to go through stringent screening and file loads of paperwork with no guarantee of approval. If you were one of these merchants, it would make more sense to simply use Bitcoin Cash or other such crypto to make fast, low-cost, cross border payments using p2p platforms like Remitano, Vertex, Local.Bitcoin.com, or Paxful. 
Making Sense of the Statistics 
There are two billion people in the world without access to basic financial services and 30% live within Sub-Saharan Africa. It is estimated that more than half of the population in Sub-Saharan Africa is unbanked and high levels of financial exclusion are commonplace across the continent.  
People in Africa need digital currencies that they can transact with on a daily basis with as little transaction costs as possible. It costs ~10% on average for Africans to send money back to their families which is the highest in the world. When you consider that remittance payments are said to make up over 20% of national GDP in some African countries, the scale of the problem starts to become more apparent. 
According to Chainalysis, retail-sized transfers (transfers under $10,000 USD) make up a larger share of Africa's cryptocurrency activity than any other region, and the need for remittances is a big part of this. According to World Bank research, remittances below $200 between two Sub-Saharan African countries cost an average of 9% in fees, compared to the global average of 6.8%. For some country pairs that see large remittance flows, such as South African to Nigeria or South Africa to Malawi, the fees can be as high as 15%.
There's no doubt that remittance companies are siphoning off massive amounts of wealth which could be used for much greater good and further develop local African communities. Cross-border remittances using cryptocurrencies such as Bitcoin Cash are a lot cheaper. A $100 remittance payment to Africa could incur a fee of up to ~$10, whereas it would cost on average $0.0032 USD using Bitcoin Cash.
Why Should Anyone Become a P2P Trader? 
P2P transactions can open up opportunities to people in Africa by enabling anyone with a smartphone to receive payments from anywhere in the world. This means that peer-to-peer cryptocurrency allows the unbanked to accept cross-border payments for goods and services and actively participate in the digital economy.
In Africa, there are pockets of skepticism within the populace about Chinese exploitation of Africans and their natural resources, but imagine if you could make those Chinese merchants living and doing business in Africa your customers – how different would be that perspective when you can realise the benefits first-hand of having an interconnected global economy that crypto is playing a part in enabling? Chinese people living in Africa are reported to be some of the most prominent users of digital currencies in sub-Saharan Africa as they use it to send funds home. All you'd need to do is service that niche by selling crypto to them on p2p exchanges such as Remitano or Vertex and you can potentially create a viable business doing that. There are many such use cases that you can identify and model your crypto business around and gain market share.
Another niche market that p2p traders can target is the car import business. Africans are some of the biggest buyers of second hand cars from countries such as Japan. In countries such as Japan that are crypto friendly, it's easy to find car dealers who accept crypto payments through platforms such as BeForward. Targeting local buyers of second hand cars from Japan and supplying them with the much needed Bitcoin or other cryptos they need to make payments to dealers is an example of another lucrative niche market that anyone who is serious about starting their p2p crypto business can explore. 
Crypto can open up new channels for economic growth to African entrepreneurs and enable them to scale their businesses. This empowerment could have a significant impact on African economies by allowing businesses to capture global value and create new domestic employment opportunities.
How to Make Passive Income With Your Own P2P Crypto Trading Business 
To be successful as a peer-to-peer trader, you need to be willing to put the time and effort necessary. Stimulating a crypto economy within your local community is no easy feat. A combination of education and being able to explain the value proposition to prospective ecosystem participants is key. 
On Vertex for example, buying and selling crypto is quite simple and straightforward. Check out their detailed guide here. You can also find out which crypto assets are best to sell for profit on the p2p marketplace. Platforms such as Vertex are especially good because they are always welcoming people who are committed to starting their own crypto p2p businesses. Feel free to send them your story and your CV to careers@vertex.market and they will get back to you. They generally are quicker to hire people with peer-to-peer trading experience so don't be discouraged if you don't get an immediate offer – focus on being active on these p2p marketplaces and building up your reputation as a reliable trader and that can also open up employment or other opportunities for you. 
Conclusion 
Blockchain-enabled peer-to-peer platforms and decentralization is enabling people to engage in trade without the meddling of corrupt opportunistic governments or monopoly corporations such as traditional banks. Even people who have never received a valid ID can now get instant access to a global type of trustless environment. Such a transfer of economic power from state to individual could help create a bottom-up economy which serves the masses instead of a small political elite. 
Originally posted on https://decentralised.africa/