Pixlr: Free Online Photo Editing
For the longest time, I have had trouble finding good software to edit my photos and create logos, lead images, cover photos, and so on. I have used Gimp, Paint, Adobe Photoshop, and Snapseed, the list could go on forever. They all have been decent but did not give me exactly what I was looking for. I have come across a photo editor that I think everyone will enjoy using. There is no need to download and all of your photos can be edited right in your browser.
I have been using this platform for a while now and thought it would be worth showing everyone how helpful it has been for me. I have been using this website to create all of my photos for pretty much everything. If you know of any other great photo editing websites or apps I would love to hear about them in the comments.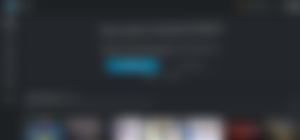 Pixlr allows you to edit your photos for free with some of the best editing tools you can find in a free photo editor. You can remove backgrounds, edit photos, add text, create an avatar for your social accounts, and so much more.
Pixlr has a free version that allows you to take the background out of photos, use all sorts of different texts, and edit your photos however you want to. There is also a paid version that gives you more editing options and has a low price of $7.99 a month. When you first sign up you can get 30 days free of the Premium edition. I use the free version because it is all I need at the moment and gives you plenty of options for editing your photos.
Pixlr makes editing your photos on the go super easy and allows you to do multiple different types of editing.
Pixlr has web apps you can use and mobile apps. I have both because sometimes when I am just sitting around and have free time I like to edit photos on my phone. The web editor is best for when you are doing projects on your computer and need something made quickly. At least this is how I use it.
Prices for Pixlr
One of the great things about Pixlr is it is free to use all of the basic functions on the website and apps. If you just need it to crop and add text and do simple tasks then the free version will be perfect. If you want a little more and be able to create better content then there is a Premium version. You can either get the premium version just for yourself or if you have a good amount of people working on your stuff then you can get a team package.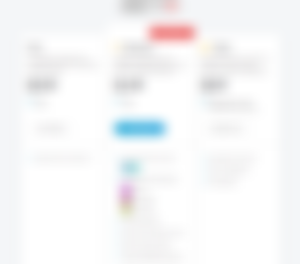 There is a monthly option that will cost you $7.99 a month if you are paying monthly. If you decide to pay for the year then you will save 38% and only have to pay $4.90 a month. Of course, you will have to pay for the whole year upfront to get the discount but if you can afford it then it is worth it I think.
There is also a free trial so you can try it out for a month and see if it is worth it to you. Sometimes the free version works for everything it is needed for though but it never hurts to give the free trial a go.
The pros of Pixlr
Pixlr has a free version with a variety of different options to choose from. You can take the background out of a picture, you can add text, pictures, and multiple other options.
Pixlr is easy to use and allows you to edit your photos right in the browser which saves you storage from downloading a big editing program.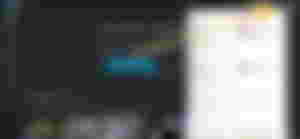 There are multiple different types of editing you can choose from. By clicking the 4 squares in the top right corner you can see all of the options you have to choose from.
You can either use the web version of Pixlr or you can download it on Apple and Android.
Every edit you start gets saved to the website. Sometimes if you get kicked out of the browser or something happens then you know your edit is safe and saved up until your last edit.
The cons of Pixlr
I have not come across any cons for this website yet. It is easy to use and has a free version that can do a good amount of stuff for free. $8 a month is not a bad price for all of the extra you get when you upgrade to premium as well.
Conclusion
It can be hard to find decent projects out there that allow you to edit your photos. I was lucky enough to run into Pixlr and have not looked back since. It is easy to edit your photos either by adding text, removing the background, changing colors, adding photos to photos, and so much more.
Pixlr is one of the best photo editing platforms I have come across so far. It is the easiest to use and if you create an account then all of your work will stay saved. I would always suggest saving your work on your computer as well but I think it is best to stay double secure.
If you know of any other editing platforms like this I would love to hear about them in the comments.
Check out my website for more great projects and to learn and earn Crypto!
Do not forget to check out Pixlr and let me know your thoughts in the comments!
I am working on a new article. This article is going to be about another earning site. I think using faucets is worth it if you only put a small amount of time into them. Claiming them just a couple times a day is the best way to do it I think. Also sharing your referral links and having your friends share theirs. We will not make a bunch of money but it will add up over time. I believe every penny counts when it comes to Crypto. We are still in Crypto infancy so I can see Crypto changing the world over the next 10 to 20 years. Maybe even sooner then that. This is just my opinion. It is good to do your own research and learn about different projects and slowly invest into them. Over time you will start seeing your amount growing faster and faster.
Check out one of my older articles to find a bunch of different ways to earn and learn about Crypto. Earning Websites: Pros & Cons
I should be done with my next article in the next couple of days.
Like, follow and subscribe to see more of my content!