Arc8 — Play-to-Earn Reimagined
Bitcoin was created in 2009 by Satoshi Nakamoto, and since its creation, bitcoin has changed how the world looks at money and digital assets. It is a trustless system that allows the average person to control their digital assets without any middleman involved. I believe that controlling your own money is exactly what we need but this comes with its own hurdles such as being in charge of the security of your funds. This is where seed phrases come in and why it is extremely important to write down your seed phrases and keep them somewhere safe. If you lose your device where your wallet is connected there is no way to get your money back without your seed phrase. If you would like to know more about seed phrases then check out my earlier article titled "Crypto Wallet Passphrases — Balancing Security and Freedom".
Over the years, bitcoin has revolutionized the idea of digital items, becoming real and obtainable assets which has caused a major interest in this new technology. Since Bitcoin's creation, there have been over 22,000 different types of Cryptocurrency. I believe a majority of these tokens will not make it but I also believe play-to-earn platforms such as Decentraland, Blankos, Gods Unchained, Splinterlands, Womplay, PipeFlare, and many more are going to be some of the best platforms to use, and invest in. I am working on an article about this topic which I will be posting next.
I have made it my goal to seek out the best and most rewarding play-to-earn platforms. I believe this is the future of gaming And digital ownership.
I have come across a truly one-of-a-kind play-to-earn platform called Arc8. I have been playing and testing Arc8 for a couple of months, and I am excited to share it with everyone.
Arc8 was created by GAMEE. If you are not into Crypto, you can check out their gaming app, which is a play-to-earn platform but instead of paying you in Crypto, you can withdraw your earnings to PayPal. There is much more to the GAMEE app but I am going to have to save that for another article.
What is Arc8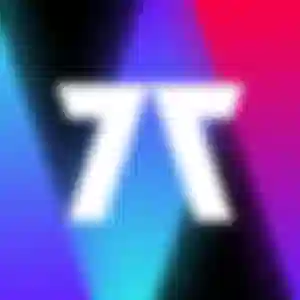 Arc8 was created by Animoca Brands' subsidiary Gamee. It is among the first mobile play-to-earn platforms. Arc8 runs on the Polygon Blockchain which I think is one of the best blockchains for play-to-earn platforms. I am hoping Ethereum will have upgraded enough in the near future to handle more transactions so the gas fees go down, but only time can tell.
Check out this article on DappRadar for more information about Arc8 and the GMEE token — Everything you need to know about Arc8 and GMEE token
Arc8 uses their native token called GMEE which can be traded right in your MetaMask wallet using the Polygon network.
The price of GMEE is 0.01057 at the time of writing this article.
Daily check-in rewards
The first thing I noticed was being able to claim a daily reward. At first, the rewards are only practice credits but after a certain amount of days, you will get free GMEE tokens to either save in your wallet or play your favorite games on Arc8 and see if you can turn them into more.
Arc8 Games
Arc8 has 12 different play-to-earn games. Below is a list of the games and a short description of each one. These are just short descriptions and there is more to each game. You can find more information on the Arc8 mobile app or the GAMEE website.
Pirate Solitare -Your basic solitaire. but with pirates

Qube 2048 — This is a unique game where you use math, cubes, and speed to win.

Solitaires Star — Solitaire with a twist.

Wizards 21 — In this game you will need to make sure every column you have equals out to 21. Kind of like blackjack but with a twist.

99 Blocks — 99 Blocks is a game that combines speed with math. You will need to combine the blocks with the same numbers =

Karate Kido 2 — Karate Kido is one of my favorite games. It is a game of speed and attention. You will need to karate kick and punch your way up the leaderboard.

Man City Striker — This is a game where you try to hit a socker ball into a goal. It sounds easy but do not be fooled. This is one of the more difficult games I think.

Globo Run — Globo Run is a fast-paced obstacle game. You need to maneuver a ball through obstacles and try to get the highest score.

Run! — Run is a fun game that reminds me of Pac-Man but the map moves and gets harder as you progress.

Into the Mocaverse — Into the Mocaverse is a fun and addictive game. You need to move your player from pad to pad.

Samurai Hold'em — Samurai Hold'em is a Texas Hold 'em game with a twist.

Hexonix — Hexonix is a puzzle game that uses Hexogon shapes that can be moved around and connected to one another. When you fill up a row you will clear that row and earn points.

Hoop Shot — Hoop Shot is just like Mocaverse but instead of being a little guy in a spaceship, you will be using a basketball as your player.
Arc8 Tournaments
Arc8 has daily tournaments where you have the chance to win a good amount of GMEE and also the chance to win OMP. OMP is an in-game currency that is used to upgrade your G-Bots (We will go over G-Bots in the next section). The only way to earn OMP is by playing the tournaments. You can learn more about OMP by checking out GAMEE's official Medium account.
G-Bot NFTs and More
I think G-Bots might be the coolest part of Arc8. You have the chance to invest in some of the coolest NFTs I have come across. Not only are they cool but they have a purpose. These NFTs are used to join tournaments you would not normally be able to join.
There are common, rare, starter, epic, legendary, and mythical. The common G-Bot NFTs start at a fairly low price of 6 MATIC (around $5), but the mythical G-Bot NFTs are much higher starting at 785 MATIC (around $665!). The idea behind these NFTs is pretty interesting. You can upgrade your G-Bots. This is where OMP comes in. OMP can be won through tournaments. This is the only way to get OMP so I suggest playing your best. You can then use your OMP and GMEE to upgrade your NFTs to be stronger in games and worth more money when and if you are ready to sell. I will go over this in more detail in the video at the beginning of this article.
If you decide to check out Arc8 or have already checked out Arc8 then leave a comment and let me know your thoughts about this growing play-to-earn platform.
Click here to check out Arc8. If you sign up using my link you will get 6 GMEE just for signing up!
Final Thoughts
I think Blockchain and gaming are going to go hand in hand in the not-so-distant future. This is just the beginning of this new technology and I think this is an amazing time to be alive. Blockchain is growing at an extreme speed. Times like these can change people's lives. Or it can break you. This is why I always say invest only what you can afford to lose. Cryptocurrency is still unregulated and the future is foggy regarding this new technology. I personally have a feeling this is going to be bigger than the internet boom of 1998–2000 by a long shot.
I want to remind everyone to not always believe what you read or watch online. Always do your own research and invest in the projects you truly believe in. Cryptocurrency is still a highly speculative technology and only time can tell what the future holds for it.
https://buybitcoinworldwide.com/bitcoin-uptime/
Just remember that Bitcoin has an uptime of 99.98%. This is higher than Amazon, Facebook, Google, and even the US government. It is practically unstoppable. Think about that for a second.
Blockchain and Cryptocurrency are the future whether you like it or not. It is not a way to get rich but rather a way to take back what is rightfully ours. Our financial system has failed us and it is time to take it back one block at a time. Once people realize this they will realize how important Cryptocurrency is and how much it can benefit our society. We need to put aside greed and the get-rich-quick mentality. Greed is what got us here in the first place.
If you are interested in finding ways to earn Crypto through blogging, watching videos, faucets, and much more then check out my favorite ways to earn below.
Arc8 — Earn GMEE
GAMEE — Earn PayPal money playing games.
Faucets and PTC (Point to Click) Website/Apps
FaucetPay — read FaucetPay-Huge Update to learn more about this earning opportunity.
CryptoWin — Earn BTC
Cointiply — Earn BTC, DOGE, ETH, and LTC
GlobalHive — Earn ZEC
Social Blockchain
Torum — XTM
Uhive — HVE2
MAIN — MAIN token on BNB blockchain
Ecency — Social Blockchain on the HIVE blockchain
Blockchain Real-Estate
LoftyAI — Real Estate that runs on the Algorand Blockchain. Buy fractions of Real Estate and earn Daily from your investment.
Blogging for Crypto!
read. Cash — Earn BCH
PublishOX — Earn AMPL , ETH, and SPT
G'day Fam — Earn XRP
Watch videos and earn
Slice — Earn Crypto or PayPal by watching Youtube or browsing!
Crypto Sense — Watch ads and play games. Withdraw from over 20 different types of Crypto!
Play to Earn
Womplay — Earn EOS, MATIC, pBTC
ZEBEDEE — Earn Bitcoin LN
RollerCoin — Earn multiple different types of Crypto
PipeFlare — Earn ZEC, MATIC, and 1FLR
Listen to Podcasts and earn Bitcoin
Fountain — Earn Bitcoin by listening to podcasts.
Thank you for reading my article about Arc8!
Please like, follow, and comment to help my page grow.
Follow me on Twitch to watch me play Web3 games and talk about Web3!
Check out my YouTube channel for all of my videos.
Check out my website for all of my content and to learn more about Crypto!
Check out the original article on Medium