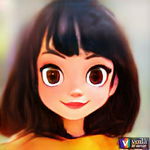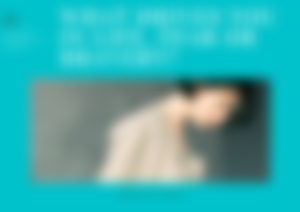 We are all driven by some positive and negative forces in life. How we perceive things, how we react or how we deal with our daily routine in life is the outcome of what drives us to keep going.
Life isn't a fairy tale that has a happy ending after we experienced some struggles, no it doesn't stop there. Life is a continuous battle that we must win every day, may it be small or big battles. But you know what's the hardest battle we will ever face? It's the battle you against yourself.
---
There are a lot of forces that can drive us to keep going every day such as motivation, inspiration, moral support, etc. Those are positive things that help us to keep going.
But in general, two specific things can fully drive us in the long run, it's FEAR and BRAVERY.
Fear comes after we experienced some horrible and tragic events in our lives. This gives us traumatic feelings that will lead to a permanent fear.
For example:
Dave made her brother hospitalised and became a coma patient after he was shot by a gun, he was also hit on his head causing great damage. This older brother saved Dave from the bad guys who tried to rob him as he was drunk dead.
In saving Dave his brother was the one who got serious injuries.
Dave was drunk because he was broken-hearted as he caught his girlfriend cheating on him.
After what happened Dave parents neglected him, they blame him for what happens to his elder brother. His parents treated him coldly, no matter he tried his best to get his parents attention and care again, it wasn't enough as his parents said, it cannot bring back the past.
This made Dave lonely, to get the attention he became a bully in school, he makes fun of the naive ones and pulls a lot of pranks on them. He was famous as he is a basketball captain at their university but he's mean to everyone around him.
His focus was only on his academics and his basketball career, he doesn't care about the people around him if he hurt them already or not. He only cares about achieving something so he can prove to his parents that they can still be proud of him.
From a warm person, he became cold and ruthless to anyone around him. He fears failing because he is continuing to persuade his parents to accept him again.
He doesn't care if he hurts other people because he is only focused on his fears of failing.
Fear drives Dave to be an achiever but in a mean way, wherein he already steps other people and hurt them.
Bravery comes after we overcome our fears or after we faced our fears.
With bravery we can keep going with a balanced harmony, we still get hurt but we are brave enough to understand and accept the situation. We tend to react to the situation positively, see the positive side of it instead of whining.
With bravery we are willing to take the risk, the risk to open up ourselves to other people, the risk to trust and let them in as we are brave enough to face our fear of what if's. Those, what if they'll betray me? What if they'll hurt me? What if I fail them, will they stay the same? And a lot more.
With bravery, we have a harmonious relationship with our surroundings than with fear as it pulls us back to our comfort zone. It's like we locked ourselves in the room thinking it was the safer place, to avoid getting hurt.
With bravery you can break the walls, you created with all the fears you have.
---
Don't let the fear drives you, you'll forget how to be carefree, how to be happy and to see that the world is wide it offers more, not just misery. Let bravery drives us, so we will face every trial tribulation without fear. Although fear is inevitable, if you are brave enough you can always outweigh the fears you have.
I got this idea after watching the "He's into her" series movie. Maxpein Del Valle and Deib Lohr Enrile, I think it's an adoption of a Wattpad story. It's like a Korean or Chinese school theme movie, although it is not yet on that level at least it levels up especially with the cinematography.
Until next time, thank you for reading..
Scanned via Duplichecker: