Betrayal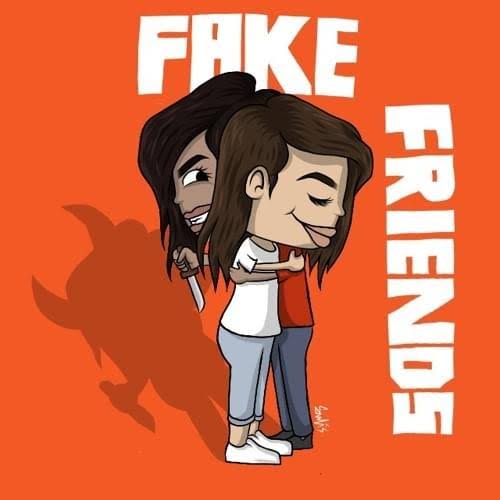 In today's article, I couldn't believe I will be telling this unfortunate thing happened to me for I haven't told anyone about this and one of my friend. Me and myself and my one friend know about this. And as what you can read on the title, yes, I was betrayed, by my friend. Not only once, but twice. We all know that it is the saddest thing that would ever happen in your circle of friends. Them or one of them might be betraying you for you are being too kind to them, yet they can still do it.


Yes, I was betrayed by my closest friend along with also our mutual friends. I can't enumerate them but they did betray. If how many times you ask, twice! How would I have felt if I was betrayed once, and it is also a big deal for me yet they did it twice? I kept on asking myself if did they really hated me but they didn't just told me they were. Or I am such a nuisance for them. Or maybe they don't want to be with me. I am an overthinker person that is why questions and hypothetical events keep popping and appearing in my mind on why they betrayed me.


Well, unfortunately, the reason is they went out together without me and without me knowing. I know to some that this is maybe just a small thing, but for me, it's a really big thing. Everytime I go out or someone asked me to be with them, I try to ask that friend who asked me to be with them if we can bring our other friend. Of course, for the purpose of bonding at the same time. But what about them? They maybe just haven't thought about me? Or they just thought about me if what if I found out. And too bad for them that I found it out.


So how did I found out they betrayed me. So the first time is we all went to an outing. Just having a good time and swimming in a resort. We are actually having a good time by that time, but then they showed me a picture in which all of them were there and I am not. Yes, you're thinking it right. They went out without me. Sadly, they went to the beach without me. By that time I knew it and I came to my senses, I picked up my bag and went to one of my closest friend, let's name her Anne, the one I trust the most. I called her, I asked her permission if I can go to their house and she said yes and I told her what happened. She comforted me, sadly I also said some bad things about my friends who betrayed me to Anne. And we went by the beach and saw them again there but they didn't even approached me. It looks like they are using the victim card in which I should be the one doing that and they should be apologizing to me. But after few months passed we became okay and friends again.


Then the next one, we went to one of the house who betrayed me, let's name the owner FF2 (FF stands for Fake Friend). So by those times, I am with FF1, then I saw something on their conversation and when I asked about it, he told me that it was long ago and he stated a specific event in which what they did last time. I knwo that there should be privacy and I should or haven't the need to see it but I already saw it. My eyes read fast. So when I went home, I kept thinking about it. And I have connected the lines from the event he stated and what really happened that day. And then I figured out that FF1, must be lying. And that time was way before the betrayal I have mentioned on the last paragraph before this. So I didn't confronted them because I don't exactly know what I would do. So I told it again to Anne, my trustworthy friend.


So me  and Anne had a long conversation about it and I was stucked if I was to just sweep it under the rug or confront them. But at this point of time, I am still friends with them and I am sufferring internally about this. And they just seem so fine with what they have done to me. I must be a very very kind friend. And that maybe sucks.


So I have encountered this saying, "The sooner you figure out which chairs don't belong at your table, the peaceful your meals become".


Hello, everyone.
So what do you guys think on what should I do. I am willing to read your comments and views on the comment section.
Thank you everyone for reading this article.
I hope you all are having a good day.


Photo attached is from Genius.