Ore types and more terms
2 weeks back, I wrote a little about how we handle ores in the lab, then a brief introduction on how ores are usually formed. You can check that out here: https://read.cash/@Hanzell/back-to-ores-31469493
So before I go off discussing ore types and all, I want to make this one big differentiation between minerals and ores since they're both naturally occurring metal sources. First off, minerals are defined. They have names, a structure and a definite composition. You can easily tell minerals apart through basic geologic tests, meanwhile ores are just rocks. Just a clump of dirt and sediments or geothermally fused matter together that contain one or multiple minerals. In an industrial definition, ore is a rock that has metal concentrations that are high enough for extraction.
A mineral will always be an ore but not all ores will ever be minerals since minerals often have pure metals. In metallurgy and back when I was still studying geology, this was always emphasized during fieldwork since us students always pick up useless rocks, or so our seniors and instructors always said.
Anyways, on the discussion of ore types, I'll just base on the metallurgical classification because it applies to both minerals and ores.
If we're going to classify minerals, we should know that there are oxides, sulphides, carbonates and sulphates. Although there are other types like silicates and chlorides, these four are the most commonly mined minerals and are of the greatest industrial priorities.
In terms of reactivity, we can easily say that chlorides and oxides are the easiest to extract metals from since oxygen and most halogens are usually quite reactive.
As for sulphides and sulphates, these are quite a problem when it comes to metal processing. Since these mineral types aren't that reactive, they're often converted to oxides or chlorides through the use of perchloric acid, or through the use of peroxides or any other powerful oxidizing agent. Even back in the lab, metals from sulphides usually get longer pretreatment and digestion methods.
Then for silicates… Well, these are minerals that rarely ever need processing since they come in crystal forms so you can see why metal manufacturers almost never make use of this unless the business is a jewelry processing company. Although I have heard of some cases that a mineral crystal is still processed and converted to metal due to the extreme scarcity, but with the rise of metal recycling, this has been minimized since it's a bit too energy and chemically consuming of a process.
This is a simplified chart to look at when extracting metals from its ores. Source
Hopefully by this section of the blog, you can understand which forms are easier to extract from, but before moving onto the actual extraction process, one needs to understand the importance of the metals and non-metals reactivity. Back in my undergrad years, this chart was basically one that everybody needed to know by heart because then, we would know if the experiment we're designing would yield anything. The chart goes like this: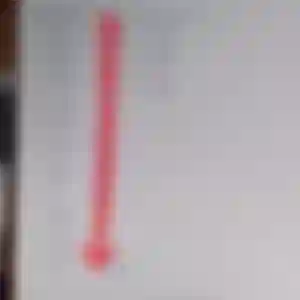 Forgive my handwriting XD I'm just basing on my notes here from my undergrad years
To sum it up, the ones at the bottom of this chart cannot be easily replaced by the one on top of it. Nor can they easily bind with non metals. That's why gold, platinum and silver can exist on their own. Other metals not mentioned here, the ones on the lower part of the periodic table, can also exist in their elemental form, and I think it's pretty cool. This form is called their native form and in the rare cases that they do bind, they are referred then classified as refractory or non-refractory ores. So many terms, I know XD
Such is the way of chemistry and mineralogy!
Last few terms!
So a refractory ore, to put simply, are metals with extremely high melting points. This is due to their crystalline structure and in the way their atoms are arranged. Although if we talk about metals and atoms, they usually tend to be compressed,but with these metals, there's enough space in their structures to allow them to vibrate. So they can easily shake off some of the extra energy (heat) until their heat capacity is exceeded and their atomic structure breaks apart through melting. In an industrial setting, extracting refractory ores is never desirable because of the amount of energy and heating a company would use just to process this ore.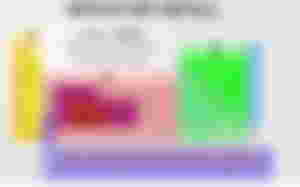 the periodic table with refractory metals | source
As for non-refractory ores, these are one that can still undergo chemical processing. Like in the case with gold where it can still be extracted through the addition of cyanide. This is still profitable because cyanide is much cheaper than high energy smelts and ovens. Which is why this is more favorable in the industry.
As of late (around 2013 onwards, I do think the industry has shifted to looking for greener alternatives for metal extraction, especially in terms of refractory ores since bioreactors have come into industrial use, so are biologically produced metal leaching agents. Maybe next time, I'll write about that too, but for now, this is all from me! Thank you for reading up to here!
Next time, I'll really write about metal extraction, I just got distracted by terms here.
---
Sources:
https://link.springer.com/referenceworkentry/10.1007/0-387-30720-6_80
https://www.vedantu.com/chemistry/extraction-of-metals-from-ores
https://flexbooks.ck12.org/cbook/cbse-chemistry-class-10/section/3.7/primary/lesson/extraction-of-metals-from-their-ores/
---
Originally posted in hive UwU