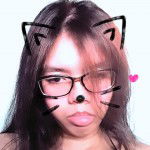 [WP] On your best friends b-day, they'll die. You witness your friends death, but you wake up the next morning one day before their b-day. knowing what will happen tomorrow, you try to prevent the death. But you keep failing, witnessing your best friend's death and going back, again, and again.
---
March 10, 2018 – 00:00
"Hey sleepy head!" Johan enthusiastically shouted as he was pushing the figure that was still sprawled over the bed "It's your birthday, you dork! Did you really think I wouldn't let this day pass without bugging you?"
Instead of waking up, he was answered by a low groan and a flying pillow which he so easily dodged
"You have to do better than that, man" A rather boisterous chuckle escaped him as he picked up the pillow and took it back to the bed where Gale continued to burrow himself within the blankets and pillows, he had collected in his bed. "Come on, at least be happy your oh so precious best friend remembered the day you were born.
As Gale finally gave up to check the time on his phone, there he released another groan, this time louder and carried more annoyance than he normally would have
"Christ, Jo- You wake me up at midnight just for this?!?" With a few toss and turns and unexpected Johan coming to sit on the foot of his bed, he finally sat up to look at Johan with a death glare
"Hey, I can't tell if you're glaring or if you're still sleepy but you gotta do better than that, man"
"Oh screw you, Who even let you in here to begin with" Gale released a long yawn then stretched out his limbs, but not before hitting Johan with a pillow "no best friend would wake their best friend up from eternal slumber" His tone was still annoyed but not like he had any other way to escape this "So what's the plan?"
"I knew you would get straight to the point. To start it off, we're going to have breakfast" Johan reached from behind the bed and came back up with bag of Mcdonald's in hand, their favorite. "But before we begin the feast!"
The next thing Gale knew, his door was being pushed open and the glow of candles came into view
"Happy birthday, Gale" His mom was still in her night gown and still had the face of someone who wanted nothing more than sleep but it seemed like she just got pulled in by the storm that they call Johan
"Let me guess, he dragged you into this" His mom only gave a knowing smile before giving him a kiss on the cheek and waving off on a good night. "You really outdid yourself this time"
"Well not after pulling off that huge party on my birthday, I thought I should do the same for you"
"Wai- what?!?" Gale's eyes grew wide with surprise. He wasn't one of those wild party goers like Johan was but he still attended. As they discussed the party over fries and burgers, both got extremely pumped over the idea of being hoping to get lucky, one thing that they didn't get to experience in Johan's celebration.
"So we all set?"
It was around 7 when they had finally managed to get the venue ready for the party. They had done the party on the rooftop of the apartment complex just a few blocks away from the neighborhood they lived in and by 8pm, people finally came in one by one.
Pleasantries, greetings, a few pranks and even gifts came flooding in as did the people. By 10pm, the rooftop was completely filled and everyone already had a drink or two, maybe more in their system but such was the goal to begin with. No one was allowed to go home until they weren't wasted was the rule and it seemed that everyone agreed
"Gale! Gale! Come here, dork, I want to introduce you to someone" Johan was calling him over from the stairwell that lead to the rooftop. Gale was already a few drinks way too far yet he managed himself to a stand to greet this person Johan was telling him about.
"Hey, who's that?!" He half shouted as he stumbled to where the group stood but nobody expected that Gale would get knocked over by someone more drunk than he probably was. In a split second, everyone was trying to reach for Gale who was so desperately clinging on to the ledge of the building
"H-Help me--!!"
 As Johan was trying to pull him up, Gale's hand slipped and without much he could do, he watched and cried as his best friend plummeted to his death then everything went black. When Johan had Came to, it was because of the sound of an alarm. As he was about to turn off the alarm, he noticed something strange. The alarm was set at 11p.m. the exact same time he had set his alarm before Gale's birthday.
"This Can't be real" He Quickly stood and got dressed. He rushed to Gale's house and there he found the man still laying on bed like he saw before the incident. "What in the world is happening-" He was confused as hell but when he checked the calendar again, March 9, 2018 – 11: 54 – 6 minutes til he woke up Gale like yesterday. No, this can't be happening. He kept thinking over and over again as he approached the man that rested peacefully on the bed. He did nothing but just watched his best friend and contemplate whether Gale falling from the ledge was just a dream or did it really happen. He didn't even notice when the sun had risen. He only came to his senses when Gale scared him with a slight yelp
"Jesus- you scared me! How long have you been sitting there??? I thought I had some stalker or something" Gale seemed normal
"Hey, What happened after you fell? You're still alive"
"What, I know you wanted me dead but come on, man- think of a better way to kill me if you're gonna do it. It's my birthday, after all" Gale flashed him a smile, as if he were in a really good mood
"Happy birthday, dork" Johan mumbled weakly as he got up from his seat
"So Jo, what's the plan for today?"
"I believe I told you yesterday" Gale just stared at him then gazed up the way he always did when he was thinking "Was it something about fries because that's all I can remember."
"No, we were gonna set up a party at the huge ass apartment complex near mcdo- since ya'know, I already paid for it and all" Gale's eyes widened with surprise and he was beaming at the thought. Johan could tell, that rooftop was their favorite place to have drinks or to think from
Whoah- Are you kidding me right now?!?!" Gale was gripping him on the shoulders now, Shaking him as a show of his excitement
"Yeah.. but let's skip the par-" He was soon cut off when Gale shoved a jacket into his hands
"Hold this for me and wait, Imma get ready then let's go to McDo to plan this better.
By evening, the party was booming yet Johan just stood and observed. Everything and everyone wore the same thing they did. Last night wasn't a dream of his. He was now sure of it. But where was Gale.
He was about to begin his search when he heard the sound of glass shattering followed by screams and cries. At the center of it all, there was Gale, lying unconscious in his own pool of blood, as he came to approach his best friend, he felt the world spin and everything went black.
It was the same thing when Johan came to, 11p.m. on March 9, 2018. And each passing day he would watch Gale get killed again and again and again. It was as if the world was punishing him yet he was sure he never did anything to anger any god. If anything, it made him pray more. He couldn't count how many times he had prayed and begged to the heavens to put everything to a stop. He was already at the point of breaking and he couldn't bare to lose his best friend anymore.
On his count, the cycle was at its 100th repeat. He watched Gale die a hundred times but that would soon end.
March 9, 2018 – 11p.m.
As he did the first day, He bought Mcdonald's. Their favorite. Then headed to Gale's house for the final time. Johan woke him up at exactly 12 midnight and showed him the bag of food "Happy birthday, dork" He smiled weakly, tiredly; and placed the items on the bed one by one as Gale sat up, still rubbing the sleep from his eyes
"Thanks, man. You really planned ahead" Johan could only nod and offer the food
They ate in silence but within a matter of minutes, Gale was coughing "Jo- the food…" His body started twitching uncontrollably and foam was starting to form in his mouth. But this time, Johan wasn't watching. This time he was beside his best friend, suffering the same fate of death as he did. They will never part. Not anymore
-----------------
And so I can't write anything besides depressing stuff again. Hope I can get my glasses replaced soon 😞😞😞 writing is harder than I thought without my eyes