My Submission to @Jdine 's Contest that should be posted in Thriller/Horror Stories (dc61)
For the details on that contest, you could check here
https://read.cash/@Jdine/birth-month-giveaway-d289b904
I just wanted to write horror in all honesty XD
Include 3 or more word prompts in your article. (DREAM, TWISTED, SILENT, DARK, TERRIFY, COLD)
Starto!
There was always something with old towns. As much as the culture and traditions were ought to be treasured, the stares newcomers receive upon entering the gates fell all too dark.
As a traveler, coming upon such lands were nothing new, in fact, the challenge and seeing how long I can manage to stay was always a fun thought.
"Foreigners should just mind their own business"
That was a tempting idea, I thought. but then, teasing these people seemed far more tempting. Each step I took into places of the village only seemed to annoy them more and more, each question I asked, their response grew cold. Each child and animal I tried to befriend. The adults would only look to me in terror. What did they see in me that terrified them...
My days here turned to weeks and my weeks here seemed to last eternities. Yet all I see were the same people. No one new ever came. It was strange. It felt as though my days here were only just dreams. were they? The longer I stayed, the more twisted everything seemed. there was definitely something wrong with this village. I need to get out of here.
I tried, I made a run for it in the dark silence of the night where no looks befell me. Strange, yet I could still feel their burning stares. As if their gaze followed me everywhere.
As I approached the top of a hill I passed by to get here, I saw the last few scenes my eyes had the horror of seeing. It was a graveyard. It had so many tombs. I don't remember passing by here when I arrived. And in the midst of those graves stood a woman whom held a knife in her hand. She grinned wickedly at me as she approached. Had it not been for the fact that she had sent my head flying, I probably would have thought her beautiful with how the moon illuminated her distorted figures. Alas, I have joined those who resided in the village forever.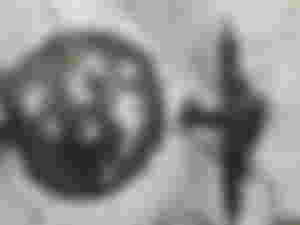 timer used:
typed on laptop, did not edit besides my typos
Start time: 4:45, ph time; end: 4:55. ph time