I am someone who has always been a zero person just before the pay day. Why? Because I never really had some sort of savings and if there is, it is withdrawn right away when I had no money.
The good news is that there is hope in BCH. Thru noise.cash, I was able to at least earn BCH that I could HODL until such time it becomes 1BCH. There is eagerness in posting there because because we are like being paid for the efforts we put in order to create short posts.
Believe me, I restraint my self really hard so that I will attain my goal. If I would be able to earn 1BCH in a year say for example or shorter, then I would have added one pay month for my salary for the year. That will just be awesome!
Though not really that confident, I still signed up here at read.cash in the hope of earning more BCH. Who knows, I may write a good story worth tipping. But I don't want to think about it and just enjoy writing.
Well, it would seem to be okay already at noise.cash but when you are someone who wanted to write longer, it seems not a good place to do it at noise.cash so I thought to better write longer posts here. I tried writing longer posts there but my friend advised me to put those instead here.
I think the campaign in this two platforms (read and noise) if ever there is such thing is effective because it became easier to explain to people how BCH worked, motivated by the prospect of earning. New users seem to hasten their acquisition of knowledge because of it.
Another good thing is the introduction of BCH. I didn't know at first that we can't just send our BTC to other wallets. We need bigger amounts to do that. Thankfully with BCH, we could move smaller amounts to other wallets.
Actually I already tried earning crypto before but it was just too much for me to learn it back then haha. After signing up at noise.cash, I remembered I tried learning BTC before. I revisited my coinbase account and voila, I have some BTC there. As I have already mentioned, since BTC requires larger amount to be moved to other wallets, I converted it first to BCH before finally moving it to my preferred wallet.
This is also quite a challenge for me because I'm not good with images. And it is very hard to look for legal images on the net so I guess I will learn how to take pictures for lead images or apply some creativity so I will be able to come up with my own. But of course, I will still try to look for legal images for quicker writing. Like the one below. We should actually be thankful that there are free images that we could use.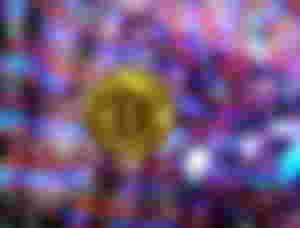 I will be talking about random stuffs. Please do like, comment and subscribe to keep posted for my next article.