Will Facebook succeed in launching its cryptocurrency "Libra"?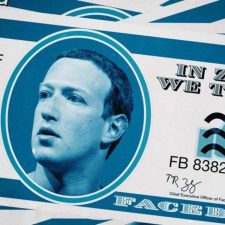 Since Facebook announced its intention to launch a digital currency under the name Libra, and until the actual launch of the currency took place on June 18, this matter faced mixed reactions around the world, as it seemed as if Facebook had not ended and not only acquired millions of users around the world, And the annual profit was estimated at billions of dollars, until everyone felt that Facebook was seeking to acquire the same currency.
Facebook's "Libra" currency was supported by the largest and heaviest financial companies, such as PayPal, Visa, MasterCard and many other companies that provided great support for the nascent currency, so that the whole project has reached a point of no return and it seemed on the horizon that nothing can stop The giant of social networks.
All your customers betray you, Facebook
But on October 4, PayPal withdrew from the League of Libra Supporters, and one week after PayPal withdrew, Visa, MasterCard, Stripe and Mercado Bajo withdrew from the association, and that was within just a few hours, and they clarified This is explicitly on eBay, which means that the largest major payment processors in the United States have left the Libra Association, which of course has been an obstacle to the progression of Facebook's digital currency.
Timing is important, and clarity of matters is more important. Therefore, there is an upcoming meeting of the founding partners in the Libra League, the first of its kind ever, and is scheduled to take place this month, in Geneva, and it is expected that the roles of each founding member will be distributed and defined, giving answers to the questions of legislators After the meeting, it is expected that the so-called official charter of the association will be produced, which all members will sign.
Given the nature of withdrawing companies, the Founders Association of Libra, we find that they are all payment companies, and naturally they have some specific regulatory requirements related to things like money laundering and bank fraud, and as governments seem to have realized that it is difficult for Libra to fulfill these regulatory requirements, Which led to the exit of those companies from the association.
In a comment on this, a politician who rejects the Libra currency wrote that Facebook wants to reap profits and enjoy the benefits of engaging in financial activities, without bearing the regulatory burdens that govern financial services companies, as this may lead to bad currency exploitation by terrorists and other stakeholders. Only financial services and payment companies like Visa and MasterCard will be blamed.
It may be a concern for financial services companies and payment processors, but it is not important for the rest of the association's participants, such as charities and venture capital firms, and service providers such as Uber and Lyft, as there is no regulatory pressure exerted on them.
Libra problems
The main thing is the payment processors which point to a central problem in the Libra project, one that it may not be able to solve. Blockchain-backed currencies work best as a stand-alone system, but problems often arise where they overlap with traditional banks. In the early days of Bitcoin's launch, transaction processors were often sued for failing to adhere to anti-money laundering requirements - something many of the leading companies hadn't considered. US regulators have only recently been able to enforce Know Your Customer requirements across wallet providers. The entry and exit portals of the ecosystem are the most important and legally sensitive parts of any new coin project - and Libra is no different.
In the initial vision, Libra delivered compliance issues to payment processors, hoping that both Visa and MasterCard could address the complex compliance requirements involved in trading dollars for Libra. But after Friday's exodus, this is no longer an option, and others will likely dampen the same organizational entanglement that scares the initial set of treatments. Anyone who advances into this role will have a huge task ahead of them, persuading governments around the world to pave the way for Libra at a time when public confidence in Facebook was not low. That's not the end of Libra, but the project has a tough road going forward - and it's getting tricky.
Share your opinions in the comments, thank you.