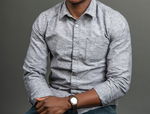 Hello dear peeps; this is me saying good morning and happy Sunday to you all; I sincerely hope you're enjoyed your time in the presence of the lord because I really enjoyed myself. Sunday's are special days; days where you spend time in the house of God while praising and worshipping him, followed by the usual sermons which we require for spiritual growth. After which we spend time with family because Sunday's are the only days we get to do that as we're mostly busy during the week and family is usually the last thing on our mind.
Since today is a perfect day; 10/10/2021 (the tenth day of the tenth month), I feel so blessed and give thanks to the lord for giving me and my readers the great opportunity to witness a brand new day, not just any day but a great day like this; a Sunday day has made. I believe a lot of people should either be on their way to church or preparing to go back home from church while some must have been home hours ago all depending on whatever time zone they're in. This is really unusual of me but I got to church pretty late today; the bible study class was almost over and it was a bit embarrassing because all eyes are gonna be on you and it would be hard to hide the fact that I came late due to the weird sitting arrangement in the church.
Anyway; I give thanks to God because I was still able to take part in this wonderful segment of the church service, and would like to share with my great family on read.cash some of the things learnt during Sunday school today; the fruits of the Holy Spirit such as love, joy, kindness, generosity, faithfulness, gentleness and self-control.
The word "love" as used in this aspect is not the same as used in everyday life, mostly referring to romance, emotions and sometimes lust for those who can hardly tell the difference. The Bible's definition of love is somewhat unique; and not based on what we feel but what we do, the actions we take and how well we relate with people and situations around us.
According to 1 Corinthians 13; 4-7:
"Love is patient,
Love is kind,
It is not jealous,
It is not inflated or pompous,
It is not rude; does not seek its own interest,
It is not quick tempered,
It does not broad over injury,
It does not rejoice over wrong doings but rejoices with the truth,
It bears all things, believes all things,
Hopes all things, and endures all things"
None of these can be achieved but by the help of the Holy Spirit, after which we can put away all sort of sinfulness and selfishness in order to fulfill the purpose of our existence which is to serve God.
What exactly does it mean to be kind? Kindness refers to the act of being compassionate, caring, soft or tenderhearted and having a heart without any form wickedness. The Greek translation for kindness is "chrestos" which refers to an act of being useful where needed, especially to those whom you are capable of assisting. Therefore a person is said to be kind if he or she is very useful to those around without any sort of selfishness. A kind person is not selfish but selfless, a kind person must possess the first fruit of the spirit mentioned above which is "love" before he or she can possess the character of kindness because it involves love for those around you and a character of selflessness. True kindness has been taught in the book of Ephesians 4:31-32 which says
"Get rid of all bitterness, rage and anger, brawling and slander, along with every form of malice. Be kind and compassionate to one another, forgiving each other just as Christ God has forgiven us".
Gentleness is an essential fruit of the spirit and it's equally as important as love and kindness mentioned above; one of the reasons the Holy Spirit was always symbolized as a Dove whenever he came in physical form as a form of parable telling us to be as "gentle as a dove". The character of gentleness is basically the character of Jesus, hence being gentle means we are following in the footsteps of our lord Jesus Christ. The opposite of gentleness is harshness, rigidity, severity, strictness and so on. The book of Isaiah 40:11 tells us to be as gentle as a shepherd;
"He will feed his flock like shepherd.
He will carry the lambs in his arms, holding them close to his heart.
He will gently lead the mother sheep with their young"
In conclusion; though I was only able to talk about three out of the seven fruits of the Holy Spirit, I sincerely hope you've been blessed by this message. I do hope you enjoy the rest of your day and enjoy time with family.