Working in the shadows, to serve the light! (weekly crypto updates)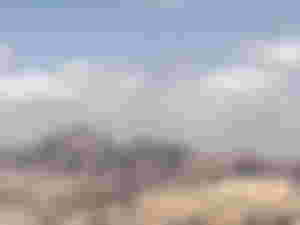 What happened in the past week? Coinbase has some good and bad press. SEC is making waves, collecting more enemies than ever. Maker DAO just made an interesting move. VISA is improving ETH as we know it. What else? Read below:
​
Bitcoin: The SEC decided to delay Ark Invest's Spot Bitcoin ETF, starting a 21 days public comment process, before taking any decision approving or disapproving it. Former SEC head John Reed Stark believes that the current SEC will not approve any Spot BTC ETF. First Spot Bitcoin ETF in Europe was listed on Euronext Amsterdam by Jacobi Asset Management, two years after receiving the initial approval. Crypto miners established a new entity, the Digital Energy Council, to lobby in Washington. As for the last 48 hours, BTC was falling 8% in just 10 minutes, triggering a wave of liquidations, after some FUD about SpaceX selling some of its BTC tokens. There is no clear evidence that this happened, although the Evergrande bankruptcy may also play some role in the sudden drop. Some analysts at Bernstein said that Spot Bitcoin ETF could account for 10% of Bitcoin's market value.
​
Ethereum: VISA introduced a new way to pay for ETH gas fees directly using VISA cards. Donald Trump revealed that he possesses over $2.8M in crypto in his Ethereum wallet. Shiba Inu launched Shibarium Layer-2 to ETH Mainnet, and some $1.8M ETH got stuck on its bridge one day after launch. Yet, the price of ETH went up 10%, as some ETH Futures ETFs are likely to get approved. DEFI continues to have a modest growth, fueled by the liquid staking protocols. There are some interesting numbers in Layer-2 too, as Optimism generated over 3000 ETH in net on-chain revenue YTD, Zora's OP stack chain has seen over 210K addresses bridge over 2100 ETH, and Base has seen almost 80.000 ETH ($150M) and $59M in stablecoins bridged over, approaching Arbitrum and Optimism mainnet daily transacting address parity.
​
Altcoins and stablecoins: Maker DAO draws in $165M in revenue as interest rates increased, hitting a 2-year high. After Hedera-based Dropp Project was featured in FedNow Service Provider List, the HBAR token went up 17%. The Monetary Authority of Singapore finalized the stablecoin regulations. Linea Network deployed the ERC-20 token bridge and finalizes the Mainnet launch. Payment Network Stellar announced its investment in the money transfer company MoneyGram. Coinbase suspended the trading of three stablecoins in Canada (USDT, RAI, and DAI). Crypto.com did the same thing before, as per Ontario Securities Commission advice. SEI is launching the mainnet beta. Check friend.tech, as this is the most popular app on Coinbase's Base chain right now. On top of that, Coinbase gained approval from National Futures Association to sell crypto futures in the US. Presearch introduced a search staking feature, where you can get paid more for your searches if you stake its own tokens (best option, for 50K PRE staked you can get 1 PRE per search, 25 times a day). They will also reduce the node rewards pool by 7.5% each month, telling us that the reductions will be offset by the increases in usage. But will this happen? Or it is another project going back into the shadow world. Stablecoins market cap declines for the 17th consecutive month. Helim Mobile, built on Helium Network, introduced a $5 monthly phone plan, with unlimited text, talk, and ++data++. Now compare this with the traditional carriers like T-Mobile, AT&T, and Verizon, offering a similar plan for $50-80.
​
Blockchain games and NFTs: Coca-Cola released #Masterpiece' NFT Collection on Layer-2 Base. Is anyone out there still not playing Golem Overlord? By the way, did everyone get their free Fox NFT from Shapeshift? Wombat Dungeon Masters' started 2 days ago, with MATIC NFTs added to WAX and EOS ones, with more rewards and some new NFT blends. On Splinterlands, the Land 1.5 feature will be online soon, and then we will see some interesting moves on the game market. Donald Trump earned $4.8M from NFT licensing fees so far.
​
Good news: Curve Finance lost $61M in a recent hack, and announced that they will reimburse all the affected users. Bitcoin and Ethereum are now less volatile than Oil, in the last 90 days. Bitcoin supporter Javier Milei leads Argentina's presidential primaries. Paypal introduced a crypto hub for select users, shortly after launching its own dollar-backed stablecoin, but you need a personal PayPal account and a Balance Account in good standing to qualify for it, but, there is always a but, right, they decided to suspend crypto purchases in the UK until 2024. BlockFi is starting to pay back its creditors in September, it seems. Bakkt sees strong traction in crypto custody and trading clients.
​
Bad news: SBF's bail was revoked, and he will be sent to jail until the trial starts in October. Filecoin mining firm in China charged for $83M pyramid scheme. Binance shuts down crypto payment service Binance Connect, which allowed merchants to accept crypto payments.
​
Joke of the week: The SEC is a joke lately, and it is under siege from all fronts. US Senators and crypto advocacy groups urge the court to dismiss the SEC lawsuit against Coinbase. We even had a group of six scholars, who specialized in securities law and related disciplines, backing up Coinbase. Binance.US also asked the court for a protective order against the SEC, as its requests amount to a 'fishing expedition'. Republicans questioned the SEC chairman on how Prometheum Inc. got some unusual approval as a crypto broker-dealer. Even Ripple challenges the SEC's appeal bid in its crypto case.
​
All the best,
George
​
Why not...
​
...have fun and win rewards on my favorite blockchain games (Splinterlands - Hearthstone-like card game) (Mobox - GamiFI NFT platform) (Wombat Dungeon Masters NFT staking on WAX) and (X-Portal - Elrond all in one app, free NFTs, and more).
...get crypto while writing on Publish0x blog, using Presearch search engine to maximize your income with PRE tokens. Use Torum instead of Twitter. I am also writing for crypto on Read.cash and Hive.
​