Working for you, working for myself, crypto and the sense of freedom
On some rare occasions, I am an interesting person. Sometimes, I zoom in on some obscure facts, and I let my conversation partner in awe, providing solutions and whatnot. But this doesn't happen quite often. Quite often I am tired, grumpy, or thinking of nothing else related to what we talk about. I developed a warped sense of approaching others when it is about helping others.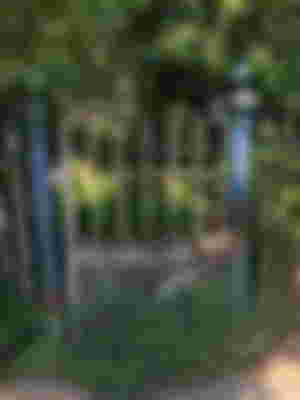 Do not misunderstand me, I like to help, given some conditions, but most often, I found out that it is better to let people bang their heads and discover a way to do it. I got my expertise, and I can do a few things faster than average, even if they are few and far between lately. As a teenager or an idealist, in my 20s, I used to offer my help, even when it was not asked. But you know what happens? If you can do some piece of work let's say 10 times faster than anyone, they will come and ask you to do it, to save time, and they will never learn. It used to be a source of pride, but now it is not anymore. Especially when we talk about some menial tasks. Just because I can type very fast, doesn't need to do your 17-page of retyping that report. Sometimes I feel a bit like an asXXole, but this is life. Now I am kind of valuing my time a bit too much to spend it on this kind of stuff. And by doing this, others will never learn, and improve, right? This is my default way 90% of the time. Once in a while, still, I like to do it, which is surprising. When someone is a bit distressed or very close to a deadline, I do it as a little gift. I still feel good doing it. I do not know if this is kind of wrong, or not. What do you think? What is your preferred way of offering help, at work or in the community? Work is supposed to be different when you work for others. So, the middle way that I found is that, for example, if all of us have a share of something bigger, let's say 5 businesses to check, one to check each, which normally takes 4-5 hours. Doing this will take me 4-5 hours, the same as others. Except that I will do it at the same speed as my colleagues. doing 75% fast then checking discord, reading something on the hive, and so on, and finishing the last part just a bit before others. Yes, this is my work approach, as being good at your work will get you more work. Still doing my part and a little extra. Why do I feel a bit guilty? I don't know. But is the corporate mentality, and I presume I can blame them. I think this is the way things are when you work to pay your bills.
And then doing the home stuff, the side hustles, why is this feeling so right? Here everything changes. There are no limits, no hold-ups, and then doing it fast just makes me want to go even faster. It is some inhered freedom, some elation in letting go, in being at your best. Working for myself, sometimes I can really get into that flow when everything seems to be effortless, and fluid. Like the spring water going through the cold wet stones, on a spring morning. How it is that sometimes we want to unleash our limited self, and sometimes we just drag it on? And why are the normal average jobs trying to kill any initiative and any innovation, just to follow somebody's ego or somebody's ideas of good and wrong? Where did we change, where did we let the profit go against serving the client, and common sense is exchanged with vanity? And then, when the whole model is changed, you are complaining that you can adapt, as others are much better at what you do as a business, faster and even cheaper. The answer is, those guys work for themselves, and they are directly interested in doing their best, in order to improve. More often, they don't need to look good in the eye of their bosses, or to be better than their colleagues, in order to get that promotion, where you may receive 20% more pay for a 100% increase in your work volume. They are doing it for themselves. This is the keyword. As a corporation or a government body, you can never compete with ideals. You can never compete with a bunch of people that want to be free.
Some of us are watching Wall Street and the institutions getting into crypto. Bringing with them a whole new narrative of control and regulation. The governments are also trying. Stopping you here and there, asking you for a name, an address, a bank account. Trying to make their own central bank digital currency, and convince you that this one is the best. The safest. The smartest. But they forget something important. Crypto appeared as a way to regain your freedom, as a person. And no matter what they try, no matter how they regulate it, there is always another way. Another level of innovation. Another discovery. Another improvement. Crypto is not money. Crypto is a vehicle meant to provide freedom. Hive is the perfect example here. With the Steem takeover. When the power is in the hand of the people, trying to take control is not the way things work. Freedom is always a hard fork away. And you control all of nothing. Despite your money. Despite your efforts. You cannot measure freedom. You cannot limit the human spirit. I think crypto are here to stay. And to make us free.
Are you with me?
​
​