We aim for the impossible, if we lower our goal, we diminish our effort! (weekly crypto updates)
As I was on holiday, I will cover now two weeks in one. Enjoy!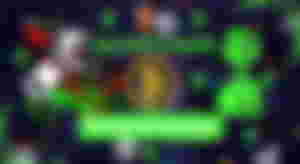 What happened in these 2 weeks? Well, Bitcoin is a lot in the news, as BlackRock was the final drop tipping the glass. What else? Ethereum staking goes well, and many other altcoins are surging, even the meme coins. Google Play said yes to NFTs in their apps. SEC is trying to be naughty, but the judges disagree with it, as per Ripple ruling, to mention at least one case. Read below:
Bitcoin: Miners continue to sell large volumes into exchanges, now that BTC passed $30K, with Poolin leading the list. Bitcoin difficulty also reached an all-time high, 465 EH/s. Also, there is a transfer of supply from long-term holders to short-term holders. BTC oscillated between $29500 and $31500, with only a spike last week of $31800. Grayscale Bitcoin (GBTC) hits its lowest level since May 2022 after BlackRock filled for a BTC ETF. Funny enough, BlackRock BTC ETF just got added to the SEC official schedule, after a modified proposition was updating the initial information, and some think that it may get approved this time. CBOE Global Markets made significant amendments to its five pending BTC ETFs, adding a Coinbase Surveillance deal. Talking about funny numbers, in June only 9.49% of the global Bitcoin was traded in the US, with Coinbase accounting for 61% of it. Seems like the United States will totally lose it once Coinbase decides to go away from the US market. Not the first time this happen with some decisive innovation. As Bitcoin Spot ETFs are getting close, all the crypto equities are surging. Binance integrated Bitcoin Lightning network deposits and withdrawals. Arthur Hayes, co-founder of BitMex, said something about BTC being the AI'S native currency. Robert F. Kennedy confirmed that he owns BTC. Telsa's Bitcoin holdings are unchanged as of Q2 2023. Standard Chartered predicted that BTC could be $120K by 2025. I hope so! According to Glassnode, 3 in 4 Bitcoin buyers made a profit, at the current price. Even the US Dept of Justice is selling $299M worth of BTC, tied to the Silk Road seizure.
​
Ethereum: ETH staking hits a new milestone on July 5th, with a record-breaking 26+ M ETH staked, 21.7% of the total Ethereum supply. The average rate of return (ARR) was 4.50% in July. Meme coin mania led by PEPE drove higher usage and burn for Ethereum. Some wallet that was inactive for 8 years moved $116M worth of ETH to Kraken Exchange.
​
Altcoins and stablecoins: USDT (Tether) froze $2.5M USDT after the Multichain bridge attack. Polkadot achieved two important milestones with the launches of Open Gov and XCM V3. More, DOT was not flagged as a security by the SEC. Near (NEAR) is doing alright, with the introduction of Blockchain Operating System (BOS), attracting over 15K new users and having more than 6000 new widgets created in the last 4 months. Solana (SOL) suffered in Q2, but surged a bit in May, increasing activity in Q3, thanks to Helium, Dialect, and Tensor. Binance's BNB Beacon Chain preparing to introduce a feature that could halt the production of new blocks under certain conditions. I think is time for me to move most of my assets out of BNB Chain, as I do not like this feature too much. XRP is doing well lately after a judge determined that the token is not necessarily a security on its face, and they hope that the US banks will start using XRP after the favorable ruling. Gary Gensler was 'dissappointed' by the ruling. Not that we care about it. Crypto exchanges started to relist XRP. But still, overall, the average blockchain transaction fees are high ($2.98 is the average fee across the most used blockchains), hindering entry, adoption, and inclusiveness. Avalanche's daily average active addresses across C-Chain and subnets increased by 107% and reached all-time highs. Chainlink launched CCIP - Cross-Chain Interoperability Protocol, aiming to boost cross-chain applications and services, functional on ETH, AVAX, OP, and MATIC, after they partnered with AAVE and Synthetix, and it seems that even SWIFT can use CCIP to connect to different blockchains. AAVE itself launched its own stablecoin, GHO, on the ETH blockchain, on July 15. Stablecoin Market Cap hits lowest level in the last 2 years. Most of the AI tokens went up after Elon Musk announced a ChatGPT competitor called xAI. MATIC wants to upgrade its own token to a multipurpose token called POL, as part of the Polygon 2.0 project. CELO wants to migrate from Layer-1 to an ETH layer-2 solution, using Optimism's OP Stack.
​
Blockchain games and NFTs: Just checking, is anyone there still not playing Golem Overlord? By the way, did everyone get their free Fox NFT from Shapeshift? Wombat Dungeon Masters' new season started, with MATIC NFTs added to WAX and EOS ones, with more rewards, and the Dungeon World feature was launched, with a Dojo to train champions and use NFTs called sensei to improve training and get extra XP, and a mine, if you own land. On Splinterlands right now they start to use the SPS staking as a main way to boost your rewards, and you can also rent it if you are not playing, getting DEC daily instead as payment. This is a cool game, despite the initial fee to start it, with the potential to quickly make a decent profit if you keep your burn percentage up. Check it out! The is a GMT giveaway related to the Stepn move2earn game, where you can win a share of GMT by designing and creating 960 NFT characters that may be featured in the game (search for Gas Hero Stepn). APE price fell by 24% in Q2.
​
Good news: Google Play announced that they decided to let developers incorporate NFTs and digital assets into their apps and games on the platform. JP Morgan is considering Ripple's legal win as a milestone for the crypto industry. Societe Generale gets the first crypto license in France. Coinbase stock is up 60% since the Coinbase-SEC debate started. FTX launched a claims portal, where customers can see their account data and submit a petition claiming their funds. Bank of China partnered with China Telecom to test e-CNY payments using a sim card. Indonesia is also planning to launch its own national crypto exchange this month.
​
Bad news: The SEC is telling off Coinbase, saying that they knew about the legal risks for years before they came into the regulatory crosshairs. Coinbase does not seem to care much, as they just introduced Instant Messaging Feature to its wallet via cb.id, .eth, or Lens usernames. Gemini sues DCG and Barry Silbert for alleging fraud, trying to recoup Gemini's funds tied to its Earn program. Brazilian CBDC code allows fund freezing and balance adjustment developers claim, something that somehow everybody knew already on some level. Singapore's sovereign wealth fund, Temasek, revealed that they will avoid crypto investments for now, due to regulatory concerns. Celsius's former CEO is arrested for fraud, facing multiple charges from the SEC and CFTC, especially for executing a scheme to inflate the price of the CEL token. The G20, led by India's Finance Minister, asked the Financial stability board, FSB, for tougher crypto rules. Nothing else to improve in India, my friend? Russia is moving forward with its digital ruble trials, as early as next month. FCA, the UK Financial Conduct Authority, warned that crypto memes are subject to financial promotion rules, and failure to comply can lead to criminal offenses. Nasdaq halted the launch of its own crypto custody project amid regulatory uncertainty. Multichain shuts down operations after its CEO was detained by Chinese officials. Also, be careful, as there are quite a few scams using phishing links on Twitter, linked to Multichain, Fantom, and a few others. More than $750K worth of NFTs were stolen after Gutter Cat Gank Twitter got hacked. Arcadia Finance lost $455K in a hack, but the exploiter contacted them to discuss the issue. Kuwait published a circular prohibiting the use of crypto as payment, investment, and mining.
​
Joke of the week: And, in a totally expected turn of events, The Bank of International Settlements (BIS), a group of the world's major central banks, researched cryptocurrency and blockchain, and reached the conclusion that crypto has 'inherent structural flaws' and that 'crypto has so far failed to harness innovation to the benefit of society'. Do not buy crypto, and do not own your own wealth, trust the bank and use them instead. Why this seems so sketchy to me? And on top of that, the US Senate wants to regulate DEFI like banks. Good luck with that! When are you gonna learn that America is not the same as the whole rest of the world?
All the best,
George
​
Why not...
​
...have fun and win rewards on my favorite blockchain games (Splinterlands - Hearthstone-like card game) (Mobox - GamiFI NFT platform) (Wombat Dungeon Masters NFT staking on WAX) and (X-Portal - Elrond all in one app, free NFTs, and more).
...get crypto while writing on Publish0x blog, using Presearch search engine to maximize your income with PRE tokens. Use Torum instead of Twitter. I am also writing for crypto on Read.cash and Hive.
​