There's no reward without work, no victory without effort! (weekly crypto updates)
Another week, another circus, another smile, and even a few tears, this time of joy. What happened in the last seven days? Ethereum is getting there, where you can stake our 32 ETH for validators very soon, maybe in March. Celsius is working on a solution for everyone. BlockFi seems to still have issues giving back our money. What else? Read below:
​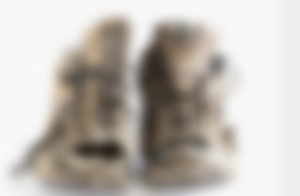 ​
Bitcoin: The CEO of Grayscale Investments said that the SEC approach has been slowing down Bitcoin's progress. Bitcoin and Ether have provided better risk-adjusted benefits than the traditional portfolio (60% stocks, 40% bonds). Blockstream raised $125M in convertible notes and secured loan financing its bitcoin mining. Tesla holdings remain unchanged, for the second straight quarter. but they dropped in value from $218M to $184M. Some so-called experts are saying that bitcoin will not be back to $68K before 2025.
​
Ethereum: ETH devs are a step closer to enabling withdrawals, after successfully deploying the first mainnet shadow fork for the Shanghai Upgrade. Mainnet shadow forks are final practice runs of system improvements, allowing us to test for design flaws and tweak any outstanding issues. Shanghai is the first significant update since the Merge in September last year. This will also enable users to deposit ETH with the network become validators, verify on-chain transactions, and be rewarded with newly minted ETH. Ethereum has been net deflationary since the Merge, with a net deflation rate of 0.01%. Over the last 14 days, Rocket Pool's RPL rose 56%, Lido's LDO 30%, and Stakewise's SWISE 25%. But the new one, Frax Finance, has seen its token, FXS, going up to 91%. Vitalik proposed a method of hiding the identity of the recipients of all ERC-20 tokens, using single-use stealth addresses, but the governments will, for sure, fight to keep this away from the blockchain, as all the public ledger is quite easy to see, and analyze.
​
Altcoins: Maker DAO approved a proposal to deploy up to $100M in USDC from its reserve to Yearn Finance, earning a 2% annual yield of the deployed funds ($2M rewards per year). The stablecoins have grown since the USDT launch in 2014, reaching a peak of $188B on April 2, 2022. But lately, they are under attack, with more than 100 CBDC (central bank digital currencies) being created or in the process of being created. USDT market share is now 48.7% in January, and USDC, BUSD, and GUSD were the only stablecoins to record a decline in market capitalization. Waves' NUSD and Vader Protocol's USDV failed to restore their peg and were shut down. Algo stablecoins are down to 1.71%, from a peak of 12.4% in April 2022. More than $3.65B in stablecoins left exchanges in December, after some Binance solvency FUD. Huobi was also hit by FUD, being connected with Justin Sun, and his USDD stablecoin depegged to a low of $0.973, while USDJ went up to $1.126 in January. When I talk about scams, dodgy as Justin is the highest level in my book. We will see if the future will prove me right. The total stablecoin market cap declined for the 10th consecutive month. Even credit rating giant Moody's is working now on a scoring system for stablecoins as the asset class is continuously growing, analyzing up to 20 stablecoins based on the reserves backing them. One little problem here, it is based on dollars, and, while the $ (American dollar) is not the best kind of money, is still the most influential one. Filecoin is one token to keep an eye on for various reasons (storage utilization increased 18 times faster than the storage capacity). Hive(HIVE) is definitely one of the cryptos with a high potential for profit, but it will take a while for them to be truly competitive. They are progressing nicely, and their HBD stablecoin got a solid reward program, offering 20% for staking. The measures adopted by HBD against market manipulation are quite good and seem to provide decent protection. Yet, people go for the Tron stablecoin. Beat me!
​
Blockchain games and NFTs: Starknet, a platform under the StarkWare umbrella, is well positioned to become a hub for developers and gamers, along with ImmutableX. But will they? We will see. Nice is getting ready to enter Web3 space, creating .swoosh, a groundbreaking web3 platform for users to engage with, learn, collect and even help create virtual apparel and shoes. Porsche hoped to make some extra money selling 7500 NFTs with 0.911 ETH each, but the sale was not a great success, and some NFTs are now sold below minting price. In a heartwarming story, a dog food make is selling avatars of rescue dogs to be fostered as virtual pets in Decentraland and using the money to take them home from their shelters in real life (the company called Fosterverse working with Adopt-a-pet). Splinterlands this time, the fifth Chaos Legion Legendary Summoner airdrop was revealed, it is a cool Death splinter one called Astral Entity, with minus -2 Armor penalty, Dodge against Ranged and Melee, and one Resurrect. On Genesis League, the Presale phase 1 ended now, and phase 2 started. Wombat Dungeon Master will start its new season in less than one hour. Get some free NFTs there, maybe even a few packs, once you stake some of your own NFTs.
​
Good news: Celsius bankruptcy, there is a signed order to return post-petition crypto transfers to account holders. And some good news, fear not, Celsius is considering issuing a token to repay its creditors, as part of the proposal to reorganize and exit bankruptcy, similar to a payout plan.
​
Bad news: BlockFi had over $1.2B in assets tied to FTX, according to the recently uploaded financials, and they had the value of the total assets set to 0. Binance admitted an error in mixing B-tokens collateral and customer funds. South Korean prosecutors requested the arrest of Bithumb owners for embezzlement, breach of trust, and fraudulent illegal transactions. Gemini was quite affected by the Genesis bankruptcy, and after its ties with the Earn Program, and it needed to cut another 10% of staff. Hackers took control of Robinhood's social media, trying to make people buy a face crypto called RBH, failing miserably, with only 25 buyers losing $8000. The governor of Ireland woke up from 100 years of slumbers, and now he wants to ban crypto-ads targeting young people because crypto is essentially a Ponzi scheme. This would have worked 10 years ago, but yeah, way to go Ireland. FTX's new management asked for subpoenas for SBX, his mother, father, and brother.
​
Joke of the week: Not like nobody would expect this one, but the Optimism transaction count increased 426% during their own incentive program called Quests, and now, as the program ended, the activity dropped to the pre-incentive-program levels. It is like the people are into crypto for the money, not for the technology. Right, 99% of us probably are there exactly for those reasons.
All the best,
George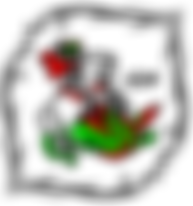 Why not...
...have fun and win rewards on my favorite blockchain games (Splinterlands- Hearthstone-like card game) (Mobox - GamiFI NFT platform) (Wombat Dungeon Master - NFT staking game) and (CryptoBrewmaster - Beer factory sim).
...Get ETH while writing on Publish0x blog, using Presearch search engine to maximize your income with PRE tokens. Use Torum instead of Twitter. I am also writing for crypto on Read.cash and Hive.
​
​