As the week passed, I did check my numbers, a bit like in that shark joke:
(Shark joke - Airplane landing in the middle of ocean, all passengers are given anti-shark cream to use it before going into the water. Hopeful, one of them ask: So the shark will not eat us... 'They will, the stewardess said, but they will not enjoy it!')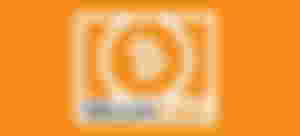 BitcoinCash total: 0.654 - $316 (+0.075 BCH : $35)
TRON Staking 10.000 - 11 TRX
WINk staking - 40 TRX
Total: 51 TRX ($3.31)

Hive: 1644 - $399 (+73)
Leo: 1308 - $295 (+18)
LBI: 200 - $64 (zero)
SPT: 947K - $286 (+20K)
CTP: 2053 - $20 (+18)
CTPSB: 50 - $19 (zero)
LENM: 25 - $28 (zero)
POB: 1554 - $382(+71)
BROFUND: 7 - $8.50
Total: $1501.50 ($1814 last week)
The total value is $313 down this week. Got the 1600 Hive and 1500 POB, even the 1300 LEO as secondary targets. Big plans for July, I dare to say 2000 HIVE, 1700 POB, 1 MILL SPT, 1400 LEO, 15 BROFUND and 30 LENM. As for CUB, I got 1615 right now, so hopefully I will reach 1700 by the end of July. That would be good to achieve, one month at the time. I am also thinking to use the Automata and the KLAY from Binance Launchpool to buy more Hive every day, as long as the price is low.
As for curation, I have delegated 1200HP to @meowcurator for some nice daily LEO, and 928K SPT to @monster-curator for more STP, planning to keep it like that until end of July at least.
That's all for today.
All the best,
George
Why not...
...have fun and win rewards on my favourite blockchain games (Splinterlands - Hearthstone-like card game) and  (CryptoBrewmaster - Beer factory sim)
...get the higher rewards for your investments using Blockfi and Celsius.network. Get ETH while writing on Publish0x blog, using Presearch search engine to maximize your income with PRE tokens. Check my Lbry.tv channel in here and use Torum instead of Twitter . I am also writing on Read.cash.
...the most lucrative faucets that I use: ZEN, ZEC, DOGE. Start mining Helium (NHT) for free on Emrit.io.