On this week challenge we have a Epic Untamed card from the Water Splinter, The Coral Wraith with 3 Magic Attack, 4 Health, 4 Mana to use and 3 Speed at max level, Sneak ability at level 1 (target the last monster in the enemy team) and Rust at level 4 (reduces Armor for all enemies). For a Level 4 card with Sneak and Rust you may need to pay $15 right now.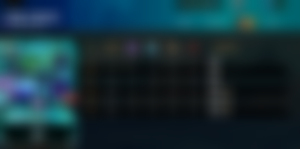 The Mana Limit was 40, with no rulesets, as a Standard game. The teams were as per following:
Mine - Summoner: Alric (+1 Magic Damage boost), Sea Monster, Lobstradamus, Coral Wraith, Captain Ghost, Albatross, Phantom of the Abiss
Opponent - Summoner: Tyrus (+1 Armor boost for the own team), Shieldbearer, Silvershield Knight, Sand Worm, Spirit Miner, Divine Healer, Peace Bringer
As I already wanted to use Lobstradamus to see how it is tanking, and Wraith, I chose the Magic Booster Summoner, and I manage to have the Sea Monster for self healing, Lobstradamus as secondary tank (Shield, Magic Reflect and Thorns baby, with 12 Health), Coral Wraith for Sneak and Rust, Captain and Phantom for extra magic damage and Albatross as healing support. The opponent has a heavy armored team, so not much of a problem for full magic boost. So overpowered that I finished the match with no damage taken in the end.
All the best,
George