Small lights have a way of being seen in a dark world! (weekly crypto updates)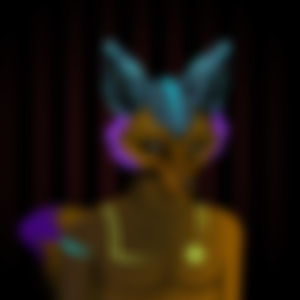 What happened in the past week? No money from MtGox until October 2024. ETH is too much staked, some say. Binance is doing well and bad at the same time. SBF is still on the news, when is he going to prison so we can have some quiet time? What else? Read below:
​
Bitcoin: BTC has risen by 4.37% lately, and the market activity is on the rise too. Animoca is looking to launch a Bitcoin-based metaverse ecosystem token, powered by the Ordinal Protocol. Not really a piece of good news, but MtGox creditors need to wait until October 2024 for the repayment deadline, while the trustees have 142K BTC and 69B Yen in their accounts. Tim Draper is launching a new crypto venture studio, betting big on Bitcoin and blockchain's potential.
​

Ethereum: ETH has risen by 3.97% lately, as the market is waking up. Cosmos-based Canto and Polkador chain Astar will move to Ethereum as Layer-2s, as they need improved scalability between different blockchain networks. ETH Options volume on CME hit an all-time high in August, by 775, to a record $365M. With ETH staking on the rise, at 22% now, concerns about ETH's decentralization and economic security emerged, but a proposed protocol upgrade, combined with user activism and incentives, aims to curb excessive staking.
​
Altcoins and stablecoins: Coinbase layer-2 network, Base, surpassed its previous record in terms of daily transactions, with 1.88M on September 14, compared with 1.41M on August 21. Optimism will distribute the unclaimed OP tokens from the first airdrop to the eligible addresses, directly. Binance's BNB was the only top 10 token to record a 0.12% loss but remained 5% higher than last week. Paypal's PYUSD stablecoin faces slow adoption despite transparency efforts, as they only hold $45M, mostly in reverse repurchase agreements backed by US Treasuries. Venmo users can now use PYUSD. But will they? The DEFI protocol Balancer is under attack again, as the front end got hacked and $238K has already been stolen. Toncoin enters in the top 10 crypto following the Telegram wallet launch. Tether bought $420M worth of Nvidia GPUs, working with the Bitcoin miner Northern Data to rent them out to AI companies. A new DEFI protocol called GammaSwap is live on ARB after 9 months of testing, and they claim that they solved the impermanent loss issue enabling users to short LP tokens from any AMM pool. The whole DEFI trading volume dropped 15.5% in August, and solving the impermanent loss problem will lead to increased profits. So? A Binance exec warned of potential stablecoins delisting in Europe, under regulators' pressure. Tether resumes its USDT loans, despite a previous pledge one year ago to halt the offering.
​
Blockchain games and NFT: Star Atlas, a long-awaited blockchain game, has finally announced the launch of Sage Labs on September 21, where you can extract resources, craft rare items and take part in the Star Atlas economy. Stone Cats were banned from the NFT marketplaces after the SEC charges. Is anyone out there still not playing Golem Overlord? By the way, did everyone get their free Fox NFT from Shapeshift? Wombat Dungeon Masters' season has 3 days left, with MATIC NFTs added to WAX and EOS ones, with more rewards and some new NFT blends. On Splinterlands, the Land 1.5 feature will be online soon, as it is already on the test server, and then we will see some interesting moves on the game market. Believe it or not, Farmville's founder wants to make crypto gaming mainstream.

Good news: The total market capitalization increased by 1.24%, reaching $1.07 trillion. SoftBank, the Japanese holding, is looking to invest in the AI sector, especially OpenAi and its ChatGPT. Also in Japan, the largest investment bank, Nomura, launched a Bitcoin Adoption Fund, to provide exposure to Bitcoin in a secure, regulated manner. Citi expanded its digital asset services, offering tokenized bond trading now. Standard Chartered's Zodia Custody launches a staking service. UK Financial watchdog cracks down on scammy crypto marketing. Boerse Stuttgart Digital, an arm of the Stuttgart Stock Exchange, launched an insured crypto staking service. Blockchain Capital successfully raised $580M for two new crypto funds.
​
Bad news: The big bad wolf, the North Korean Lazarus Group, stole over $3.4B in crypto using simple social engineering over platforms like LinkedIn, starting back in 2007, tricking even serious companies such as Atomic Wallet, Harmony's Horizon Bridge, Coinex Exchange and the recent crypto casino Stake. Hong Kong Authority has warned the public about crypto companies using banking terminology, as they violate the region's banking rules. The Chinese fintech giant Ant Group divested a $100M stake from crypto. to focus on AI. FTX sues SBF's parents for siphoning millions during their time with the exchange. Meanwhile, SBF had his hair release denied by the judges. Stanford University returned to FTX donations worth $5.5M. Australian regulators want to charge Kraken over its margin products. Former BitBoy Ben Armstrong asks for donations to fight lawsuit with approx. $180K received already. It seems that Linear Finance got drained by a hacker who stole its stablecoin liquidity. And messing with the regulators is not a winning battle, as Binance.US trading volume dropped 98% from January 2022 until now. The SEC warned that more crypto exchanges are on their radars, after Coinbase and Binance.
​
Joke of the week: Microsoft.s AI researchers accidentally exposed 36 TB of data, as Wiz Research found out on its GitHub. This included employees' personal computer backups, passwords, secret keys and internal messages, the issues stemmed from the overly permissive access to an Azure account.
​
All the best,
George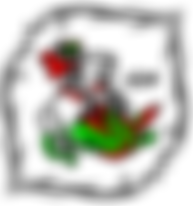 ​
Why not...
​
...have fun and win rewards on my favourite blockchain games (Splinterlands - Hearthstone-like card game) (Mobox - GamiFI NFT platform) (Wombat Dungeon Masters NFT staking on WAX) and (X-Portal - Elrond all in one app, free NFTs, and more).
...get crypto while writing on the Publish0x blog, using the Presearch search engine to maximize your income with PRE tokens. Use Torum instead of Twitter. I am also writing for crypto on Read.cash and Hive.
​
​