Short Story challenge - Day 3
As I promised, this month I will do another writing challenge, this time the focus will be on storytelling, and I will try to immortalize a fragment of life, a short story about something that made me wonder, being that an idea or a peek into a stranger's life. Enjoy!
Brexit Ramblings (09.11.2022)
-I just hope this time someone will apply to get the job, we desperately need staff.
-I know, it is the same everywhere. We are understaffed, and the less we are, the faster we got burnout. The whole thing would crash like a house of cards.
-I wonder if there is any way to get out of this situation.
-It is. Employers paying proper wages is the solution.
-Oh, do not even let me start with this. Look at this financial year. We got a £500 increase on top of our annual wages, and just last month, the food price added £680 to the yearly expenses. I do not know how long can we survive like this.
-Soon we will need to choose between food and heating the house.
-Yeah, already more than 50% of the country is already in this situation.
-Hard times!
-Hard times!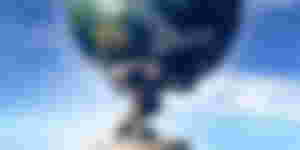 ​