Save the cheerleader, save the world! (or use Hive blockchain instead)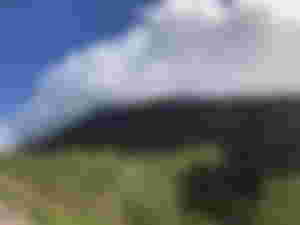 Ben Nevis in the summer - my own photo
I was reading something interesting about activities that we are doing on a daily basis, and how there are activities draining our energy and activities that are recharging us. And how we should balance them, doing energy-draining activities half of the time, and the other half energy-recharging activities. Doing a sort of check on my own ones, it seems that most of the time I am doing energy-draining activities, and just for a small portion of my time, energy-recharging activities. My partner checked too, and while her energy-recharging activities are different, it looks like 90% of her time she is doing kind of energy-draining activities, the same percentage probably being correct for me too. No wonder we are anxious, tired, and complaining about not having enough energy. What about you, what is the percentage of energy-draining activities, 50% how it should be or much more?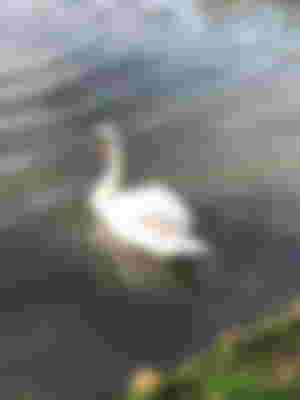 As I like to solve problems sometimes, this reminded me of one of my teenage dreams, setting up a charity to help young geniuses and talented people, get them proper support and education, and in exchange ask them to come up with ideas for some world-class problems, when the charity need to solve them. Or even when they don't. Imagine a collective of more than a hundred or thousand geniuses, coming up with ideas on how to reboot the economy, how to make NHS effective again, or how to solve climate change. What a dream this will be! I did not give up on this plan yet, but I am not there where I can start it either. Who knows, maybe if Hive is going up enough, or the other crypto, I may be ready sometime in the near future. One can only hope! Even if it will start as a local initiative. Keep in mind, that according to some 1996 research, 4 out of 5 geniuses and talented people are not reaching their full development or no development, because they do not have the support needed. Think about it, in general, the school is more interested in making all students reach the average level (hard task indeed in some places) rather than getting talented students great at what they do. If you are clever enough to go through school without studying, this is already seen as a great achievement. But this will work only up to college. Once you reach university and post-university classes, you will realize that there are others like you, but they know how to study, while you do not. And this part is true, that average students working hard will always be better than talented students who do knot know how to study. What are we doing wrong? Then, the family who recognize a talented child, many of them are not paid enough to support the extracurricular activities of that child. They are not trained/taught to deal with a genius or to understand him/her. This is one of the wasted resources that could potentially change the world. And just imagine, how many of these children slip between the holes that our society, education, and current environment create. One of them can change the world as we know it, and hundred, if not thousands of them do not achieve their best, today. Remember what Einstein said: "Everybody is a genius. But if you judge a fish by its ability to climb a tree, it will live its whole life believing that it is stupid." So, the first step is to recognize them, the second is to support them, and the third is to facilitate their learning and training. Recognizing is the easy step, it is enough to do some IQ and ability tests once a year, for every school, even if there is a pilot program starting for example just in Bedfordshire. Once you interpret the results, you can find which ones are way out of charts, and then you need a collective of teachers, psychologists, and such, to contact the parents and give them some pointers on how to deal better with the children, how to support them, and so on. The learning and training, are where the hard work starts. As you need people able to teach them, about the matter that they need the most. Even if this is nuclear physics, nootropics research, or advanced genetics. We may need some festivals, or other kinds of events, where they collaborate with scientists or best performers and tell the world about what they want to achieve. Online seminars, specialized classes, clubs, and internships. The possibilities are endless. Local is good to start, but you can go global, and start to do it in Africa, Eastern Europe, or any other place. A group of geniuses, combining their strengths, can literally save a country from bankruptcy and find an easy way to ensure that everyone has access to water, electricity, or the internet. Endless possibilities. Even relocating to Mars seems now possible, if you reach a big enough number. Do you have anything to add, or any hint on how to make this happen, please tell me in a comment.
And suddenly everything else seems small and irrelevant now. When you dream a dream so big, just thinking about it makes you stop in awe. For the sake of it, I will stop now here. I will let the post about weekly crypto updates for tomorrow.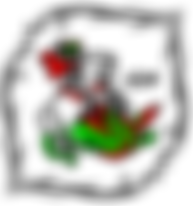 See you again,
George