Only those who dare to fail greatly can ever achieve greatly (weekly crypto updates)
What a week, and just like that, I say it again, what a week! Technical analysis suggested that both BTC and ETH reached their bottom, and now the only way is up. Are we going into a bull market? I guess the next few weeks will give us the answer. El Salvador continues its Bitcoin Saga. Staked Ethereum will be most probable available to withdraw in March. DCG and Gemini are still fighting. What else? Read below: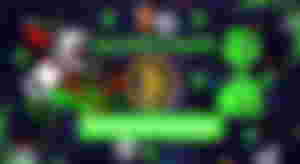 Bitcoin: Bitcoin went over $18K after a nine-day rally, for the first time in a month, 2 days ago, and now it is comfortably sitting at a $20.546 value today. El Salvador passed a new law supporting their long-awaited Volcano Bonds, due to launch in March 2022, but delayed after the BTC value plummeted. They want to raise $1B, half invested into BTC, the other half used to build 'Bitcoin City'. In the Miss Universe pageant, the Salvadorian contestant carried a golden staff with the Bitcoin logo. Marketing at its best. It seems that the possibility of withdrawal will in fact increase the total amount of ETH staked, as the risk will decrease, and liquid staking protocols like LDO and RPL outperformed lately, with 24% and 12% increases.

Ethereum: ETH also went over $1400 2 days ago, and it is currently staying at $1525 today. Ethereum developers plan to launch a testnet for the Shanghai upgrade in February. Once implemented, Shanghai will allow validators to withdraw their funds. The set date is sometime in March. There were also talks about adding Ethereum Virtual Machine Object Format (EOF), but there are concerns that this will delay the Shanghai upgrade.

Altcoins: Elrond with its Maiar platform is working on something interesting, get yourself in there and check yourself for the XPortal Launch. BitDAO is launching their L2 chain called Mantle, and the testnet is already up and running. Is there an airdrop in the future? We will see. Crypto.com delisted USDT from its platform for its Canadian users, as instructed by the Ontario Securities Commission. All the activities will stop on January 31, and the remaining USDT will be exchanged into USDC. The UK is working on a digital English Pound, which will not be used for surveillance, the Economic Secretary to the Treasury Andrew Griffith said. Of course not! Avalanche is set to offer crypto infrastructure via Amazon Web Services (AWS), using their Subnet Deployment service. RobinHood will stop supporting Bitcoin SV (BSV) on its platform. Matic is going to do a hard fork, in order to prevent future spikes in gas fees and address chain reorganizations, on January 17. Please upgrade your node, if you have one. After Vitalik 's supportive tweet and the successful launch of the memecoin Bonk, Solana has almost doubled off its recent lows. Binance admits past problems with their BUSD backing after the blockchain analytics firm ChainArgos suggested that BUSD was often undercollateralized between 2020 and 2021, on three occasions the gap surpassed $1B. Voyager gets initial approval for the $1B Binance.US deal. Venus is still the top lending market on BNB Chain.

Blockchain games and NFTs: Splinterlands published their new roadmap, and I do have an issue with it, as the new reward cards will be soulbound, so no more cards to sell from the daily chests. This is a bit of help for the current whales, and not so much for the new players (who need to help by doing something to make the game more pleasant at the beginning). Talking about failure, Donald Trump NFTs hit a new daily low in trading volume, with just $21K last Sunday. Each of his NFTs was priced at $99, peaked at $995 on secondary markets, and now is down to $215. Apple and Meta (Facebook) competing for the best headset for Metaverse, what can go wrong? Boy, they never learn, isn't it? Elon, can you make a proper headset, please? The Reality Pro headset, a standalone device with a built-in computer, will cost $2-3000. Seems to be better than the Meta, but man, that one is quite expensive! And right now, on Arbitrum, everybody seems to play a game called The Beacon (https://app.thebeacon.gg). There are talks about their Genesis Eggs, which will kickstart the pet breeding economy. We were also told by experts in the field that there are 3 NFT subsectors with great potential beyond basic JPEGs, and these are on-chain credentials enabling on-chain identity systems, NFT bridges, and NFT perpetual.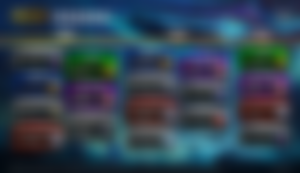 Good news: Everyone is like, Logan Paul retracted his threat to sue Coffeezila. Who is Paul Logan? Is his Cryptozoo project a scam? Meanwhile, somebody quick enough released a game called Real Zoo, borrowing Paul Logan's vision for the Cryptozoo. 800 people will be paid $17M for their losses related to Bitconnect Ponzi. Mastercard launches Artist Accelerator Program in Web3. Four businesses from FTX will be sold soon, and they are Embed, LedgerX, FTX Japan, and FTX Europe. They are relatively independent of FTX US, and they got 117 interested parties wanting to buy them.

Bad news: DCG is under investigation by the Eastern District of New York Dept of Justice and SEC, as they are examining transfers between DCG and its subsidiary Genesis after they suspended withdrawals. Another FTX -Alameda situation? Could be as well. Gemini CEO was asking DCG CEO Barry Silbert to step down, while also mentioning that key personnel in both DCG and Genesis conspired to produce false statements and misrepresentations to Gemini, investors, and the general public. SEC heard about this discussion and joined them, trying to sue them for selling unregistered securities. Gemini terminates the Earn Program. Avraham Eisenberg, the guy behind the Mango Markets attack back in October 2022, is now facing charges from the Commodity Futures Trading Commission (CTFC), being accused of manipulating the DEX, stealing over $110M, and most probably they will look for monetary penalties, restitution of funds and ban on trading crypto. He is arrested and currently in custody. Well, at least he will make some good money from the film rights, isn't he? Nepal's internet providers are now blocking access to crypto sites, as per government instructions. BlockFi, something is happening there too, as it seems that the CEO withdrew $9M in April, and he and the other 4 executives were paid $15M in August, so now they are checked to see if they were pulling money off near the bankruptcy file. But after the company disclosed assets and liabilities ahead of the bankruptcy filing, it seems that no management member had taken out any crypto since October 14th. Andrew Tate, the creator of 'Hustler's University' a platform teaching how to trade crypto, is arrested on suspicion of human trafficking, with some saying that even his website is a scam and a pyramid scheme. I never heard of the guy until Greta Turnberg put him in the right place. SuperRare will be reducing its staff by 30%, quoting over-hiring and aggressive growth. Coinbase is also cutting 950 jobs, 25% of its workforce, as part of the restructuring process. Crypto.com also laid off 20% of its workforce, around 1000 people. FTX Arena is no more, even if the failed exchange paid for the naming right until 2040, as Miami Heat doesn't want to be associated with them. After they got burned with the OneCoin scam, Bulgarian authorities are investigating NexoRussia is working on their CBDC Settlement System, in response to the sanctions that came after the war with Ukraine.

Joke of the week: The FTX joke continues, with FTX Digital Markets spending $40M between January and September, $15M on luxury hotels, $7M on meals and entertainment, $4M on flights, and so on. Some $5B, yeah, five billion, were found in some corner of the FTX office, just joking, but the FTX restructuring team did manage to find and recover over $5B of cash, liquid crypto, and liquid investments. While the former head of engineering at FTX, Nishad Singh, seek a cooperation deal with the authorities, and our favorite 'friend' SBF, started a Substack account, where you can even tip him if you want to help a poor billionaire. Donations are welcome. Basically, he said nothing new, just that it is everybody's fault but his.
​
All the best,
George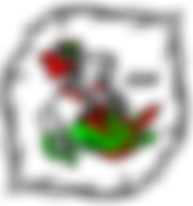 Why not...
...have fun and win rewards on my favorite blockchain games (Splinterlands- Hearthstone-like card game) (Mobox - GamiFI NFT platform) (Wombat Dungeon Master - NFT staking game) and (CryptoBrewmaster - Beer factory sim).
...Get ETH while writing on Publish0x blog, using Presearch search engine to maximize your income with PRE tokens. Use Torum instead of Twitter . I am also writing for crypto on Read.cash and Hive.
​