Not enough pylons! (weekly crypto updates)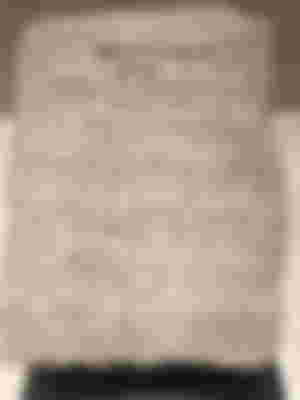 What happened in the past week? Friend.tech is the buzzword right now. OpenSea upsets some of its investors, and Binance US works a way around the USD on and off-ramp struggle. What else? Read below:
​
Bitcoin: Ordinal inscriptions continue to drive Bitcoin Activity, making it for up to 85% of all the BTC activity. Marathon Digital CEO expressed optimism about the SEC approving a spot Bitcoin ETF, with odds better than 50/50.
​
Ethereum: Friend.tech became a massive ETH money machine as NBA players and Twitter personalities joined in, generating over $1M in fees in the past 24 hours. Bitstamp will halt ETH Staking amid US regulatory uncertainty, effective September 25. ARK Invest and 21Shares applied for permission to offer ETH futures ETF. Shibarium, Shiba Inu Layer-2 network, prepares to re-launch with enhanced features.
​
Altcoins and stablecoins: The SEC recommends an appeals court examination for the XRP verdict, and this will be important for the Coinbase and Dragonchain cases. The Reserve Bank of Australia explores Central Bank Digital Currency (CBDC) potential, concluding a pilot study on the feasibility and potential application of a CBDC. Shopify adds support for the decentralized payment protocol Solana Pay. Keep an eye on LDO, AVAX, and YGG, as millions worth of these tokens are scheduled to unlock this week. A critical vulnerability in Balancer DEX leads to a $100M withdrawal rush. Bitcoin Labs invested in the tokenization protocol Pendle Finance. Circle's USDC expands to 6 new blockchains via the Noble network (Polygon PoS, Base, Polkadot, NEAR, Optimism, and Cosmos).
​
Blockchain games and NFT: OpenSea officially ended the enforcement of creator royalties on its platform, after Blur did it first on its platform. Blur holds a dominant position now among all the ETH-based NFT marketplaces, with 60% of the trading volumes. Mark Cuban (OpenSea investor) and Yuga Labs criticized the platform decision. Former OpenSea Head of Product sentenced to three months in jail for insider NFT trading, fraud, and money laundering. He gained around $50K using insider knowledge, and now he is doing 3 months in prison and he lost equity in the company, worth millions. Greed is not good! Is anyone out there still not playing Golem Overlord? By the way, did everyone get their free Fox NFT from Shapeshift? Wombat Dungeon Masters' started 2 days ago, with MATIC NFTs added to WAX and EOS ones, with more rewards and some new NFT blends. On Splinterlands, the Land 1.5 feature will be online soon, and then we will see some interesting moves on the game market. NFT platform Recur shuts down despite a $50M raise and big-name partnerships like Hello Kitty and Nickelodeon. DEFI protocols Exaclty and Harbor were both hacked in two separate attacks, with 4323 ETH stolen. According to TRM Labs, hackers linked to North Korea managed to steal at least $200M so far in 2023.
​
Good news: Coinbase acquired a minority stake in Circle, the USDC issuer. EDX Markets exchange, supported by Wall Street entities like Citadel and Charles Schwab, announced a collaboration with Anchorage Digital, aiming to provide custody services. Binance.us partnered with MoonPay to bypass dollar transaction challenges, as they offer both on and off-ramp services. Mastercard and Binance terminated their crypto programs in Argentina, Brazil, Colombia, and Bahrain, effective September 22. FTX enlists Galaxy Digital to manage its $3B in crypto amid bankruptcy.
​
Bad news: Bitget enhances KYC requirements to align with regulatory mandates. The SEC cracks down on Titan Global for misleading crypto performance claims, after they advertised up to 2700% performance per year, based on the initial 3 weeks of activity, as they assumed this would persist throughout the year. As it was not enough that they declared bankruptcy and kept its clients crypto, now BlockFi's third-party vendor, Kroll, confirmed that an unauthorized party gained access to a portion of its client data, certain BlockFi clients' data housed on its platform, but no password was stored in there. And they were not the only ones, as Friend.Tech announced a user repository data leak, linking Twitter names and their wallet addresses. Federal Court upheld the authority of the US Treasury to impose sanctions on the crypto mixer Tornado Cash, dismissing a legal challenge from its users. FBI seized over $1.7M in crypto assets between March and July this year. SBF pleads not guilty to narrowed charges, as he struggles in jail.
​
Joke of the week: 88% is the magic number, the percentage of Bitcoin speculators that are dealing with substantial losses, specifically the people holding into Bitcoin for 155 days or less, after the last price drop.
​
All the best,
George
​
Why not...
​
...have fun and win rewards on my favorite blockchain games (Splinterlands - Hearthstone-like card game) (Mobox - GamiFI NFT platform) (Wombat Dungeon Masters NFT staking on WAX) and (X-Portal - Elrond all in one app, free NFTs, and more).
...get crypto while writing on Publish0x blog, using Presearch search engine to maximize your income with PRE tokens. Use Torum instead of Twitter. I am also writing for crypto on Read.cash and Hive.
​