I have much more to do, to be satisfied where I am now! (weekly crypto updates)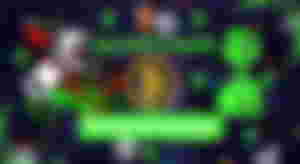 What happened in the past week? The SEC started to target NFTs. Binance has a crypto-to-bank solution for South America. Base blockchain is getting bigger. What else? Read below:
​
Bitcoin: Bloomberg analysts revised their predictions, hinting at a 75% chance of SEC approving a spot BTC ETF by the year-end. As for now, the Robinhood wallet is identified as a major holder of ETH ($2.54B) and BTC ($3.3B). Right now BTC is 25.949 USD, +0.32% in the last 24 hours.
​
Ethereum: Base volume was dominated by Friend.tech, but now we have DEXs like BaseSwap and Alien Base gaining traction. In the last 30 days, Base's revenue ($3.63M) outpaced both Arbitrum ($3.54M) and Polygon ($1.59M). Even PankakeSwap joined Base this week. Uniswap dodged legal bullet as judge dismisses lawsuit over scam tokens. OnlyFans' parent company faces losses after investing in ETH in 2022. Right now ETH is 1.634 USD, -0.13% in the last 24 hours.
​
Altcoins and stablecoins: Shibarium reopens bridge withdrawals, easing community concerns, after a temporary suspension due to scalability issues. August sees a decline in total assets under management and trading volumes. Swift collaboration with Chainlink leads to seamless tokenized asset transfers across multiple blockchains. PYUSD, the PayPal-backed stablecoin, is having difficulties being adopted, despite being set to be listed on Coinbase. Balancer exploited for almost $1M after discovering a vulnerability on August 22. StarkWare restored access after locking $550K of funds from outdated wallets.
​
Blockchain games and NFT: The SEC brings the first-ever NFT-related enforcement action against LA-based firm Impact Theory, for conducting an unregistered offering of crypto-asset securities in the form of NFTs, raising $30M between October and December 2021. Is anyone out there still not playing Golem Overlord? By the way, did everyone get their free Fox NFT from Shapeshift? Wombat Dungeon Masters' season has 20 days left, with MATIC NFTs added to WAX and EOS ones, with more rewards and some new NFT blends. On Splinterlands, the Land 1.5 feature will be online soon, and then we will see some interesting moves on the game market. It seems that 3 former team members stole 16 trillion $PEPE, worth $15M. Zora's combination of protocol rewards and Zora network creates 2 distinct NFT revenue streams for them, regardless of which chain the NFT is minted on. DCG and Genesis reached an agreement on creditors' claims.
​
Good news: JP Morgan analysts forecasted a stabilization of the crypto market. Should we believe them? The first lesson I learned in trade was that whoever is telling you that they can predict the market is usually wrong or lying on purpose. Binance announced the launch of the 'SEND CASH' feature for seamless crypto-to-bank transfers in Latin America. The service is available in Colombia, Honduras, Guatemala, Argentina, Costa Rica, Paraguay, the Dominican Republic, Panama, and Mexico. BlockFi is a step closer to bringing the money back to its customers, after the latest bankruptcy notice. One good thing, but also, at the same time, Binance decided to discontinue BUSD services, urging users to shift to alternative stablecoins. Binance's investigative team had time to hunt and find key ISIS members in Tajikistan and Turkey too. Oman ramps up crypto investments to become a digital hub in the Middle East.
​
Bad news: The US crypto tax, even while it is still in its preliminary stage, sparked debate within the crypto industry, as the draft stipulates that brokers facilitating the sale and exchange of cryptocurrencies (exchanges) must report specific transactions and even decentralized projects may need to align to these obligations. The proposal is open for public comment until October 30. The Indian Prime Minister Modi advocates for a global crypto framework at the G20 summit. DOJ seeks to exclude the 7 SBFs' proposed expert witnesses in the upcoming FTX trial, as they also challenged the claims made by SBF over inadequate prison tech access, preparing his defense. BitBoy Ben Armstrong faces controversy and removal from own company amid allegations of drug misuse.
​
Joke of the week: The fun and the circus related to the SEC continues after the US Court of Appeals ruled that the SEC must review Greyscale Investments Bitcoin ETF Proposal application, as its rejection was arbitrary and capricious. (Coinbase stock surged 15% after the news.) They even went after an NFT offering enforcement action, the first-ever try until now. In response to that, the SEC extended the review period for seven Spot BTC ETF proposals to October. dYdX founder advised crypto builders to focus outside the US market. The boulder is rolling down.
​
All the best,
George
​
Why not...
​
...have fun and win rewards on my favorite blockchain games (Splinterlands - Hearthstone-like card game) (Mobox - GamiFI NFT platform) (Wombat Dungeon Masters NFT staking on WAX) and (X-Portal - Elrond all in one app, free NFTs, and more).
...get crypto while writing on Publish0x blog, using Presearch search engine to maximize your income with PRE tokens. Use Torum instead of Twitter. I am also writing for crypto on Read.cash and Hive.
​
​