He who regrets the past loses the present and risks the future! (weekly crypto updates)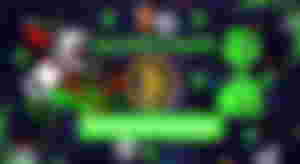 What happened in the past week? ETFs, both BTC and ETH, are we still waiting for it? It was even a rumour of some mystical XRP ETF, proven to be false. Hong Kong is making some power moves to become a crypto hub. Tether decided to become a BTC miner. What else? Read below:
​
Bitcoin: Bitcoin mining revenue reached a yearly high, some thinking this is related to the potential US BTC EFTs being close to being approved. But, let's be serious, they have been close to being approved for the last 4 years. In Hong Kong this time, you can qualify for an investment visa buying Bitcoin. The country's pro-crypto policies align with Hong Kong's goal to become a crypto and web3 hub in Asia. The Bitcoin Open Interest spiked by 27% in October, signalling a bull market. Tether (USDT) wants to become a major BTC mining player, planning to use half a billion to become a mega miner, with their aim to control 1% of the BTC's hashrate power. In a shocking move (no, not really), the SEC delayed once again its decisions about the BTC ETF. In Argentina, Javier Milei, a Bitcoin supporter has been elected president, and he seems to be a pro-free market, slamming the central bank and even thinking of replacing the peso with the dollar. Interesting times!
​
Ethereum: CBO Digital, a US-regulated exchange, will launch margin futures trading for ETH and BTC in January 2024. Decentralized exchange Vertex will run its liquidity bootstrapping auction on Arbitrum, with 368% APY in LP rewards and additional VRTX. In a similar way to the Bitcoin story, the SEC postponed its ruling on another crypto ETF application, this time for a proposed ETH futures ETF. BlackRock formally applied to the SEC for a Spot ETH ETF. Liquid staking tokens (LST)-backed stablecoins are emerging as a new model, with tokens like Lido's stETH being used as collateral. The main advantage is that you can use stablecoins while still receiving yield from the ETH position.
​
​
Altcoins and stablecoins: JPMorgan launches programmable payments on JPM Coin, meanwhile they were also saying that no huge bags of new money will flood into funds, and recent legal wins like Ripple will not make the regulators back off. XRP got a temporary boost as some fake news about an XRP ETF came up. On top of that, Ripple CEO, Brad, said that he believes that the SEC lost sight of its mission to protect investors. Apollo Global also is working on some blockchain proof-of-concept projects. Australian tax authority is laying down the law for crypto profits, with almost everything, wrapping, unwrapping, swapping and so on, triggering capital gain taxes. Singapore is giving the green light for Paxos, allowing them to operate under Singapore's Payment Services Act, pending full approval. Certik, the security firm, found a vulnerability in Solana's new Saga phone, but Solana said that the problem is disabled by default. Solana (SOL) surged lately, despite the $1.162B in tokens held by FTX. Sounds sketchy! NEO is back to life, announcing the development of an EVM-Compatible, MEV-free sidechain. Polygon gas fees spiked as users rushed to mint tokens inspired by Bitcoin's Ordinals. Check online to learn about PoH (proof of history), you need to know about it! We even had a bit of drama, with Worldcoin taking a dive after Sam Altman, its CEO, resigned. Altcoin rallies have been happening in South Korea lately. YFY token seems to be under attack, with dYdX DEX being forced to use its insurance fund to cover more than $9M in losses, while it only has $13.5M remaining in its insurance fund. OKX exchange announced the launch of its own layer2 blockchain, X1, based on Polygon.
​
Blockchain games and NFT: The NFT marketplace trade volumes are up by 87%. BAYC are +53% up, accounting for more than 21% of the sales. Disney is partnering to launch a platform featuring tokenized versions of its characters, and soon we will have digital pins of them, from Mickey to Vader. Is anyone out there still not playing Golem Overlord? Wombat Dungeon Masters' current season is just starting. On Splinterlands, the Land 1.5 feature will be available in November, now that the Rebellion presale ended. The founder of a Mutant Ape Planet NFT collection has pleaded guilty to defrauding holders out of millions in the first criminal conviction involving an NFT rug pull scheme. PSG, the football team, teamed up with Blvck Paris to drop a collection of digital and physical items, with its NFTs being auctioned for $50 before the physical merchandise is sold.
​
Good news: CME option volumes reach new highs, in a 73.5% surge, as the institutional interest increases. October saw a robust +19% surge in total crypto market cap, hitting $1.28 trillion, the second-highest monthly increase since January this year. The Fear and Greed Index shifted from Neutral (42.16) to Greed (71.86). A major South Korean pension fund bought $20M of Coinbase stock. BlockFi wallet withdrawal window closes on December 31, check them out. Crypto.com received a crypto license in Dubai. Upbit got the most significant increase in market share among centralized exchanges, managing 9.16% of the trading volume in October
​
Bad news: Poloniex lost $114M in a hot wallet hack. What is strange is that the hacker used some of the funds to buy Tron's TRX, pushing the price up by 25%. Justin, is that you? Raft stablecoin went down from $1 to $0.11, but then, the hacker seemed to have sent all the ETH to the wrong address, managing to lose all the tokens. FTX is suing ByBit, accusing them of sketchy withdrawals right before the bankruptcy. They did not dare, you may think. ByByit said that they took what they were owed, nothing more. India's supreme court rejected the proposed crypto trading regulations. We are not there yet, in India. Singapore's court-ordered Hodlnaut liquidation. A fake Skype app injected malicious code to steal crypto, a weak after a similar Ledger app made it to the official Microsoft store. More than $200K in crypto were stolen. The managing director of the International Monetary Fund suggested that CBDC may replace cash in the future. We are aware and ready to fight it, Sir!
​
Joke of the week: But the word of the day is coin-mixers. Swan Bitcoin announced new limits on users who use coin mixers, saying that they may even face termination, as there is pressure from banking partners responding to upcoming regulations. Some were crying wolf on the preemptive crackdown. We had even a group of Tornado Cash users appealing the government's decision to ban coin mixers, arguing that the Treasury overstepped its authority by blocking a decentralized smart contract. But appeals can take years to go through.
​
All the best,
George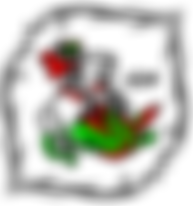 ​
Why not...
...have fun and win rewards on my favourite blockchain games (Splinterlands - Hearthstone-like card game) (Mobox - GamiFI NFT platform) (Wombat Dungeon Masters NFT staking on WAX) and (X-Portal - Elrond all in one app, free NFTs, and more).
...get crypto while writing on the Publish0x blog, using the Presearch search engine to maximize your income with PRE tokens. Use Torum instead of Twitter. I am also writing for crypto on Read.cash and Hive.
​
​
​
​