Fall seven times and stand up eight! (weekly crypto updates)
​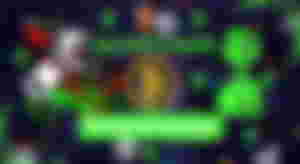 What happened in the past week? Coinbase and Base make some noise. A lot of stuff happening in the stablecoins world - see Paypal, Maker, and Circle's latest moves in the market. Meta is a joke. What else? Read below:
​
Bitcoin: BTC held by long-term hodlers reaches record high amid low volatility. Bitcoin Volatility Index hits an all-time low. The world longest running BTC exchange, Bitstamp, wants to raise funds in a process that started in June, via Galaxy Digital Holdings' advice, to introduce derivatives trading in Europe and grow its presence in Asia and UK, as they dropped trading in SOL, SAND, NEAR, MATIC, MANA, AXS and CHZ for the US users. Galaxy Digital CEO is thinking that we would have a Spot Bitcoin ETF in less than 6 months.
​
Ethereum: Coinbase Ventures invested in Ethereum Liquid Staking protocol Rocket Pool. The asset management firm Valkyrie filed to convert its Bitcoin ETF into a BTC and ETH Strategy ETF on October 3.
​
Altcoins and stablecoins: Aptos Labs partnered with Microsoft OpenAI, and the price for Aptos (APT) increased by 10% in the last 24 hours. Coinbase's Layer-2 Base launched its mainnet, and it surpassed over 100K active users this week, as they just integrated Chainlink price feeds. Rumor has it that Curve will soon expand to BNB Chain after Binance Labs invested $5M in CRV tokens after its latest exploit. Discount price, of course! Is Worldcoin a scam, one would wonder, after their offices were raided in a few countries like Argentina and Kenya, to investigate its privacy practices. Maker DAO introduced Spark Protocol, to increase DAI yields, but all the VPN users are restricted from access. Despite its efforts, Maker DAO only holds 3% of the market share. Paypal launched PYUSD, its own stablecoin, backed by US dollars and short-term US Treasuries. Circle, the ones with USDC, created a $1B reserve to handle growing competition from non-crypto firms (see Paypal stablecoin).
​
Blockchain games and NFTs: Did you notice the daily WOO airdrop? I was wondering where I keep getting them. Is anyone out there still not playing Golem Overlord? By the way, did everyone get their free Fox NFT from Shapeshift? Wombat Dungeon Masters' started 2 days ago, with MATIC NFTs added to WAX and EOS ones, with more rewards and some new NFT blends. On Splinterlands finally, we got a Modern format with no bots, and it seems incredible, other than that, the Land 1.5 upgrade will be available soon, and then the real deal starts. I need more DEC tokens. Yoots NFT project will migrate from Polygon to ETH Mainnet. But why?
​
Good news: Solana's $1000 Saga phone will now be sold at $400, to get wider adoption. One does not pay a hundred bucks just because a phone has a wallet. Seems that we will be able to withdraw our funds from BlockFi in the next few weeks, but the fastest option is just 50% of what you got with them. Sucks!
​
Bad news: The SEC plans to appeal in the XRP case, sore loser much? Bittrex will pay $24M to settle with the SEC, I hope they get ready to leave the US after this fine. Talking about this stuff, Revolut will shut down crypto services in the US, starting on September 2. A class action was filed against top VCs promoting FTX fraud, being mentioned names like Temasek, Sequoia Capital, Sino Global, and a few others. Bank of Russia launched the Digital Ruble pilot with 13 local banks. DCG asked nicely if the court can dismiss Gemini's lawsuit.
​
Joke of the week: Meta lost $21B in almost 18 months, but Zuck said that he is fully committed. He would have done better just by buying BTC and keeping it, with no extra effort.
​
All the best,
George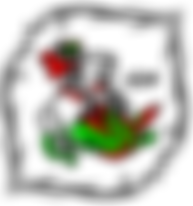 ​
Why not...
​
...have fun and win rewards on my favorite blockchain games (Splinterlands - Hearthstone-like card game) (Mobox - GamiFI NFT platform) (Wombat Dungeon Masters NFT staking on WAX) and (X-Portal - Elrond all in one app, free NFTs, and more).
...get crypto while writing on Publish0x blog, using Presearch search engine to maximize your income with PRE tokens. Use Torum instead of Twitter. I am also writing for crypto on Read.cash and Hive.
​
​