All great changes are preceded by chaos! (weekly crypto updates)
What happened in the past week? MakerDAO is creating a new plan for DAI, and Circle is also making a strategy to increase USDC real use cases. Metamask makes it easier to exchange crypto for fiat. What else? Read below:
​
Bitcoin: Cambridge University's updated Bitcoin electricity consumption index reveals lower electricity consumption, 89 TWh, as opposed to 104 TWh estimated 3 years ago. Bitwise withdrew its proposal for a BTC and ETH Market Cap ETF, a month after it applied. Grayscale's GBTC fund grows by $1.17B after a favourable court ruling. Looks like Bitfinex holds Bitcoin on its balance sheet as part of a long-term strategy.
​
Ethereum: Ark Invest and 21Shares seek the SEC approval for the US first Spot ETH ETF. Ethereum co-founder Vitalik Buterin and a group of researchers proposed a privacy-preserving blockchain protocol, exploring the fusion of user anonymity and regulatory compliance within blockchain transactions.
​
Altcoins and stablecoins: MakerDAO co-founder Christensen suggests a Solana-based native chain for their forthcoming Endgame project. They look to grow DAI above the $100B cap within 3 years. In response to that, Vitalik Buterin sold his remaining 500 MakerDAO tokens, earning 353 ETH ($578k). VISA expanded USDC stablecoin settlements on Solana. Circle also launched USDC on Base and Optimism. Coinbase's L2 faced a temporary outage lasting half an hour on Tuesday, no funds were at risk, the team said. PUBG developers announced plans to launch Settlus, a Cosmos-based Layer 1 blockchain for payment settlements in USDC. In the US, the CTFC takes action against DEFI protocols Opyn, ZeroEx and Deridex for failing to register derivatives trading offerings. Binance will delist privacy coins like Monero and Horizen in Belgium.
​
Blockchain games and NFT: Google updated its advertising policy to allow NFT games that do not promote gambling. There is a new game on Cronos, built with Crypto.com, called Loaded Lions: Mane City, a tycoon simulator featuring Web3 NFTs. Is anyone out there still not playing Golem Overlord? By the way, did everyone get their free Fox NFT from Shapeshift? Wombat Dungeon Masters' season has 20 days left, with MATIC NFTs added to WAX and EOS ones, with more rewards and some new NFT blends. On Splinterlands, the Land 1.5 feature will be online soon, and then we will see some interesting moves on the game market. They also will do their next card airdrop on 12.09.23, for the Riftwatchers collection. China's Shandong province planned to grow a Metaverse market to more than $20B by 2025.
​
Good news: Robinhood completed a $606M buyback of seized shares from FTX founder, SBF. Turkey sees increased crypto adoption amidst inflation concerns, as the number of crypto users in the country has risen from 40% to 52% over the last 18 months. Binance's CEO sees an opportunity for Binance to prove its strength, and he says that the company is ahead on regulations. South Korea plans a bill to track and freeze North Korean Crypto Assets funding weapons programs. Major South Korean Hana Bank partnered with BitGo, to launch a digital asset custody firm. The London Stock Exchange Group plans to develop a blockchain-based platform for traditional financial assets. BlockFi lets its customers withdraw from the Main wallet, but the Earn wallet is still suspended. The US Financial Accounting Standards Board has recently approved new rules for the accounting treatment of digital assets, to reflect a fair value. JP Morgan Chase is exploring the idea of creating a blockchain-based digital payment and settlement system but needs a green light from the US regulators. Huobi becomes the second-largest spot crypto exchange by volume.
​
Bad news: FTX Wallet moves $10M in crypto assets to Ethereum amid sell-off concerns. Crypto betting company platform Stake was exploited for 40M in the wallet owned by the company, and Lazarus Group is THE ONE responsible for the attack, according to the FBI. Former MAS Chair and finance minister who called crypto highly risky was elected as Singapore President. The Australian Senate rejected the crypto bill and called for further consultations. The Department of Justice has taken action to freeze the assets of former Celsius CEO, Alex Mashinsky, who is facing now seven charges related to cryptocurrency fraud. He posted a $40M bond and pleaded not guilty in July. The former FTX exec Ryan Salame pleaded guilty and forfeited $1.5B as part of his plea agreement with the DoJ. Crypto investment products' average daily trading reached the lowest level since January 2023.
​
Joke of the week: I would have expected others to do this first, but, surprising me completely, Metamask adds bank and Paypal features to withdraw to fiat, so the joke is on you, the mighty USA, and all the other countries fighting so hard against crypto adoption. This is a major thing, and I am happy to see it. We have 22 crypto billionaires and 88200 crypto millionaires worldwide waiting to bring some money to the bank.
​
All the best,
George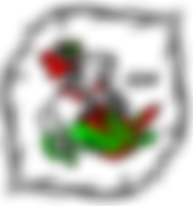 ​
Why not...
​
...have fun and win rewards on my favourite blockchain games (Splinterlands - Hearthstone-like card game) (Mobox - GamiFI NFT platform) (Wombat Dungeon Masters NFT staking on WAX) and (X-Portal - Elrond all in one app, free NFTs, and more).
...get crypto while writing on the Publish0x blog, using the Presearch search engine to maximize your income with PRE tokens. Use Torum instead of Twitter. I am also writing for crypto on Read.cash and Hive.
​