A week to make up your mind, an year to succeed! (weekly crypto updates)
The first week of the year is gone, and it is looking surprisingly good, despite the bear market still being here, at least for another half a year. What did happen lately? Mostly bad things, with DCG getting bankrupt officially, FTX still on the news with their RobinHood shares being seized, and SBF declaring himself not guilty, just inexperienced. What else?
​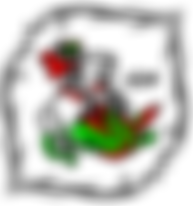 ​
Bitcoin: A Bitcoin Core developer, Luke Dashjr, lost all his BTC to a hack (200 BTC worth $3.6M) after a PGP (Pretty Good Privacy) key was compromised. The irony! Core Scientific shut down all 37.000 miners that it was hosting for Celsius after they failed to pay its power bills. Valkyrie Investments, one of Grayscale's rivals, announced a plan to become the sponsor of the Grayscale Bitcoin Trust (GBTC) fund. What strange days we live!
​
Ethereum: Shanghai update to be released in March, according to the latest news. Ethereum stayed strong above $1200 this week, being 41263 today. We had only $433M inflows in 2022 from institutional investors, the lowest since 2018, and a 95% decrease compared with 2021. This also includes Grayscale Bitcoin Trust and Digital Asset ETPs from 21Shares.
​
Altcoins: Lido overtook MakerDAO as total value locked in the top DEFI rankings with $5.9B, against $5.89B. AAVE is in third place with $3.7B. The weekly net outflow this week reached a 6 month high - $9.5M, mostly due to concerns about the security of the centralized exchange. SushiSwap is planning to deprecate the Kashi lending platform and Miso token launchpad. DefiLlama's new decentralized exchange passes Metamask and Coinbase volume over the past 2 days. Trader Joe's team announced plans to deploy their AMM and Joepegs NFT Marketplace on BNB Chain.
​
Blockchain games and NFTs: Square Enix (the Final Fantasy guys) released one blockchain game called Dragon Quest Monsters Super Light, and they have a few more games ready to release in the near future. I hope so! The COO of virtual sneaker design studio RTFKT had his personal wallet hacked, $173K worth of NFTs were stolen, and only one NFT worth $59 was left in his wallet. The theory is that he provided confidential information to a hacker posing as an Apple representative. China launched a state-sanctioned secondary trading platform for digital assets on New's Year day. Crypto-payment platform Wire is shutting down after they raised $29.1M across 9 rounds of funding in the past few years. Splinterlands seems to do ok with their daily burn on Chaos Legion packs, only 18% of them left for now (and I managed to buy another 100 packs, with 10 extra bonuses, and 110 promo cards added to the pile, thanks to the Winter Quest - every pack bought in the next 4 days is still rewarded with one Arkemis the Bear promo card).
​
Good news: A very successful trader known only as Barry, made $3B trading crypto, being only 30 years old. But despite his money, he is still living with his mum, in a modest house. This is my hero! Crypto theft sees the lowest monthly figure in December, with 'only' $62.2M stolen. Yeah, there is almost no crypto left. 23 largest attacks amounted to 98.5% of the total, with Helios Protocol $15M being the top one.
​
Bad news: The US regulators warned the banks that issuing or holding crypto assets of public networks are ''highly likely to be inconsistent with safe and sound banking practices''. In a fantastic turn of events, SBF pleaded not guilty to eight charges of various financial crimes, saying that he was just inexperienced. He is facing 115 years in prison if convicted. And some pointed out that this could have been much worst, as FTX was getting ready to offer individual retirement accounts to their American customers. The US department of justice seized the $450m worth of RobinHood shares from FTX, with BlockFi being one of their claimants. Paul Logan wants to sue Coffeezilla after he claimed that Logan is scamming his audience with the crypto-gaming project called CryptoZoo. The SEC filed a limited objection to Binance proposed takeover of bankrupt crypto lender Voyager Digital, in exchange for $1B. And some bad news regarding Celsius, the US bankruptcy judge Martin Glenn ruled that digital assets deposited in Celsius Earn program belong to the bankrupt company estate and not to individual users, so the estate can sell the $18M worth of stablecoins in order to fund administrative expenses. New York's attorney general is looking to sue ex-Celsius boss, Alex Mashinsky, for fraud. China announced in a scientific paper that they have been able to crack encryption using quantum computing. While some thought about it, the possibility that this is a hoax is quite high, as no country will publicly admit their advantage, the fact that they can crack banking and mobile phone encryption. For the third time, the US Justice Department arrested and filed criminal charges against Aurelien Michel, as he rug-pulled his NFT project. Hackers seem to have stolen 235M Twitter users' personal information, such as email addresses, Twitter handles, and follower counts and security experts believe that the high profile accounts with .eth in the name and similar will be targeted. Italy approved a 26% tax on capital gains on crypto trading over 2000 euros. They previously approved a Market in Crypto Assets (MiCA) bill in October 2022. French central banker is also looking to tighten the grip on companies providing crypto-services. Coinbase was fined $50M by the New York Dept of Financial Services after it failed to scale its compliance program, with an additional $50M required to be invested. Silvergate reveals massive $8.1B withdrawals from September to the end of the year.
​
Joke of the week: Cameron Winklevoss, one of the Gemini twins, wrote an open letter to Barry Silbert, DCG CEO, quoting bad faith and stall tactics in a dispute over $900M in locked funds, as they halted withdrawals in November, amid FTX downfall. It seems that DCG also owes $1.675B to Genesis, tied to the collapse of 3AC. Soo many bad choices in there. But our CEO Barry said that they never missed an interest payment and the next loan maturity is in May 2023. I believe that DCG and Genesis will probably apply for bankruptcy very soon. A trio of Gemini Earn clients seeking to unlock their frozen assets filed a class action arbitration request against crypto lender Genesis, alleging that it has concealed its insolvency since the summer. A few days later, DCG confirmed that it will close down HQ, its wealth management division with an additional 30% layoff of its staff due to the FTX issue.
​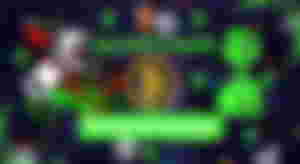 All the best,
George
Why not...
...have fun and win rewards on my favorite blockchain games (Splinterlands- Hearthstone-like card game) (Mobox - GamiFI NFT platform) (Wombat Dungeon Master - NFT staking game) and (CryptoBrewmaster_ - Beer factory sim)._
_...Get ETH while writing on Publish0x blog, using Presearch search engine to maximize your income with PRE tokens. Use Torum instead of Twitter . I am also writing for crypto on __Read.cash _and Hive.