Free Crypto Challenge 2022
I learned about crypto faucet back in 2018 and I did sign up for Cointiply and Coinpot. But at some point I stopped claiming from those faucets because I was naive and thought it's not important.
Fast foward to 2021 crypto is becoming more popular because of lockdown and people were trying to make money online. Crypto like Dogecoin and Shiba Inu made a lot of millionaires.
At that time I became interested to learn more about crypto and how it works.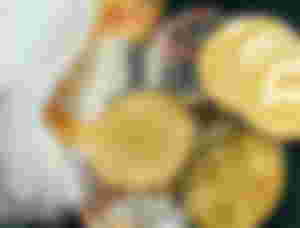 In 2018 I didn't even know how to create a wallet and just following other people in claiming from faucets. So I logged in back to my Coinpot account and at that time they were already giving noticed that they were closing the website and instructed to withdraw any coins left we have in there.
At this point I'm still clueless on how to withdraw the coins.
I did researched about how to create and withdraw coins to wallet but I found it is a bit complex and I thought I am not gonna make much through these faucets.
I wanted to withdraw the coins from Coinpot so I searched how to and managed to withdraw $1 usd worth of Dash.
Yeah it's 2021 and I have $1 usd Dash from the faucet claim I did back in 2018 wow. I was so proud of myself that I managed to create my first Dash wallet after figuring out how to do it even though I'm still a bit clueless of what I just did like writing down seedphrase, copying address and sending it to the wallet.
My balance in Cointiply was not enough to be withdrawn so I let it be and continue to claim from faucet again.
After that I was keen to learn more about crypto because it's never too late to learn than repeating the same mistake I did in 2018 where I just stopped learning and forgot about it.
I spent time to figure out how to create wallets, where to buy crypto and a lot more that was beyond my knowledge. It's making me more curious and I tried a lot of things in the crypto space including buying shit coins and yes I was rugged pulled a lot of times that it makes me really careful on where to invest my money now.
Okay back to the faucet story, well after I recovered my Cointiply account I didn't do much just claiming from faucet and watching ptc ads every other day whenever I feel like to do it. On May 2022 I managed to withdrew $3 usd from the coins accumulated since 2018 lol.
I was busy finding the next Dogecoin and wasting my money buying altcoins, umm not really wasting I think of it as a learning process.
And now in 2022, I feel like l've learned a lot about the crypto space even though I haven't made a lot yet but I started to build my portfolio for the future.
It's bear market season and I read somewhere in a chat that they were accumulating coins from website that give crypto as a reward and they were making as much as $100 usd per month. So I was thinking maybe I should give it a try and see how much I can earn so I can grow my portfolio for free instead of buying it with my money.
And it's not entirely free because you spend your free time to do it just like you spend time to do your job. But you trade your time to get something in return anyway. I'm curious how much I can make from multiple websites and take this as a challenge.
I started to do this religiously last month (June) and on my next post I will show how much I've earned doing this. Stay tuned!