Smothered Turkey Wings
This Smothered Turkey Wings recipe is classic comfort food that is sure to satisfy. Smothered turkey wings with silky turkey wing gravy are perfect for Sunday dinner, a holiday meal, or any time you're craving a Southern style meal.
Suitable for gluten free diets.  Post includes Weight Watchers points.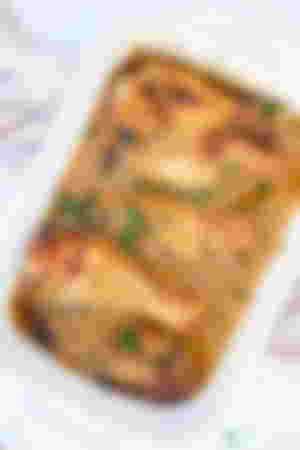 Smothered turkey wings and gravy is nothing like your favorite chicken wing recipes. It's way better!
Outrageously large turkey wings are generously seasoned with a blend of spices, baked, and smothered with a silky gravy for a heartwarming meal that's perfect for a large gathering and makes a great Thanksgiving dinner substitute when you don't want to roast a whole turkey. 
These southern turkey wings cook low and slow until they are juicy and tender, then smothered in a rich gravy that's also delicious served over mashed potatoes and dressing.
Festive food doesn't have to be difficult, and this recipe is simple to prepare. Just like my Smothered Cabbage and Smothered Green Beans.
Smothered turkey wings are tender and flavorful with sliced onions and bell peppers. And when smothered in a homemade gravy is rich, flavorful, and absolutely delicious. Yeap, this will quickly become one of your favorite turkey recipes.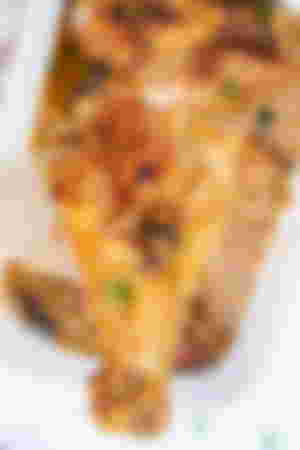 WHY MAKE THIS RECIPE
It's Southern soul food – This smothered turkey wings recipe is rich, flavorful, down-home cooking with Southern roots. 

Affordable – Turkey wings are super affordable, so you can get a tasty meal without breaking the bank. 

Perfect for Large or Small Gatherings – This recipe is perfect for an intimate gathering when you don't want to roast a whole turkey but can easily be scaled to feed a crowd.  
Turkey Wings – Turkey wings are pretty large. Remove the wing tips and split them into flats and drums.

Oil – Use your favorite light, neutral-flavored oil. 

Butter – Adding butter to the gravy adds a nice flavor. 

Wing Seasoning – Combine the smoked paprika, garlic powder, onion powder, Italian seasoning, cajun/creole seasoning, and black pepper.

Garlic – Freshly minced garlic adds an aromatic, earthy flavor. 

Creole Seasoning – Use my recipe for creole seasoning or use a store-bought blend. 

Onion – add sliced yellow onion to the wings and the gravy. 

Bell Pepper – I used sliced green bell pepper, but you can use any color of pepper. 

Cornstarch – To thicken the gravy. You can substitute all-purpose flour.

Chicken Broth – Use low-sodium chicken stock for better control over the dish's saltiness.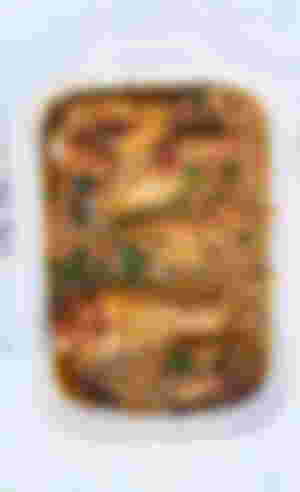 HOW TO MAKE SMOTHERED TURKEY WINGS
Get the complete ingredients list and instructions from the recipe card below.
Preheat the oven to 350 degrees F / 180 degrees C. Wash and pat the wings dry with paper towels.

In a large mixing bowl, combine olive oil and spices and pour over the turkey wings. Mix to coat the wings with seasoning and place them on a baking tray. 

Top the turkey wings with slices of onion and bell pepper and cover with foil.  

Place the turkey wings in the oven and bake for 90 minutes.

Remove wings from the oven, allow to rest, and reserve pan drippings to use in the gravy.

To make the gravy, heat oil and butter in a skillet, add sliced onion, and sauté for about 7 minutes or until the onions are tender.

Stir in the minced garlic and creole seasoning and cook until fragrant for 1 minute.

Add in the cornstarch, whisking constantly while cooking for 2-3 minutes, and it changes to a rich toffee color.

Next, stir in about a third of the pan drippings and the chicken broth. Scrape the bottom of the skillet so the cornstarch and brown bits get combined into the liquid.

Reduce the heat and simmer the gravy for about 3-4 minutes until it thickens (it will thicken even more in the oven).

Taste and adjust seasonings as needed, then pour the gravy over the turkey wings. 

Put back in the oven uncovered for 30-35 minutes, or until the wings have reached an internal temperature of 165 degrees F / 74 degrees C.
Note: Always check for doneness with a meat thermometer. The internal temperature should be 165 degrees F / 74 degrees C when inserted into the thickest part of the turkey.
If you buy turkey wings that are whole, remove the wing tips and cut the wings into flats and drums. You can ask your local butcher to cut whole wings into sections.  

Turkey wings can vary in size, but you want approximately two wing sections per guest. 

Reserve the wing tips and add them to soup for lots of flavors. 

Pat dry with paper towels before seasoning. 

Select a baking dish or large roasting pan that is big enough to hold the wings in a single layer. 

Don't forget to cover it with aluminum foil. 

Larger wings may need to cook longer, so adjust the cooking time accordingly.

Cook turkey wings until the meat falls off the bone.

Don't be intimidated by the homemade gravy. It's a simple process with much more flavor than store-bought gravy.  

Skim the fat off the pan drippings before adding it to the gravy.

For extra creamy gravy, stir in a bit of heavy cream.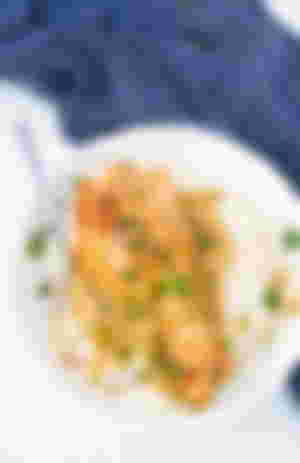 DELICIOUS VARIATIONS
Swap The Seasoning – The cajun/creole seasoning blend gives these smothered turkey wings a bit of heat. Use your favorite seasoning blend to get the taste you love. 

Add Mushrooms – Add sliced mushrooms to the gravy for even more flavor.

Use Chicken – This same recipe can be made with chicken wings, chicken thighs or even chicken breasts. Adjust the cooking time accordingly.

Make It A Meal – Serve over rice or mashed potatoes and add your favorite southern-style sides to make this a full meal.
Prep Ahead – Bake the wings and prepare the gravy ahead of time. Combine and finish baking just before serving. 

Store – Leftover smothered turkey wings can be stored in an airtight container in the fridge for up to 4 days. 

Freeze – Freeze for up to 3 months and then thaw overnight in the fridge. 

Reheat – Place in an oven-proof dish and cover with foil. Bake at 350 degrees F / 180 degrees C until heated through.