Instant Pot Lobster Tail
This Instant Pot Lobster Tail recipe gives you a gourmet five-star quality meal at home in just minutes. Making succulent lobster tail in Instant Pot is so quick and simple, and it turns out perfect every time. 
Suitable for gluten free, keto, low carb, and Paleo diets. Post includes Weight Watchers points.
This Instant Pot Lobster recipe is the perfect romantic dinner or a special occasion meal, and cooking Lobster Tail in Instant Pot couldn't be easier.
Lobster tails are less expensive than whole lobster, and using the Instant Pot is a great way to get started if you are new to cooking lobster.
Instant Pot Lobster is pressure cooked to perfection so the meat will be succulent, tender, and juicy.
It's a fast and healthy way to prepare lobster tail, and the garlic butter sauce gives the lobster meat a great flavor. 
Yep, cooking Lobster Tail in Instant Pot is so easy, you can make an elegant, yet simple seafood dinner at home whenever the mood strikes.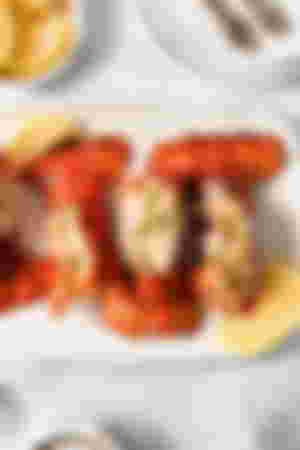 And you want to know the best part? Everyone will think you worked really hard to create this meal, so whether you tell them how easy it is to make Instant Pot lobster tails or not is up to you! #instantpotforthewin
WHY MAKE THIS RECIPE
It's Foolproof! – Follow the timing and release the pressure as soon as they have reached 2 minutes, and you will cook lobster tails Instant Pot perfectly every time.  

It's Gourmet – This Instant Pot lobster recipe lets you enjoy a restaurant quality meal at home for a fraction of the cost. 

It's Succulent – You've never had lobster meat that was so tender and flavorful. 
Lobster Tails – Look for tails approximately 3-4 ounces each. You may find fresh lobster tails from the fishmonger, but they are most often found in the freezer section with other frozen fish or near the seafood counter. Use cold water lobster like Maine Lobster, or warm water lobster like rock lobster.

Olive Oil – Or any light, neutral-flavored oil.  

Butter – Melted butter to combine with seasonings. You can control the saltiness with unsalted butter, but feel free to use salted butter if that's what you have on hand. 

Paprika – A touch of sweet smoked paprika provides color and a slightly smoky flavor. You can use regular paprika if preferred. 

Lemon Juice – Freshly squeezed lemon juice has so much flavor and is always preferred to bottled lemon juice.

Garlic – Freshly minced garlic is aromatic and flavorful, but garlic powder can be substituted in a pinch.  

Salt and Pepper – Season with kosher salt and fresh ground black pepper. Add less salt if using salted butter. 

Fresh Herbs – Garnish with chopped fresh parsley or thyme to add color and brightness.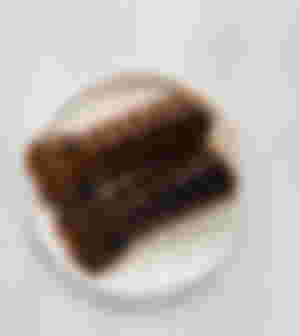 HOW TO COOK LOBSTER TAIL IN INSTANT POT
Get the complete ingredients list and instructions from the recipe card below.
Use sharp kitchen shears to butterfly the lobster tail by cutting down the middle of the top shell. Pry open the shell, lift out the meat, and place it on top. The meat will still be connected at the fan shaped end of the tail. 

Mix together olive oil, melted butter, smoked paprika, lemon juice, and minced garlic in a small bowl, then brush the garlic butter mixture onto the lobster tail meat. Season with salt and pepper.  

Place a trivet into the bottom of the Instant Pot, add the water, and set lobster tails directly onto the trivet.

Put the lid on the Instant Pot, and turn the valve to the sealing position. Set to manual pressure / high pressure for 2 minutes.

When done, perform a quick pressure release and carefully remove the lobster tails. 

Top with chopped parsley or thyme and serve with melted butter.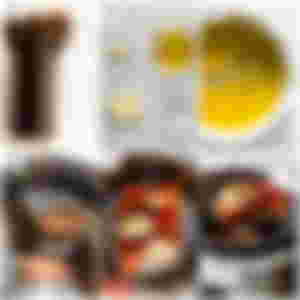 Note: It's important to check your food for doneness using a meat thermometer. The internal temperature should be at least 140 degrees F / 60 degrees C when inserted into the thickest part of the lobster tail. 
HOW TO BUTTERFLY LOBSTER TAILS
First, place the lobster tail flat on a cutting board. Beginning at the end of the tail, use sharp kitchen shears to cut through just the top layer of the lobster shell, leaving the meat intact.  

Then spread the two halves of the shell open and gently lift the lobster meat out while keeping it connected at the very tip of the tail. 

Lay the meat on top of the cut opening and allow the shell to come back together and hold the meat in place.

Positioning the lobster meat on top of the shell allows it to cook evenly.
Sharp kitchen shears are easier to use than a knife for cutting lobster shells. 

Only cut the top shell when butterflying the tail and not into the meat. 

Thaw frozen lobster tails completely before cooking. 

Be sure to remove any tomalley (the green stuff) left on the end of the tail. 

Depending on the size of the lobster tail, you may need to adjust the cooking time so it doesn't overcook.

The cooked lobster meat should be opaque and firm. If it is not, attach the lid and allow the lobster tails to sit in the Instant Pot for an additional 5 minutes on the "Keep Warm" setting. 

The cooking time listed does not include time for the instant pot to come up to pressure or for the pressure to release. 

Don't skimp on the butter! Serve plenty of melted garlic butter for dipping. 

For smaller lobster tails, if you are worried about overcooking, adjust your instant pot to low pressure and use the same cooking times. 

This cooking method works well for a lobster tail size of 4 – 12 ounces without making any adjustments. 

Serve with lemon wedges to add a bright, fresh flavor. 

No Instant Pot? No problem! Check out my Air Fryer Lobster Tail post.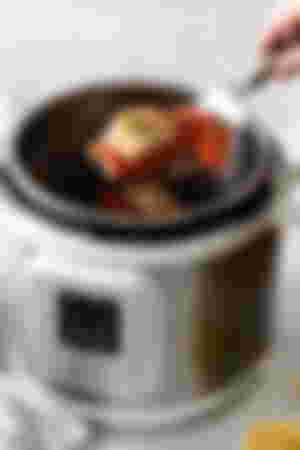 DELICIOUS VARIATIONS
Creole Style – For a zippy creole flavor, add cajun seasoning or blackened seasoning to the melted butter.

Garlic Parmesan – Add parmesan cheese to the garlic butter mixture for a nutty, cheesy flavor. 

Add Your Favorite Herbs – You can season these Lobster Tails with almost any herbs or seasonings. 

Use Stock – Add a little extra flavor by using seafood stock or chicken stock in the Instant Pot instead of water. 

Add Wine – Add a splash of white wine to the Instant Pot for even more flavor. 
Prep Ahead – Thaw frozen lobster tails before cooking. 

Store – Leftover lobster tail meat is best eaten immediately but can be stored in the fridge for 2-3 days.

Freeze – Remove leftover lobster meat from the shells and wrap tightly with plastic wrap. Freeze for up to 3 months and defrost overnight in the fridge.