Beef Tenderloin Air Fryer
This delectable beef tenderloin air fryer recipe is an ideal main dish for holidays or special occasions. Perfectly seasoned air fryer beef tenderloin turns out flavorful, tender, and ready in minutes.
Suitable for low carb and gluten free diets.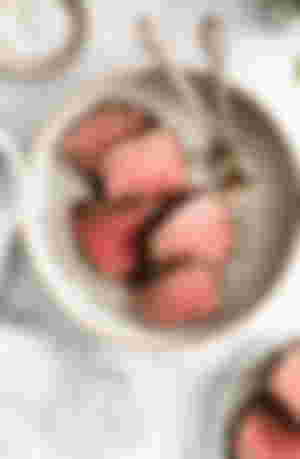 Air fryer beef tenderloin is incredibly tender, and the savory meat will practically melt in your mouth when cooked properly. Cooking beef tenderloin in air fryer is almost foolproof, plus, it's quick and mess-free.
The compound butter coating helps lock in the meat's juices and adds incredible rich flavor, making each bite succulent and delicious. 
You can enjoy air fryer beef tenderloin with a gourmet taste in just minutes without spending hours in the kitchen. If you don't want to serve turkey or ham this holiday season, take your meal to the next level with beef tenderloin in air fryer.
Beef tenderloin is the perfect special meal that will impress guests, but it's also simple enough to serve on a weeknight. Just like this Air Fryer Steak with Herb Lemon Butter, Air Fryer Turkey Breast, and Instant Pot Pork Tenderloin.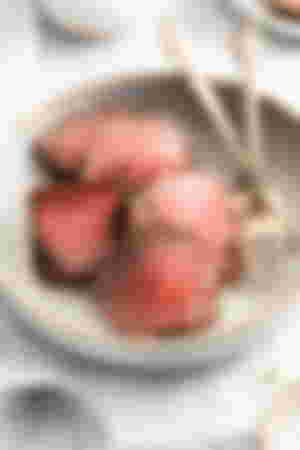 WHY MAKE THIS RECIPE
Don't Waste Money – Beef tenderloin can be expensive, so when you cook it, you want to get it right. Follow this simple method for perfectly cooked air fryer beef tenderloin every time. 

A Great Holiday Alternative – Tired of turkey and ham for holiday dinners? Enjoy juicy, flavorful beef tenderloin instead.  

So Simple – Season and cook in just minutes. This recipe is so simple and practically foolproof.  

Delicious Leftovers – Don't let leftover air fryer beef tenderloin go to waste. Slice the meat for an incredible salad or sandwich. 
INGREDIENT NOTES
Beef Tenderloin – look for a tenderloin that is between 3 pounds and 3 and a half pounds (1.36kg – 1.59kg). Have the butcher trim and tie it or perform this stem before cooking. 

Butter – You can use salted or unsalted butter, but using unsalted will give you better control over the dish's saltiness. 

Garlic – Freshly minced garlic adds a warm earthy flavor. You can substitute garlic powder. 

Fresh Herbs – Use freshly minced rosemary, thyme, and oregano. 

Seasonings – Onion powder, kosher salt, and black pepper to taste round out the seasoning for the beef tenderloin.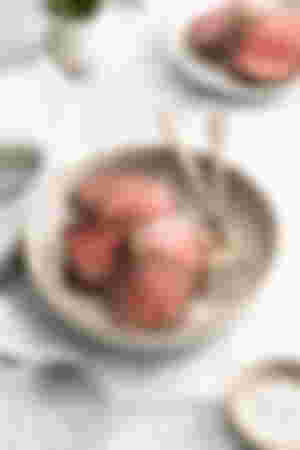 Get the complete ingredients list and instructions from the recipe card below.
Preheat the Air Fryer to 450 degrees F / 232 degrees C.

In a small bowl, combine the softened butter, garlic, rosemary, thyme, oregano, onion powder, salt, and pepper.

Pat the beef tenderloin dry with paper towels and then rub the seasoned compound butter evenly over the entire surface. 

Place the beef tenderloin into the air fryer basket and air fry for 6 minutes.

Reduce the heat to 350 degrees F  / 180 degrees C and continue to cook the tenderloin for another 12-15 minutes, or until the internal temperature of the middle of the tenderloin reaches 120 degrees F / 49 degrees C (for medium rare) using an instant-read thermometer.

Remove the beef tenderloin to a plate, tent with foil, and allow it to rest for 10-12 minutes before slicing and serving.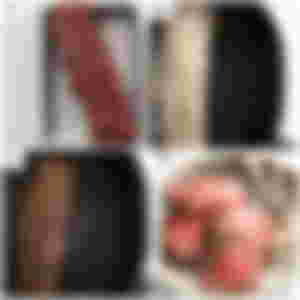 HOW LONG TO COOK BEEF TENDERLOIN IN AIR FRYER
The general rule when cooking beef tenderloin is to cook it for 8-10 minutes per pound for rare. To increase the doneness, add an additional 5 minutes per degree. Of course, factors such as the make and model of your air fryer or the thickness of the meat can play a role, so always check the temperature with a meat thermometer rather than relying solely on cooking time. 
Rare: 8-10 minutes per pound (per 450g), to an internal temperature of 125 degrees F / 52 degrees C.

Medium Rare: 8-10 minutes per pound (per 450g) plus 5 minutes, to an internal temperature of 135 degrees F / 57 degrees C.

Medium: 8-10 minutes per pound (per 450g) plus 10 minutes, to an internal temperature of 145 degrees F/ 63 degrees C.

Medium Well: 8-10 minutes per pound (per 450g) plus 15 minutes, to an internal temperature of 150 degrees F / 66 degrees C.

Well: 8-10 minutes per pound (per 450g) plus 20 minutes, to an internal temperature of 160 degrees F / 71 degrees C.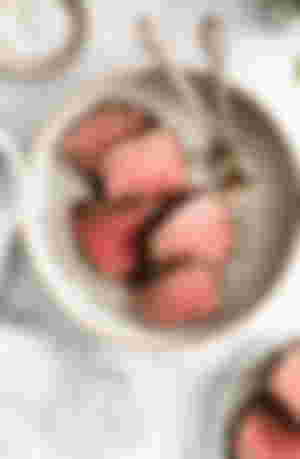 PRO TIPS 
Look for meat that is well marbled and even in size across the whole piece of meat.

Remove the silver skin and any excess fat and tie with butcher's twine. You can ask your butcher to trim and tie the tenderloin for you. 

Bring the beef tenderloin to room temperature for 45 minutes before air frying. 

The herb butter should be softened but not melted. 

Prepare the compound butter mixture up to 2 days in advance. 

If using dried herbs, reduce the amounts as they can be more potent. 

Preheat the air fryer for even cooking. 

Spray the air fryer basket with olive oil spray to reduce sticking.

Use a meat thermometer to check for doneness. Don't rely solely on the clock. 

Meat will continue to cook after removing it from the air fryer. Pull the meat a few degrees below your desired temperature to account for carryover cooking and avoid overdone meat. 

See the temperature chart for desired doneness above. 

Let the meat rest for 10-12 minutes before slicing and serving to allow the juices to redistribute through the meat.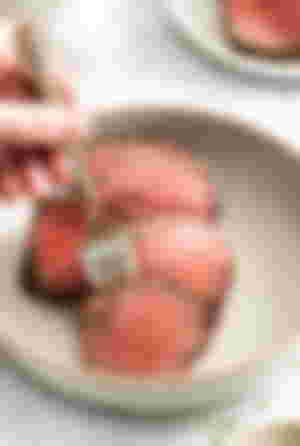 DELICIOUS VARIATIONS
Use Olive Oil or Ghee – If preferred, you can brush or spray the meat with olive oil or ghee and sprinkle it with seasonings. 

Use Mayonnaise – Combine the herbs and spices with mayonnaise and spread the mixture over the meat. 

Add Heat – For a hint of spice, add some red pepper flakes or a pinch of cayenne.

Swap The Seasoning – Use your favorite steak seasoning, such as Montreal steak seasoning. 
Prep Ahead – Allow the meat to come to room temperature for about 40 minutes. 

Store – Leftovers can be stored in an airtight container in the fridge for up to 5 days.

Freeze – Freeze leftovers for up to 3 months. Thaw overnight in the fridge.  

Reheat – Reheat slices of beef tenderloin in air fryer for 3 minutes at 350 degrees F/180 degrees C.