Air Fryer Rack Of Lamb
Air Fryer Rack of Lamb is tender, delicious, and looks gorgeous on the plate. Ready in just 20 minutes, making this rack of lamb air fryer recipe is perfect for Easter dinner or any special occasion. 
Suitable for low carb, Paleo, Keto, Whole30, and gluten free diets.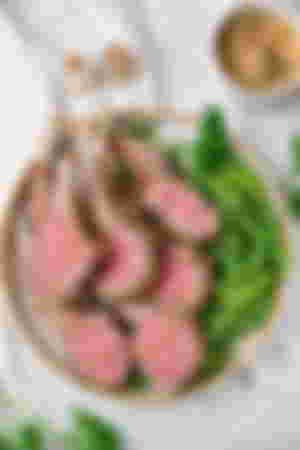 Air fryer rack of lamb is quick and easy to make and is the type of entrée that will impress your guests. They will never guess that you cooked lamb rack in about 20 minutes! The meat is rich and savory and pairs perfectly with your favorite sides for an unforgettable meal. 
When you air fry rack of lamb, the heat circulates the meat and cooks everything evenly. The results are tender, flavorful, and juicy lamb without sacrificing the flavorful crust from the oil, herbs, and nuts. The meat will fall off the bone and practically melt in your mouth. 
Yeap, cooking delectable rack lamb in the air fryer is a true game-changer. And if you want to make even more 5-star restaurant quality food with a minimal amount of effort, check out my Air Fryer Lobster Tail and Beef Tenderloin Air Fryer recipes.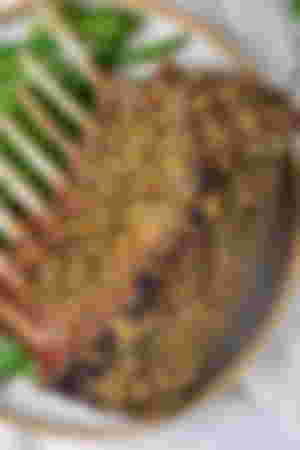 WHY MAKE THIS RECIPE
It's A Showstopper – Wow your guests when you present this gorgeous rack of lamb. 

It's Fast – Air fry lamb in just 20 minutes. So quick! 

The Taste and Texture Is Unmatched – Air frying lamb develops a flavor crust while the meat stays juicy and tender.  
INGREDIENT NOTES
Lamb – Purchase a lamb rack approximately 2 pounds (907g) in weight. 

Olive Oil – Use any light, neutral flavored oil. Vegetable oil or avocado oil are cook choices.

Seasonings – combine salt, ground black pepper, dried thyme, dried basil, and ground coriander. Substitute other dried spices as you prefer. 

Nuts – A coating of finely chopped pistachios or almonds adds flavor and crunchiness.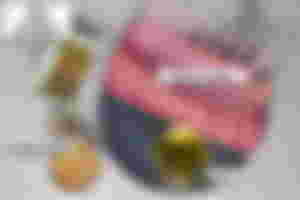 Ready to learn how to make this lamb recipe? Gather your ingredients and I will show you…
Get the complete ingredients list and instructions from the recipe card below.
Combine the salt, pepper, thyme, basil, and coriander in a small bowl. 

Brush the lamb with olive oil, rub with the spice mixture until well coated on all sides, and sprinkle with the nut crumbs. 

Place the lamb in the air fryer basket and roast at 360 degrees F / 180 degrees C for 7 minutes on one side.

Turn the lamb over to the other side and cook for another 7 minutes or until the lamb reaches about 6-10 degrees below your desired level of doneness when checked with a digital meat thermometer. 

Remove the lamb from the air fryer basket. Wrap it in foil and let it rest for 10 minutes. During this time, the temperature inside the piece of meat will rise another 6-10 degrees, the juices will be distributed, and the meat will become juicier.

Unwrap the lamb and cut it into thin slices, and serve with vegetables and sauce.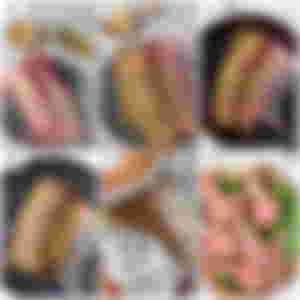 RACK OF LAMB DONENESS GUIDE
The temperature of the meat will continue to rise between 6-10 degrees F while resting. To ensure proper doneness, remove the lamb slightly early to achieve the desired doneness.
The total cooking time can vary depending on the thickness of your lamb and your desired level of doneness. Use a meat thermometer to check for doneness using the chart below. These lamb cooking temperatures reflect the final, serving temperature. 
Rare – 120 degrees F / 49 degrees C 

Medium Rare – 125 degrees F / 52 degrees C

Medium – 130 degrees F / 54 degrees C

Well Done – 145 degrees F / 63 degrees C
Lamb may have a gamey flavor when cooked to a higher temperature, so to cook lamb rack beyond medium is not recommended.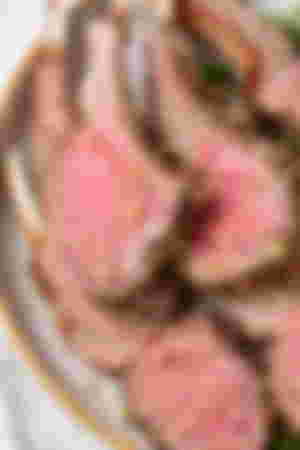 PRO TIPS 
Purchase a frenched rack of lamb for a nicer final presentation. 

If you purchase "cap-on" lamb, trim the excess fat before cooking. Purchase "cap off" to eliminate this step. The fat cap adds flavor but can increase the required cooking time.

Bring the rack of lamb to room temperature for at least 30 minutes for more even cooking. 

If desired, cover the rack of lamb with plastic wrap after seasoning and let them rest for 30 minutes to absorb the flavors.

Dried herbs will stand up to the heat of the fryer better than fresh herbs. If desired, garnish with fresh herbs after cooking. 

Cook lamb rack to medium. Cooking beyond medium is not recommended and may bring out a gamey flavor. 

Always use a meat thermometer to check the internal temperature for doneness.

Fryer temperatures can vary depending on the make and model. Use the cooking times listed as a guide, check for doneness, and adjust time as needed.

Cover with foil and let lamb rest for 10 minutes before serving. 

Serve rack of lamb with vegetables and your favorite sauce.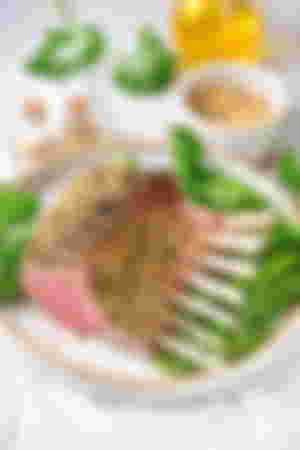 DELICIOUS VARIATIONS
Serve With Sauce – Serve air fryer rack of lamb with your favorite sauce such as mint jelly, mint sauce, chimichurri sauce, horseradish cream sauce, etc. 

Use Rosemary – Fresh or dried rosemary has a piney flavor that complements lamb well. 

Use Coffee – Add a tablespoon of instant coffee grounds to the herb mixture before rubbing it on the lamb. The result is a deep, rich, bold flavor. 

Add More Spices – Add garlic powder, fresh garlic, onion powder, rosemary, oregano, or your favorite herbs and spices.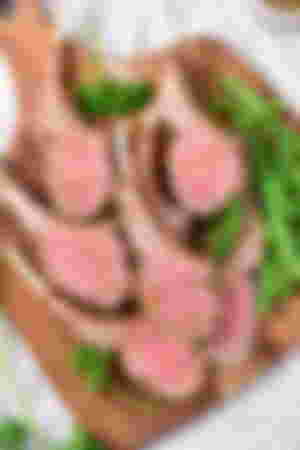 PREP AND STORAGE
Prep Ahead – Season up to 24 hours in advance to let the lamb absorb the flavors.  

Store – Air fried Lamb rack can be stored in an airtight container for 3 to 4 days. 

Freeze – Wrap tightly and freeze leftover lamb for up to 3 months. 

Reheat – Reheat using the reheat setting on your air fryer or in a low oven.