Protect nature by paying attention to your plastic consumption

In the past weeks, we started to raise awareness about the change in the layout that occurred when we went on vacation and our activities on vacation with a mindful perspective. Developing a mindful perspective towards ourselves as well as developing a similar perspective towards our environment is the best gift we can give in return for the beauties that nature offers us.
You may have heard of Plastic-Free July. It is the name of the environmental movement that started in Australia in 2011 and spread rapidly in the world, with the aim of raising awareness against the consumption of single-use plastic. People participating in this movement aim to remove at least one plastic product from their lives in July. In theory, it's best to spend July or even our lives completely plastic-free, and that's our ultimate goal, yes. But I know that for people who do not have this habit, it is not possible to stop plastic consumption in practice. Let's take a look at the practices to reduce plastic consumption, which we can start trying in July, when there are many holidays, and continue easily after that.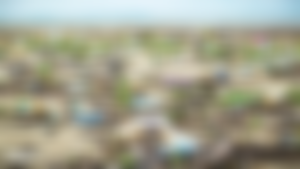 First of all, I would like to start with the fact that plastic-free life and recycling issues are more well-known in big cities. I've been on the Aegean coast for a while. It was not easy at first to recycle, to maintain my habit of going to the market with my own bag and bag. When I went to the market last week, I thought I would take the old fruit and vegetable bags at home. When I took out my own bag and started to put the fruits at the stand where I bought fruit, the person at the stand said, "Oh, did you bring your own bag?
In response to this dialogue in the market, I stated that I brought it to spend less plastic. That person at the booth was surprised because it means he had never encountered such a situation before. But that day, by making this application, maybe I was instrumental in seeing a few people. Maybe a few of those who saw it from me will try it and we will increase our numbers as those who bring awareness to plastic consumption like this and take big steps for their environment.
While you and I went on vacation to many different parts of our country, are you ready to raise awareness about our own use of plastic, and simultaneously to raise awareness in these regions where we go on vacation indirectly?
1. Say no to single-use plastics.
Plastic straws, water bottles, plastic drinking glasses, picnic supplies… You can say no to all of them!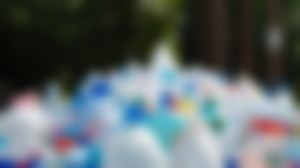 It's as easy as saying no when ordering at the cafe that you don't want a straw. You can carry it in your holiday bag by purchasing bamboo or metal straws beforehand and use it many times thanks to the special washing apparatus.
You can say no to plastic water bottles by carrying your own water bottle made of glass or other materials.
If you are going to sit in the cafe while buying coffee, you can ask for a ceramic cup, and if you are going to take it, you can take your own thermos with you. You can also keep it hotter/cold in your own thermos and enjoy it for a longer time. The habit of asking for a glass also applies to other soft drinks.
Instead of taking plastic plates, cups, forks, knives and spoons on the picnic; You can show your respect to the beautiful nature you go on a picnic by buying a compact picnic set that you can wash and reuse.
Finally, I can suggest you to look for products with as little plastic packaging as possible while doing your grocery shopping. For example, when buying eggs, it may be a good start to prefer cardboard packages rather than plastic ones.
2. Take your own bag and bag when going to the market or market
I gave a little tip in my own example. I save the fruit and vegetable bags that I bought in my previous shopping in my grocery bag as soon as the work is done. When I go to the market again, I take them with me. Thus, instead of consuming new fruit and vegetable bags in the market over and over, I evaluate the existing ones over and over.
There is another vegetable label on it, I can hear you asking if they don't mix. That's why I ask the person in the market to stick the label on the previous one while weighing. If you keep going to the same store, they get used to you after a while and you don't have to remind them again.
The next step for this is to use cloth or linen pouches. I haven't gotten to that stage yet. It seems more sustainable to me to start with an easy step and gain that habit and try harder in the future, rather than setting a difficult goal and being lazy. I recommend it as a starting point.
3. Explore the recycling units at the resort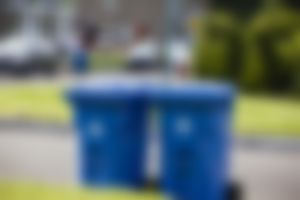 You can collect your holiday plastic and even other recyclable wastes and throw them in the recycling units around you. If you can't find the unit, it's usually located at the cash register exit of large supermarkets. I suggest you take a look here.
We went very fondly; I wish you all a very enjoyable holiday in the holiday regions that we miss all winter with its nature, sea and beaches. In order to be able to travel in the future, it is up to us to reduce and recycle plastic by bringing awareness to our use of plastic during our holidays. By easily following my suggestions, you can protect our nature and be a part of the Plastic-Free July movement.