Hello friends, this is just a continuation from the last article, if you missed it...you can get it through this link https://read.cash/@Greatwolfman/my-first-crush-experience-69265927
"The Honeymoon Phase"...this is a period during any relationship where everything just seems perfect and beautiful
Here's the weird thing, I wasn't in any relationship yet, at least not yet her boyfriend..we had barely spoken and here I was in this phenomenal Honeymoon Phase.
The night after I asked her to be my friend..well...as expected...I'm a cutie...she said Yes (with a huge smile on a face I must add...ohh...those dimples again)
I remember my younger brother (Ayo) calling me to the kitchen to share the meat (as the first born and culture would demand, I'm usually in charge of sharing meals for the younger ones... except this time, I told him to take my share which he did happily with little or no consideration or curiosity as to why I did what I did)
I tried solving some questions on Further Mathematics (Surds) against a test the following day, but I couldn't get even one right
Finally I gave up, tried to lie down for a moment to take it all in, soon I was dreaming of the grand wedding and the children we were going to have, black suit and black tie, she on the other hand on a long white wedding dress walking up the Isle and.... Someone is tapping me "Great, wake up, are you not going to eat your food, it's getting cold" ( It was Ron, I had forgotten to eat...lol...it happens)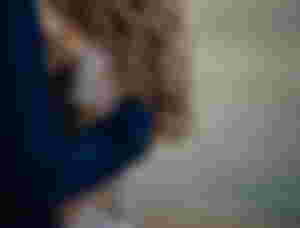 I get up angrily, I'm not sure he knows why I'm upset, I advance to the kitchen to eat, oops...my appetite is gone.
Ed-Sheeran's "Shape of you" is playing from the living room and I suddenly feel like he wrote this song just for me...(just for us)...in fact, every love song was just for me... that's a really beautiful feeling I must admit
This is weird now that I'm looking back at it, but who was going to stop this young boy (young Man) from dreaming, certainly not me.
The next day, I was the first to wake up, my uniform neatly pressed, the lines were as sharp as blade, my hair well combed...stole my Mom's perfume-Happiness (okay, borrowed)..the cold morning air never smelt better.. I couldn't wait to see her again... to pick up where we left off
Just as I got to the halls, there she was...an epitome of beauty, as she saw me, she smiled...and advanced towards me..then.. "oh oh" (my brain went numb again, I was just.... speechless)
What do I say? what do I do? Great, think fast, think of a topic...sighs...this was way easier in my head...then the most embarrassing thing happened
Hi, if you've loved this article, please be sure to like and comment..and also subscribe to get updated once a new article is published