Do you remember that feeling you get when that special someone walks by? Your heart stops for a moment, suddenly you lose every ability to form a complete and meaningful sentence... that girl or boy that gives you a reason to want to wake up early in the morning, add some swags to your school uniform to look cool and attractive, that face towel you hang around your neck (laced with a strong cologne) to wipe up every sweat....I'm sure you can relate to this...at least 85% of us....
Well, it was the same for me... although I can't actually remember how this feeling started....I like to think it was her smile during one morning assembly, her visible dimples...and I was already a goner.
Crushing on a really beautiful girl is easy, Ron (My best buddy) does this every single day...at least twice, but for a weird introverted kid like me to utter that first word was the real problem (Because then, how do you plan to ask her to be your girlfriend when you aren't even friends, simply because you can't actually talk to her).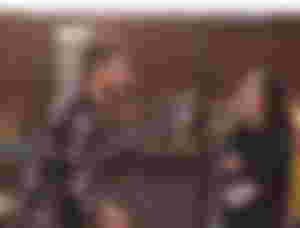 My experience might be similar to some people, others had it easy, tall, handsome, with beards...with cool cash....mine was the complete opposite....now tell me about how I was going to ever have a chance with the most beautiful girl in school.
She's was a 10, and I was more of a 3...heyy...not that I hate myself....buy she was on a completely different level...so high that even the cool kids only got friendzoned...as much as I am tempted to share her pics, that would be a violation of her privacy.
When all hope seemed lost, Mr Sebastian, our geography teacher, after a long and boring class on Stalactite and Stalagmite (Limestone), noticed almost everyone was bored out of their minds decided to bring up a cool topic that would definitely captivate every teenager... Boyfriend/Girlfriend matter...then he said the three things that probably (scratch that, definitely) gave me the confidence I needed to approach this definition of a perfect beauty.
He said and I quote
"Boys, let me share a secret with you, if you wish to get any girl, you need this three things"
I felt like that message was directed to me....my smile was visible as I couldn't contain my joy.
He took his marker and wrote on the board the following
Money

Good looks

Intelligent
He went further to explain in details saying "if you have at least 1/3 of this, you can get any girl you want". I didn't have money, or good looks...but on my books, I could definitely work on that.
In his own way, he probably noticed how ugly we were in that class (lol) and felt focusing on our books instead of blinding chasing girls would be more beneficial to us gaining admission into the University, at least this is what I'd like to think if I'm ever called this defend this great man.
Few days after getting acquainted with this fact, one evening, after the afternoon extension classes...I approached her (Yes, HER)...it was almost obvious she knew my intentions but just kept on smiling (oh, those dimples)...I held her hands (It was so soft and warm that I felt reluctant to let it go) and then pulled her closer to get her complete attention (Ron was observing from her distance..I could already hear his thoughts saying "this will end in tears" as he had often said)...then I uttered the words that would serve as the starting line into the world of Love and Romance.
"Can we be friends?"
Yeah, I know, you could probably do better...let me know in the comment section what your perfect introduction line would have been.
It felt wrong asking her to be my girlfriend straight up, especially when I had never spoken to her.
Thanks for reading, my name is Great..., If you love this article, don't forget to like and subscribe