Uncovering the career-planning mystery
Uncovering the career-planning mystery
Education is the key to the future of world nations because the globe believes in the ethics of educational progress in terms of constructing and addressing the wants and needs of humans as a whole. The primary and secondary stages of human development and growth with regard to career planning will be discussed in this article. Human nature is also known as the nature of self-improvement since, in my opinion, one person's small actions can affect entire generations.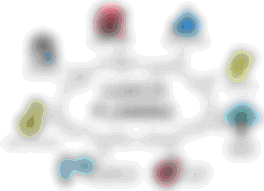 https://paystack.shop/the-impactful-school-store
The behavioral origin and roots of a child will likely reveal the cultural sector (Gifted/Talented) of the child to know his or her root of job choice because this way of profession choice is naturally important to humans which puts some to depression, anxiety, and chronic mental problem. The best time to look below oneself and realize one's (a child's) potential in a certain area of the world is during this stage of adolescence. However, this is a significant problem that many people are dealing with, particularly in West Africa (Nigeria) as a case study because of the unfavorable climatic climate, which has made matters worse for people in general and students in particular ( would-be career seekers).

Giving society a lofty aspiration is something to consider, and "if you didn't discover yourself someone will discover you and make use of you either in a positive or harmful way," as I wrote in my last blog article. Please read the citation sentence again, translate it in your thoughts, and consider whether your plans and the road map you follow are really worthwhile. A child's growth and development are really vital, and they require very high parental attention to get them on the right track. For example, if a low-IQ child from a rural school district is transferred to an urban school district, you will find that the child will be exposed to numerous educational teaching facilities and be around children with high IQs, which will help the child improve and be competitive. This strategy might be a way to alter or uncover a child's learning capacity, which inadvertently aids with career exploration.

Many youngsters in my neighborhood today are frustrated and depressed as a result of their job decisions, which have added a toxic culture to a society that isn't developing as it should. It is also important to discuss how the child's family's social stratification affected his or her job decisions, whether they were good or bad. My secondary school experience in a rural location was the worst; I can state that many people there were enslaved to a culture of playing rather than studying; there was no reading or assessment; even the parents who had no formal education tried to help in any way they could. "I despise the rural school system,"
However, understanding a specific system before applying or entering the field is crucial because it allows one to learn more about the system's nature and determine whether it is the future to embrace. Because I taught I had already seen the light, a recent book that I read today, with the title Career planning for students, really opened my eyes. But in all seriousness, this book provides a thorough introduction to career planning that can act as a guide for any student who adopts the author's philosophy of career planning and wants to understand the "Why" behind their profession choice.

Everyone, including students who in one way or another facing serious challenges in career selection, should read this book, Career planning for students. These books will offer as a road map for figuring out your Y and the reason for living.
Summary,
In the educational system, problem solving includes developing instructional solutions. Planning a career can help students quiet their minds so they can figure out how to justify their future. This is Clinton Chidera, a young guy who always seeks out positive channels and makes sure that everyone is aware of every internal positive value.
Consider reading Career Planning for Students.