Ten Cryptocurrencies That Could Be More Attractive than Bitcoin in 2023
Cryptocurrency ─ The cryptocurrency market has endured one of the sharpest declines in its entire existence in early June of this year. In particular, Bitcoin (BTC), which is widely considered the "Mother Coin of Cryptocurrency" with the highest valuation in the entire space, lost about 30% of its total value in just seven days from the 7th to the 14th of June. Afterward, just five days following the massive drop, on the 18th of June, it pierced through the $20,000 mark and went as low as $17,592. This whole ordeal translates to about 43% value loss in less than two weeks.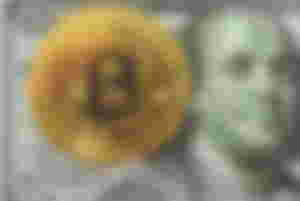 In addition, many prominent cryptocurrency coins and tokens have virtually lost their values, and some have filed for bankruptcy ─ including household names such as Terra Luna, Three Arrows Capital, Celsius, and Voyager. Moreover, massive workforce lay-offs across top cryptocurrency firms and exchanges have also occurred. Thus, many people have seen this as a sign that a yet another "Crypto Winter" will manifest and wipe another massive chunk of value from the already beaten market.
However, with the recent rally of the crypto market starting in the second half of July, optimism yet again grew for the 2023 prospect of the market. Therefore, let's explore the top ten cryptocurrency projects and tokens that could outshine BTC next year.
Top Ten Cryptocurrencies to Look Out For
Ethereum (ETH)
Currently, ETH is already outpacing BTC. Since the second half of July, ETH has rallied by as high as 65%. Currently, it is sitting at a one-month gain of 55%. Experts consider ETH to be a far superior technology and blockchain system to BTC, and with the much-awaited launch of its new form, the Ethereum 2.0, next year, prospects are very bright for the top two cryptocurrency coins.
Teather (USDT) & USD Coin (USDC)
The two most prominent and most known stablecoin in Cryptocurrency, USDT, and USDC, are widely used as the equivalent of USD in the crypto space. Both stablecoins are very liquid and set to be the frontier of the cryptocurrency revolution. Therefore, these two coins are projected to be the primary beneficiary of broader cryptocurrency adoption.
Binance USD (BUSD) & Binance Coin (BNB)
Binance is the biggest centralized cryptocurrency exchange in the world. Its flagships, the BUSD and BNB, offer a wide practical use case in the crypto space. Moreover, historically, these two cryptos are among the top performers in terms of price appreciation.
Cardano (ADA)
Co-founded by Charles Hoskinson, one of the five original founders of Ethereum. ADA is seen to be one of the most sophisticated crypto project backed by cryptography experts, mathematicians, and engineers. Dubbed as the "Ethereum Killer," ADA aims to develop the most sophisticated and research-based products in the space.
Polkadot (DOT)
DOT provides "interoperability and interconnectivity between blockchains." It can perform unique transactions without needing a third party to mediate. Unlike Ethereum, developers can create their own blockchain using the ecosystem, providing an attractive value proposition.
Monero (XMR)
Unlike BTC, XMR boasts of being truly secured, private and decentralized. One cannot be tracked using the ecosystem, unlike BTC, which allows third parties to pinpoint a particular user in their ecosystem. XMR achieves this by using advance cryptography to completely hide the identity of parties involved in a transaction.
Solana (SOL)
Another so-called "Ethereum Killer," SOL, is created to support existing and future decentralized applications in the space. Moreover, it charges a far lower fee than ETH ─ making it more competitive and widely known.
Stellar (XLM)
Lastly, one of the most ambitious projects in the space, XLM's vision is for all the world's financial institutions to be able to run on the network. It can trade all forms of traditional currencies in digital format. Hence, providing a unique identity in the space.
Disclaimer: This is not investment advice. Please always consult with a registered investment advisor before making any investment decision. This article is for educational purposes only. We are not registered investment advisors.