Luna Classic: Burn It NOW!
Luna Classic has been pumping since August 26th, when the platform was finally revived after 74% of the original validators upgraded to the chains' new V22 Code, produced by the Terra Rebels. This upgrade, not only re-enabled staking but also contained the code for the 1.2% tax/burn initiative, due to be implemented on-chain (after a rate vote) on September 20th.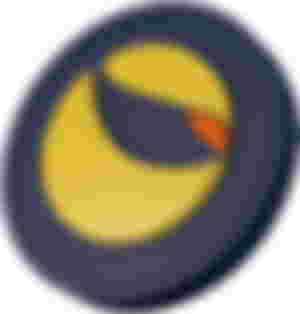 Image Courtesy of Terra.Money
In a roadmap released by Terra Rebels' lead, Edward Kim and Alex Foreshaw, entitled, A Path to Recovery for Luna Classic ("Recovery Plan"), the authors detailed the group's plan for a full revival of Luna Classic, including the potential repegging of the UST algorithmic token.
The Recovery Plan outlines three critical phases for a successful Luna Classic revival:
PHASE ONE: Governance & Staking
The first challenge has already been accomplished, namely: The reestablishment of Luna Classic's governance on August 26th and the enabling of the staking function on the 28th.
PHASE TWO: A Path to Burn
The second critical milestone in Luna Classic's long journey ahead is the reduction of the 6.5 Trillion outstanding tokens. In order to deal with this monumental task, Terra Rebels decided to implement a modest 1.2% tax/burn plan designed to fund the purchase and burn of excess tokens down to 10 Billion units. According to the Recovery Plan, this initiative will go live, on-chain, September 20th.
However, as noted in the Recovery document, this on-chain tax/burn initiative will not have any impact on the centralized exchanges, where a majority of the actual Luna Classic trading takes place. In order for its tax rate to take effect, the tax/burn code would have to be individually implemented by the exchanges onto their systems. Of the major exchanges, only MEXC taken the initiative to unilaterally implement the code. The rest are awaiting for the code to be implemented on-chain before upgrading their systems.
Reading between the lines, one can sense the authors' frustration having worked diligently for over three months to revive Luna Classic only to see their efforts delayed when the code is ready to go live today!
Referring to CZ's famous quote regarding Luna Classic's tax/burn code: "They don't even burn for on-chain transactions, right?", the authors tried to walk a fine line between encouraging and challenging Binance's CEO to live up to his words.
What they really wanted to say to CZ, but chose not to, is as follows:
What are you waiting for?
We need your help NOW!
We have given you the tax-burning code!
All you need to do is implement it today!
The Rebels know full well that by the time the exchanges get to implement the tax/burn code, it will be September 25th or even 30th, and the price of Luna Classic could be as high as $0.001! At this rate, we would need about $5 Billion dollars in daily volumes to burn the same amount of token we would have burned during the past 24 hours when Luna Classic did over $2.5 Billion in trading.
In fact, if the major exchanges had implemented the 1.2% tax/burn initiative two weeks ago when Luna Classic was officially revived, we would have burned more than half a Billion tokens by now! And, the longer we wait; the higher the prices will be, and the less tokens will be burned in the end.
Luna Classic has risen more than 250% during the past 14 days with average daily volumes in excess of $500 Million. This is a massive loss of opportunity. We are wasting invaluable time and resources every day that Luna Classic's price and volume continues to go up without having the tax/burn initiative on the exchanges.
Fear of Losing Business!
I understand the exchange's fear of losing clients to competing exchanges by choosing to unilaterally implement the tax code. However, what they really should fear is losing credibility by seeming to be penny-pinching a platform that is fighting for its life!
Leadership!
We need brave leadership here; the type of leadership that the Terra Rebels team have demonstrated. Can you imagine where we, including the exchanges, would be if they had said to themselves:
"Why are we reviving Luna Classic?
Who is paying us for this work?
What is our equity stake on this platform?
Instead, the Terra Rebels team recognized that Terra Luna had just suffered the most devastating collapse in the history of Cryptos. There were losses piled-up miles high; families destroyed; even lives lost.
They simply stepped in and rescued us!
They did not ask us for equity, salaries, or trading fees.
They saved us!
We're lucky to have people like the Terra Rebels in this world — volunteers who risk their lives and reputations everyday to save others without any financial motives.
A Call to Duty!
While I respect the fact that the exchanges have a fiduciary duty to their investors and shareholders to make a "profit" on trades, there is a greater call to duty here!
We are still deep in the red! There are people who have lost hope of ever recovering their investments. Without this tax/bun initiative, we have very little chance of fully recovering the Luna Classic platform and the losses everyone has suffered. Despite the remarkable strength and optimism we have witnessed from the Lunatics global community, we're still swimming in financial losses. Every penny counts; and every day is priceless.
Time to Burn!
Now is the time.
We need the exchanges to do their part. The Terra Rebels have more than demonstrated their commitment and hard work to bring us to the historical milestone of reviving Luna Classic from the dead. The Lunatics have responded with their investments and firy enthusiasm, galvanizing the entire crypto market. It is time for the exchanges to show leadership and heart!
PHASE THREE: A Path to Utility
Finally, as envisioned by the Terra Rebels, the last mile on this road to Luna Classic's recovery will be to convince developers to build on the new Luna Classic's platform. For this initiative to be successful, the platform must demonstrate full stability and have sufficient funding to attract new and old projects. Though this phase of Luna Classic's plan is not due for implementation until mid-to-late 2023, the Rebels have already begun earnestly setting up testing platforms to experiment with development codes that will eventually make Luna Classic fully interoperable with Luna V2, thereby making it possible for developers to migrate back to Luna Classic once the platform is ready.
I strongly encourage every Lunatic and potential investor to read and fully contemplate the Recovery Plan outlined by the Terra Rebels. It is a beautiful and inspiring document that literally sent jolts of joy and optimism through my heart!
My Message to the Terra Luna/Luna Classic Community!
We have been through many challenges during the past ninety days. It is remarkable that we are Alive. Now we must be ready to face the unknown.
The future of Luna Classic is up to all of us: Terra Rebels, Validators, Lunatics, and Exchanges! We need to Unite and support each other. None of us can do it alone!
Now is the time to BURN THE LUNA CLASSIC TOKENS DOWN!
All exchanges need to come to the rescue of Luna Classic by implementing the tax/burn today. Time is running out. We are doing all we can do to revive and sustain Luna Classic. We need your collaboration!
In the end, we can only succeed together.
Having lived through the most challenging epoch in Crypto's short history, we know this much to be true:
The same Cosmic Fire that ushered the demise of Terra Luna is the alchemical passion that will catalyze its Re-Genesis — ReBirth — as the true Phoenix of the Crypto world!
Let's Unite and Light a New Future!
P.S.
Thank you MEXC for implementing Luna Classic's 1.2% tax/burn initiative! I encourage the Lunatics community to take advantage of this wonderful opportunity by opening accounts with MEXC and help us all reduce Luna Classic's supply before the program ends on September 17th.
Disclosure:
In compliance with the financial disclosure requirements, I must inform you that I am not an investment advisor. This article is for information only. Do your own research. Furthermore, I own Luna, including units which I purchased before and after the UST/USD depeg.