Is Polygon (MATIC) A Good Investment? — 36Crypto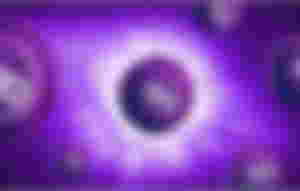 Cryptocurrencies gained good attention in the last half of 2021 after high-profile cryptocurrencies like Bitcoin and Ethereum rose to their all-time high. Towards the end of May, there was a downtrend in the market which made investors search for a safe alternative investment in 2022, and Polygon (MATIC) caught their attention.
Around the same time as the Bitcoin and Ethereum bear market, Polygon (MATIC) rose around 35% but later dropped but its crash wasn't as bad as that of the giant cryptos. Polygon was slowly gaining momentum and it wasn't long before investors noticed and turned to it as a good alternative.
Polygon was recently added to Disney 's Accelerator program for 2022 which suggests that Disney is taking a close look at the project and how to integrate it into their upcoming entertainment programs. This is a positive move that could see the value of Polygon go through the roof.
Before the Ethereum Merge, investors were searching for cryptocurrencies that could indirectly benefit from the upgrade and they have been flocking toward Polygon. This is one very good reason to have it in your portfolio.
If you are not very familiar with what Polygon is, I will give a brief explanation to help you understand it better.
Polygon is an Indian-based blockchain network launched in 2017 which addresses and works on some challenges faced by the Ethereum network like high fees, poor user experience, and low TPS (Transaction Per Second).
It is one of the most popular altcoins in the market. Polygon is trying to create multiple blockchain ecosystems that are compatible with the Ethereum blockchain. Polygon uses the proof-of-stake mechanism to create new coins and also secure the network.
Polygon tries to solve the limitations of the Ethereum blockchain that makes it difficult for developers to work with like serious network congestion that results from the ever-growing demand. It aims to develop simple frameworks that can allow developers to launch blockchains that are custom and Ethereum-compatible.
It is known for being a layer 2 Ethereum scaling solution. The price of Polygon as of the time of writing this article is $0.8286 and with a market capitalization of $7.236 billion. Polygon had an all-time high of $2.8884 over a year ago but does this make it a good and safe investment? Continue reading below to find out.
If you have traded on the Ethereum blockchain before, you will be familiar with the very high gas fees and also slow transaction completion time. Polygon works to solve these problems by bringing a decentralized platform to help bring low transaction costs.
Polygon also Provides an extra layer of security and runs alongside Ethereum. Its network layers consist of a blockchain ecosystem network that can handle local consensus. It also has the Ethereum Virtual Machine (EVM) that is useful in executing smart contracts.
The Polygon network is described as a layer 2 scaling solution that processes up to 65,000 transactions per second on its chain. This is possible because it uses the proof-of-stake mechanism that might grow to allow millions of transactions on the blockchain in the future. The side chains have also been built to support DeFi protocols in the Ethereum ecosystem.
MATIC is the native cryptocurrency of the Polygon network and it can be used to pay gas fees for transactions, and also used for staking on the network. It can also be used to participate in network governance and also contribute to the security of the network by staking the tokens.
Towards the end of April 2019, MATIC was trading for as low as $0.003 according to data from CoinMarketCap. However, the price grew to $0.02 towards the end of May 2019 because of the rising demand for the token.
The price gradually rose from $0.02 to $0.04 in December 2019 in the space of 7 months. Although MATIC started 2021 below $0.02, the price quickly passed $0.03 in early January when the market-wide bull run started and then to a significant rise to $0.4 in mid-March
It went from $0.4 to a dramatic rise to $0.9 in April 2021. Between May 6th and May 18th, 2021, MATIC made the wildest pump from $0.8 to its all-time high of more than $2.5. MATIC started 2022 at about $2.5 but the following market, the Tradingcrash saw the price drop significantly to $0.34 in June and slightly rose back to $0.8286 at the time of writing this post.
The price history of the MATIC token has been quite impressive over the years and expert investors have predicted the price of MATIC to rise to $2 in the coming years.
Today, Polygon has grown to be among the top 15 cryptocurrencies by market cap and it is available in most of the top cryptocurrency exchanges. Some of the best crypto exchanges to buy and make Polygon (MATIC) investment in 2022 include:
Just like other cryptocurrencies, there are several ways you can invest in Polygon. For the sake of this post, we will recommend these two:
HODLing Polygon for the long term

Trading Polygon for the short term
This is the easiest way to invest in Polygon. Hodling (pronounced Holding) simply means buying cryptocurrencies and then storing them in your wallet for a very long period until their value rises significantly.
A simple example will be you buying Polygon for the current market price of $0.8286 and then holding it maybe for 5–10 years, then selling it at the market price of maybe $80 per token.
It has been proven with several crypto assets that you can make a lot of money simply by holding and forgetting about the coin. To achieve this without stress and more securely, you will have to transfer the coins to your hardware or software wallet. Check out our top 5 crypto wallets where you can save your cryptocurrencies.
Hodling is highly recommended for newbies who haven't yet mastered the market volatility.
Disclaimer: This is not financial advice, whatever you do with the information above is at your discretion. You are advised to do proper research before investing in digital assets as they are known for volatility.