A new trend in NFTs and crypto
Something interesting just showed up in twitter. The moment I saw it I thought NFTs were gonna have a hard time because people were gonna abuse it…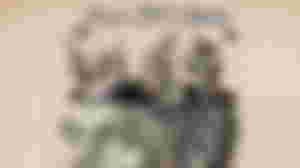 But I was wrong. Let me explain what just happened:
In this article you'll learn:
What's happening with free NFT mints… and why they are the best thing that ever happened to crypto

How projects use the power of community

Projects that have gained a ton of attention
New NFT projects are popping up with free mints. They don't charge for mints and don't make money from initial NFT sales.
At first this can be seen as a terrible move for NFT project makers because, what's the incentive? No funds, means no project right?
Well, turns out huge communities are being built with the idea of having free NFTs but not only that, they completely removed the need for a roadmap, discord, website and everything else that we're so used to!
It's fascinating. People stop free mints and let the community be built and grow organically. Let's take a look at some of the projects.
They grow extremely fast, some of them get thousands of new followers on twitter by creating great looking NFTs and announcing the fact that they are doing a free mint.
Some do promote themselves to other influencers. Once the community has grown, they release whatever they can to provide utility to their collection. Some are doing marketplaces, others are doing play to earn games.
Again, no roadmap, not even a website in most times. But that's the beauty of it because people don't expect anything in return and when the developers bring something to the table, the project becomes better and better.
By having a huge community they are able to grow and make a profit from marketplace fees or really anything that helps the group.
It's a concept that's been proven to work and it shows a lot of future.
Based on giving first and expecting nothing in return they are able to create the best sentiment possible that grows the entire crypto ecosystem together.
One of those projects is Angry Dinos. They got about 6000 members in a few hours. Now they have a healthy 130k followers on twitter all without profiting from a single NFT sale.
Their discord is quite active and they don't have a roadmap.
Simple guys NFT is another project created this month of July and has close to 20k members.
They are using giveaways to whitelist members for the free mint to make it more exclusive and desired.
None of these project paid me anything. I just found them interesting and wanted to share a few examples of what's a good free mint NFT project.
New crypto NFT projects are popping up with no-cost mints, no roadmaps, no websites and in some cases not even a discord or telegram.
They completely flipped what we're used to and are growing huge communities with giveaways, whitelists and collaborations.
They grow fast and are redefining the concept of NFTs by having a community full of well-intentioned people that are interested just as fascinated by what's possible.
Have a great day.