8 Cryptocurrencies You Should Invest in October 2022–36Crypto
September has come to an end and we didn't experience very positive change in the crypto market. However, October 2022 is here and as usual, you might be wondering what is the best cryptocurrencies to invest in.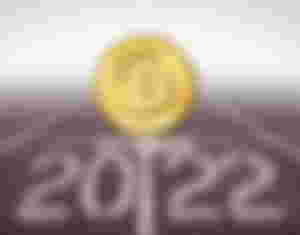 The notable Ethereum Merge took place in September and we were very bullish about the event, but after the upgrade, Ethereum dropped more than 15% which wasn't what many hoped for.
Some questions like is Ethereum still a good investment amid the drop? what are the best ways to make money in the bear market? what are the best cryptocurrencies to invest in in October 2022? We will be taking a look at some of these cryptocurrencies which still have good potential for investment.
In our previous post about the top 10 cryptocurrencies to invest in September, we saw the likes of Bitcoin, Ethereum, Binance Coin, Polygon, and some stablecoins like Tether USDT and USD Coin USDC making the list.
It is advisable to always conduct your research before investing in cryptocurrencies because of their volatility. Our list of top cryptocurrencies to invest in October 2022 comprises some of the popular coins like Bitcoin, and Ethereum and also includes some undervalued coins like Polygon and finally some Web 3.0 cryptocurrencies like Helium Network.
In case you missed our top web 3.0 cryptocurrencies to invest in now, you can read more about them HERE.
An undervalued cryptocurrency is any cryptocurrency that is bought or sold in the crypto market at prices that are perceived to be lower than what is probably its actual long-term worth is.
Be aware that, not only new altcoins can be undervalued, even some of the oldest coins in the market like Bitcoin and Ethereum can be undervalued as well. It is quite known that Ethereum for example hasn't fully reached its potential even though it has been termed the cryptocurrency of the future. Practically, undervalued cryptos are the best to invest in.
As we already know, web 3.0 is the new evolution of the internet. It is the third stage of the growth of the web, following web 1.0, and web 2.0. In this stage of the internet, websites and apps will process information using artificial intelligence.
Web 3.0 cryptocurrencies are tokens that support the web3 project. Crypto assets like Ethereum, Polkadot, and Helium Network are some of the coins in this category.
In no particular order:
Chainlink (LINK). Market Cap $3.857 billion

Helium Network (HNT). Market Cap $658.144 billion

Polkadot (DOT). Market Cap $7.254 billion

Polygon (MATIC). Market Cap $6.719 billion

Filecoin (FIL). Market Cap $1.668 billion

Bitcoin (BTC). Market Cap $373.166 billion

Ethereum (ETH). Market Cap $161.827 billion

Battle Infinity (IBAT). Market Cap $10.293 billion
Chainlink is a decentralized network that is built on the Ethereum network. It is an open-source technology that is collectively built by a group of developers. Chainlink was created in June 2017 by Sergey Nazarov and Steve Ellis.
It is one of the most popular altcoins after Bitcoin. It became popular and widely used because of its ability to combine with any blockchain technology. The native token LINK is used to compensate the node operators for retrieving data from external data sources.
LINK has gradually grown in popularity over the years and it is one of the most held tokens by ETH holders. The current price of LINK is $7.84 with a market cap of $3.857 billion.
The Helium Network is a Web3.0-friendly asset that uses the LoRaWAN system. It is decentralized wireless internet of things.
Helium Network allows is fully encrypted and it provides a high level of secured internet access. It enables anyone to own and operate a wireless network for the Internet of Things (IoT) devices that are low-powered.
HNT is the native token of the Helium Network. Users mine the HNT token when they buy or build a hotspot. The current price of the HNT token today is $5.17 and has a market cap of $658.144 billion
Polkadot is also a Web3.0-friendly project that enables interconnectivity between blockchains. It is one of the networks that aims to grow the ecosystem of cryptocurrency.
It was launched in 2020, so Polkadot is still among one the newest but has gained massive growth since its creation. Polkadot operates on two types of blockchains, the main network and the user-created networks, known as parachains.
The native token of the Polkadot network is DOT. According to data from CoinMarketCap, the current price of DOT tokens is $6.47 with a marketcap of $7.254 billion.
Polygon was created in 2017 and was originally called the Matic network. It is a layer 2 solution that allows other blockchains to scale apps.
Polygon aims to provide multiple tools that help increase the speed and also reduce the costs of transactions on the blockchain. The native coin of the Polygon network is MATIC.
Users can stake, regulate and also pay gas fees with the token on the network. It is used as the unit of payment and compensation between users who the network. Polygon has a marketcap of $6.719 billion according to CoinMarketCap and is currently trading at $0.7694.
Disclaimer: The views and opinions expressed in this content are solely that of the author who wore the post. It is in no way financial advice or recommendation. What you do with the information above is at your discretion. You are always advised to do your research before investing in any digital asset as they are known for their high level of volatility.