5 Cardano Projects to Follow after the Vasil Hard Fork
With the Vasil Hard Fork now only 10 days away, we are going to take a look at 5 projects that have big plans after the upgrade.
Let's get started!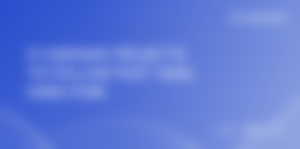 Genius Yield claims to be an all-in-one platform that combines a concentrated liquidity DEX with an automated yield optimizer. What has gained them a lot of attention, is that their CTO is also the Head of Education at IOG.
The community is anticipating that their tech will be well designed, makes use of the latest functionalities and, of course, they have solid IOG support.
In addition to that, they have hosted one of the largest ISPOs in the history of Cardano. So, they are well funded, have a large community and have a very well-connected team. Definitely a project to keep an eye on.
For more info visit — https://www.geniusyield.co/
MuesliSwap is an OG in the Cardano space. They were the first DEX to launch on Cardano. Since then, they have lost ground to some newcomers like MinSwap and SundaeSwap.
Currently, they are using the Vasil upgrade to completely overhaul their offering of more attractive yield farming, and adding additional functionality that will allow you to better trade across all DEXs — finding the most optimal source of liquidity.
In preparation for their relaunch, they have minted a new utility token named $MILK. MuesliSwap's $MILK is the utility token that powers the MuesliSwap ecosystem. Just like real MILK, this token has useful benefits:
Priority trading: access to exclusive exchange features

Voting: Vote on community proposals

Staking: Stake $MILK and earn reward tokens

Early Access: Get early access to MuesliPad, the token launchpad from MuesliSwap
MuesliSwap has some big plans and a very loyal community, which can be seen looking at the massive demand for their Hungry Cows NFT release. All of this makes it a promising platform to keep an eye on.
Revuto is set to launch a new crypto card in Q1 of 2023. The card will allow you to spend your crypto, including and most excitingly all Cardano native tokens. You can see more about the card in the video below.
Zero width embed
In the meantime, Revuto is selling an NFT that guarantees free Netflix or Spotify for as long as you hold the NFT in the Revuto app. There will be only 10K NFTs available for purchase and currently, there are 350k community members. The cost of the NFT is $349.
The longer-term plan for Revuto is to offer the option to pay for any subscription-based service in the world with their NFT, for any subscription period, and send or sell unused subscription periods to others. From gym memberships to SaaS products, Revuto will create a whole new market for unused subscriptions.
You can find out more about Revuto here — https://revuto.com/nft/
Aada is a lending and borrowing protocol built on the Cardano blockchain. It operates as peer-to-peer lending and borrowing protocol on the Cardano blockchain. It allows users to submit loan requests and lend assets in an order book style. Borrowers can place inquiries by setting custom parameters like asset type, amount, collateral, term, and interest. In turn, lenders can choose whether to fill orders and liquidate them. The initial Aada protocol is a prequel to the V.2 version, which will include a pooled lending mechanism. It is set to be the first Cardano native offering.
Vasil is enabling Aada to launch V1 of their app and with it several features, including the NFT bonds, partial interest payment and mixed asset loans.
You can find out more at — https://aada.finance
The final pick is one I covered already in detail in my Captain's pick. However, it can't be stated enough the excitement for the launch of Cardano's first native stablecoin. COTI are the team behind the stablecoin Djed. From the conversations to date, it seems Djed will launch soon after the Vasil upgrade and many of the top Cardano projects signalled that they are planning to support the token in their project.
To get the best overview of the Djed project, read my Captain's pick post about Djed HERE
That's all for today! Don't forget to click the follow button & stay updated on the newest developments in the Cardano ecosystem.
Flagship is an easy-to-use DeFi platform. We provide you access to early investment opportunities across emerging crypto sectors through our cross-chain ecosystem of decentralized funds and a network of experts.
Join our Discord to be part of our active community and discover new assets and opportunities

Check out our website and whitepaper here

Get in touch with the team
We'd love to have you on board!