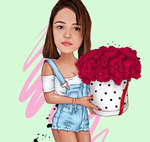 I am currently working at home but just last week my computer messed up. It seems that I would need to get a new system unit since the one given to us last year is not an updated one. So I have to go to the office and have IT pipz fix or replace it.
It took around 5 hours before I got the replacement since I would have to make sure all my tools are working fine plus I had to wait since they would need to prepare some docs that is needed before I can bring the new unit with me.
I was a bit exhausted because it was my rest day and here I am waiting in vain. (LOL ! The dramatic side of me is kickin in! HAHA). But yeah, seriously speaking, I was just so hungry.
One of the things that I am so much glad with the company that I am in is that from the moment pandemic started we have a FREE VAN or FREE SERVICE from home to office most especially to those who are still working on site because internet is unstable on their area. At least we don't get to commute and have much contact with a lot of people in public plus it is exclusive to all the employees.
I believe everything really happens for a reason. I had to eat dinner at Jollibee since that is the nearest as well on the waiting area of the van heading home so at least I am full since I got to travel 30mins -1hr depending on the traffic coz it is peak hours by that time and there is a limit for the number of heads that is allowed per van due to social distancing.
So after dinner I stepped out and waited for the van to arrive. At times we have to wait for like 1hr or so but that is just fine anyway it is for FREE and it is hard to commute during peak hours coz you have to also stand in line and might waste too much time than just waiting for the service van of our company.
All of a sudden there's this lady wearing an ID who approached me. To be honest I do not just talk to strangers easily since I had a bad experience before. Just to give you a lil flashback I helped some strangers before only to know it was a MODUS and all the money that I had including my silver accessories so as my cellphone were taken so people really couldn't blame me for being aloof or sometimes I get tagged as being SNOB.
But during that time there were a lot of employees waiting for their service van as well so I thought if this lady will do something bad a lot will witness it and I can shout for help. You may say that I am too judgmental but I had trauma.
So she approached me and offered the plastic she was holding that time and said," Ma'am I am a student. Since we are only studying through online and I would need money for my projects I decided to sell OTAP. I wonder if you would like this. I can guarantee it is safe and delicious."
Otap is a Filipino delicacy made with flour and sugar. It is like a toasted bread but just sweeter.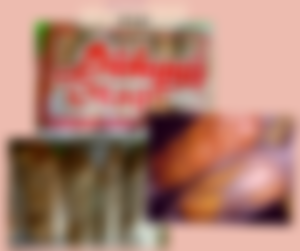 I was so hesitant but it is my instinct telling me that she is harmless so I asked, "How much is that?". Then the girl replied, "120 pesos Ma'am". So convert it to dollars that is gonna be $1 and some cents. I then remembered about giving back with @TruSuccessXpert maybe I can do it this way as well.
I took my wallet out carefully and gave her the exact amount, also helped her approached other employees at least I can help her more by tryin to get more customers so she can earn more since I only bought one though OTAP is my favorite but I only had some coins left in my wallet.
She got busy with entertaining other employees that I approached earlier. Seconds later as I waited for her coz I would love to get her FB at least or maybe her number so I can introduce her to read and noise the Van arrived and I had to get in since it is getting late and I might have to wait for another hour before the next van would arrive.
Through out my travel going home and even up to now I still think of that girl. I am planning to look for her once I get back to the office but it may really take a while.
I can see myself with that girl. I used to sell ice candy and banana cue before so I can help my Mom.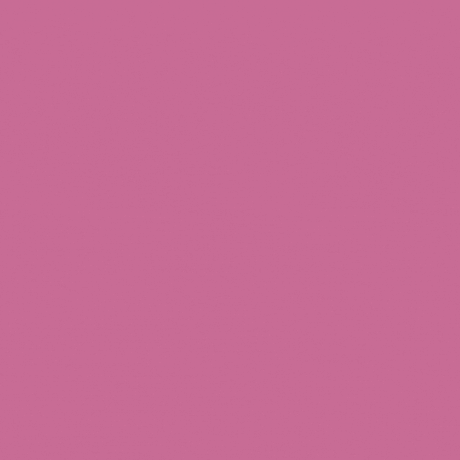 I also sell munchkins at school even during college or even at work so I can help my Aunt. I grew up in poverty and I was so amazed with her doing her best in order to finish her education. Going to neighbors after neighbors til the next barangay so to make sure its gonna be sold.
For now, I kept on offering a silent prayer for her to be successful and to receive more blessings. I am hoping that I could still see her though.
Wew! That's how my OTAP story goes. Thank you for reading my article. Hope to hear from you guys! Would love to read your comments. Lots of love and grace for everyone!
Disclaimer: Personally created the collage and gif but pics are downloaded from Google.
Published: March 14, 2021