I Sold My BCH as what it is Supposed to Be
For the past couple of days we have been experience the Bear Market.
Many would not understand but there are couple of reasons why market is red that is for both stock and cryptocurrency.
A lot of people from our country is blaming the person who is now almost winning the race to fill in the position as President of our country. They are saying that it is just starting as investors pulled out their investment and surely Philippines will suffer.
This is making my facebook newsfeed very toxic so instead of focusing on too much toxicity I just want to share instead the things I bought and why I needed to sell my BCH.
You see, cryptocurrency should not be just for HODL but also for spending. I am not saying that you need to spend everything but just a tiny amount of which at least it would add up to the blockchain transaction making it visible that the coin itself is indeed useful. Also, I needed it so why not?
So here are the things I bought:
I went to thrift shop near home and decided to look for shoes or cardigan or blazer that I can wear for my niece's birthday. Gladly, I was able to buy some!
Everyone might not agree with me but I would rather buy things in thrift shop especially clothes than brand new ones. For one, I am not into expensive stuffs but I know the quality won't be good. While in thrift shops you could still get new and branded ones without spending much.
I have been dreaming of buying a boots. And believe it or not it only cost me $2! Yep! And it looks like new in person.
My blazer and my inner clothes were only $1 each so for both it only cost me $2! Imagine spending $4 for these? The blazer is still new! I was so happy with these purchased!
Then, the remaining amount is paid for my order in Shoppee to satisfy my crafty heart!
I have been so fascinated to create a crafty project. I have created a few before but it was not really something that I could be proud of since those has a lot of flaws. I am planning to focus on this and I am serious, eventually I want this to be a hubby.
Soon I will try to show you its outcome or finish product.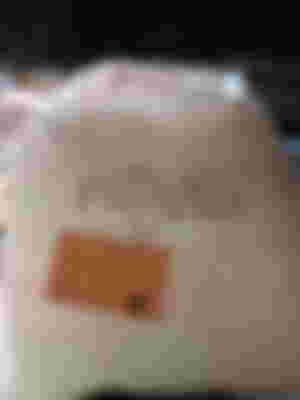 ---
...end thoughts...
The best thing is when I converted my Bitcoincash to fiat the market was still green!💚 So I did not worry about loss.
Well, I am not really losing anything since I have never invested my own money on BCH all are my earnings for both noise.cash and read.cash.
That's just it! Til next flex everyone!
Thank you for droppin by! Xoxo!
---