AnyHedge Beta is Live!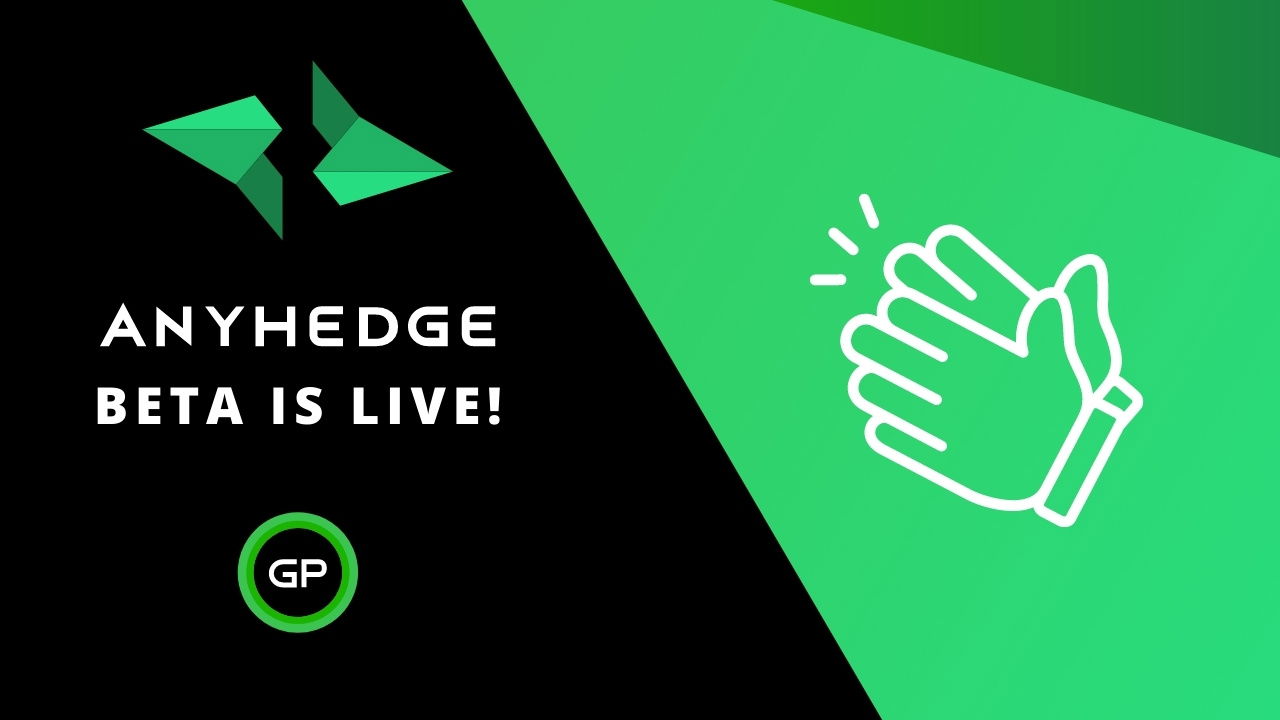 AnyHedge is the flagship protocol of General Protocols (GP).
To a speculator, AnyHedge is a way to bet on the price of BCH going up or down.

To a regular BCH user, AnyHedge is a way to remove price volatility for a period of time without having to sell BCH for another asset like a stablecoin.

To a DeFi builder, AnyHedge is a non-custodial BCH short/long derivative that can be fully anonymous or fully KYC compliant depending on needs.
Anyone can use GP's open source tools to create and verify AnyHedge contracts with zero barrier to entry. The same tools can submit contracts to the GP redemption service for timely and reliable redemptions. GP invites you to experiment with the beta and create new ways to long and short in a trustless peer to peer way. You can see how the contract works here: anyhedge.com/how-it-works/#simulator .
1. Create and verify contracts
https://www.npmjs.com/package/@generalprotocols/anyhedge
Public key for the beta oracle, needed when creating contracts:
0273ee49099f0a09be514cbb45756bf49ad256d0a6de993107e98c89c16b6fa84e
2. [Optional] Directly access the beta oracle price feed or even create your own.
https://www.npmjs.com/package/@generalprotocols/price-oracle
Connect to oracles.generalprotocols.com to listen for broadcasted oracle messages
Remember that the beta uses US Cents. E.g. 10 USD is 1000 Cents.

Start with small hedge values such as 1 USD (100 Cents) before trying larger ones. The AnyHedge libraries impose a hard upper limit of 10,000 USD (1,000,000 Cents).

Fund both hedge and long sides of a contract in one transaction.

Do not reuse BCH addresses in contracts. Reusing exact contract parameters will result in the same contract address. Currently the beta redemption service settles all funds on a contract address in one transaction that sweeps excess as miner fees. This will be improved with later updates.

GP will wind down our beta oracle and beta redemption service with a 2-week notice. In order to ensure that all your beta contracts will be settled, GP recommends setting short contract maturity between immediate (0 blocks) and 3 days (432 blocks).

GP will establish the process for redemption service fees during the beta period, but at the beginning there are no redemption service fees. Creation and validation of contracts is part of the open source protocol created by GP and will always be free.
General Protocols Blog

This article forms part of the General Protocols Blog, a collection of cross-platform links showcasing our team's community activity, Bitcoin Cash projects, UTXO development, and general crypto musings.