Phillipinetime 22:23
October 22,2021
Some women if they become mother they neglect theirself.Their attentions switch to their families,specially of caring of the children.They forget how to take care of their body figure.They don't care even if they are looking hagard or ugly.Even combing hair,attaching powder or applying lipstick and makeups is already been forgotten.How busy they are!The kids was the first priorities.There are many task at home that need to done.One else when husband is coming,the woman gave him shower of love.She entertain and asked him how's the day at work.After asking she will also cooked.They are both lucky to have stable commitment.Husband appreciate the wife's work at home and wife's appreciate the husband's work outside.They had proper compliance.Husband is thoughtfull to her even if she is looking hagard and ugly,still he loves her so much.That's what we call a real Man.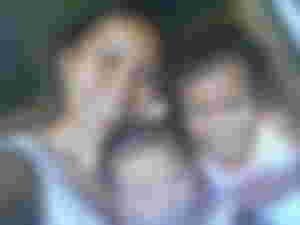 9 years ago ...Me with my two princess...
I am selfless on that time.I am a full time mom and wife to my husband under 5 years.Its really true as being Mom you will be forget the former habit in your single time.Hang out with friends and buying luxury should been no longer.I became LOSYANG in 5 years passed hehe.I don't have time for beauty.All my time is just only for my family and home tasking.I also got postpartum due to lots of works at home.I became stressfull because I can't overcome the new journey of my life.It was very difficult for me.I cant handle of having own family.It was a very difficult adjustments for me.
When my eldest daughter is five years old, and she is on kindergarten,I'll start working.I feel regret for awhile because I cannot guide her anymore.I feel happy and sad at the same time.Happy because I can afford the things that I want to buy.Sad because I've been stop for awhile my guidance to her.I just thought it was okay because during the time in daycare I am there to guide her.I tell her that " don't be worry "I've been check the lecture every night.His Papa is there to deliver and pickup her in the school."As her young age I think she understand what I say.She kiss me and hug me.She said "Goodluck Mama" her word really breaks my heart.I thought also "I love you Baby".This is for you and for us!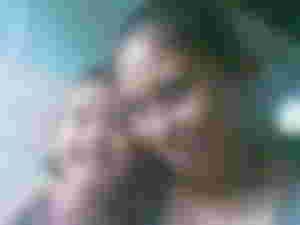 Our bonding of my eldest.She is 2years old.A kid that need more attention but accidentally I've been pregnant in my second baby so that's why my half attention transfer to her my second baby.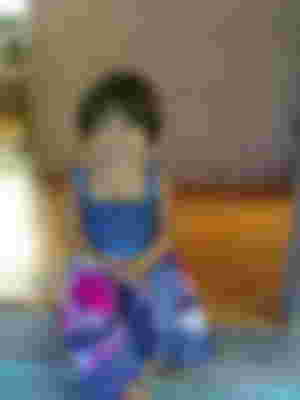 My second child
She's cute in this picture.She is 2 years old.They are same two years old at the picture.On the top picture is my eldest and this solo picture is my youngest.The age gap between them is one year.Even their age is contigous,still they are sister's inlove.Together in playtime and naughty time.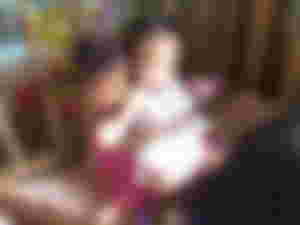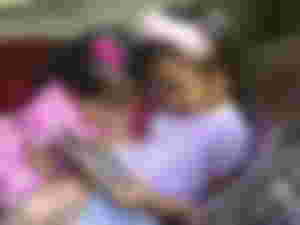 After 13 years...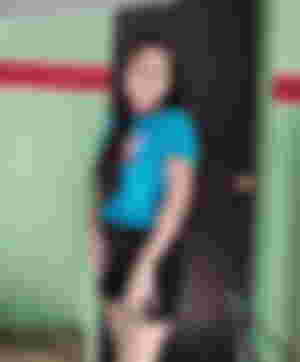 This is me now hehe.What do you think is my age? Guess what! Okay,I will answer my question.I am 33 years old and I have two daughters.Are'nt difference between my looks now and from the photo with my kids?Yes or no? You would say Yes I think.I have differences between now and previous looking. It's opposite the looks of me now unlike before I was looking hagard and not blooming.Am I right?You would notice at my age at 20's my aura is ugly unlike today I am pretty looking.Indeed! I start loving myself.Being selfless is not deserve of the woman which is dedicated to their own families although they are a full time mommies,they should not been forget the proper caring of their bodies.They need a salon spa and beauty makeover.Woman needs to be beautiful.I would say to all woman which is selfless,its unfair to you if you maintain that habit.Starting today you need to love yourself first.Girls stay pretty.But don't forget the obligations in our family.They are our first priorities at all but also give time of yourself to refresh your body.Be beautiful always.Maintain to be young even if your a full time/working mom.We deserve to be gorgeous.I don't say to some woman that to be similar with me.Its our choice if we stay in no beauty rest or would be like me which is still maintaning the body figure.I am proud to be beautiful and looking young Mom.But take note! Don't forget our obligations in our family.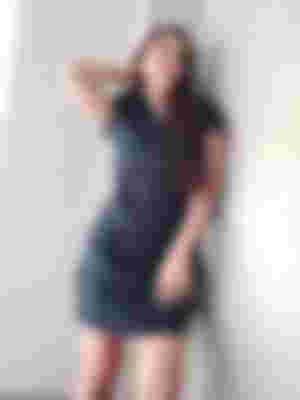 As of now I still maintain my body figure
Let's keep pretty and looking young Mom😍
I'm sorry..I can't upload the picture of my last part of being me as half time mom with my two young ladies.Have a bonding to them in every night is my honor.Sometimes I teach them their modular learning.That was a big thing for me.Even I am working Mom still I can manage my obligation to them like this in modular learning.
Goodnight readers🌌
Gellihernz✨